7 Reasons to Believe in the Afterlife
7 Reasons to Believe in the Afterlife
Is there life after death? Among all the different world religions, only Islam, Judaism, and Christianity believe that death is not the end.
In this post, we will look at 7 reasons why we believe in the afterlife.
1. An Eternal God
The Bible describes God as eternal (Psalm 90:2; 102:12); the source of immortality. We also read in the Scriptures that God created us in His image and likeness (Genesis 1:26-27).
Sin and death entered humanity as a result of Adam's rebellion (Romans 5:12, 17). But God did not just allow the human race to wallow in sin and live forever in rebellion. Rather, He began to unfold a plan to redeem them from the curse of death and hell.
By grace, we can have eternal life as a gift from God through Jesus Christ (Romans 5:21; 6:23). And eternal life for those who received Christ as Lord and Savior is not limited here on earth. God intended for His children to live forever with Him in heaven.
If there is no afterlife, God would not have promised His children eternity.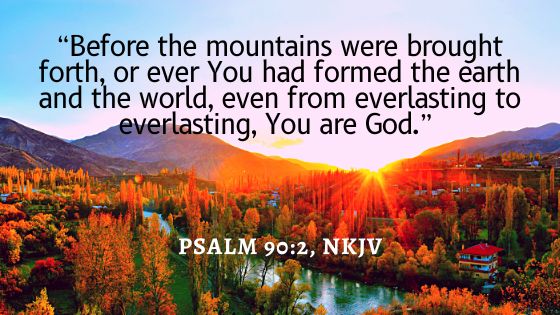 2. Old Testament Predictions
Many scholars argue that immortality is a New Testament concept. But the prophet Daniel spoke of a day when "those who sleep in the dust of the earth shall awake. Some to everlasting life and some to shame and everlasting contempt (Daniel 12:2).
In the 73rd Psalm, Asaph described how he almost lost faith in God seeing how evil people prospered while the godly suffered. Only after going into the sanctuary of God that he understood their final destiny. He then said, "Truly, you put them on a slippery path and send them sliding over the cliff to destruction. In an instant they are destroyed, completely swept away by terrors" (Psalm 73:18-19, NLT).
Asaph concluded that there is a glorious, eternal future awaiting those who belong to God. "Yet I still belong to You; You hold my right hand. You guide me with your counsel, leading me to a glorious destiny" (Psalm 73:23-24, NLT).
3. Near-Death Experiences
A near-death experience (NDE) is an occurrence in which patients who have come close to death have memories of spiritual experience. Many of them claim to have encounters with bright lights, long tunnels, or angelic guides. Some claim they went to heaven while others to hell.
Near-death or out-of-the-body experiences are rare and it's often hard to assess their significance. However, a new study claims they can offer an unbiased evaluation of people's descriptions of their experiences.
We now know that there are enough of these kinds of experiences to create a sizable library on the subject. As people approach death, they sense that they are approaching the beginning of another journey.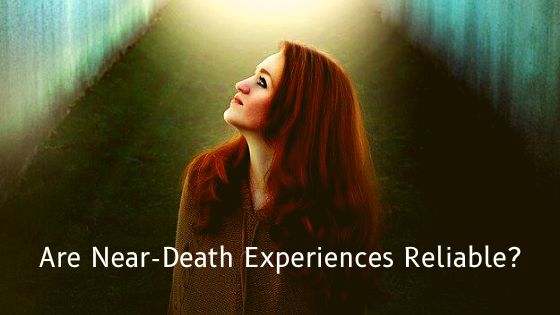 4. Jesus' Statements
Although some would accuse Jesus of being a false teacher, atheists and non-Christians usually refer to Jesus with respect. Yet, the Lord never spoke ambiguously about the reality of a continuing personal existence after death.
Jesus said, "And do not fear those who kill the body but cannot kill the soul. But rather fear Him who is able to destroy both soul and body in hell" (Matthew 10:28). Also, in Luke 23:42-43, Jesus promised Paradise to the repentant thief. If there's no life after death, the thief's request and Jesus' promise wouldn't make sense.
According to Jesus, the most significant issue of life is facing the reality of life after death. He said in Mark 9:47 (NIV), "If your eye causes you to stumble, pluck it out. It is better for you to enter the kingdom of God with one eye than to have two eyes and be thrown into hell."
5. The Injustices of Life
If happiness on earth is all there is to life, what hope do the poor and oppressed have to continue living? If we knew there was nothing beyond the grave, it would be difficult to believe that life is good.
While some people are destined for success and happiness, some are born into terrible relationships and circumstances. If there is nothing to offset the unequal distribution of suffering, cursing the day of your birth becomes valid (Job 3:1-3).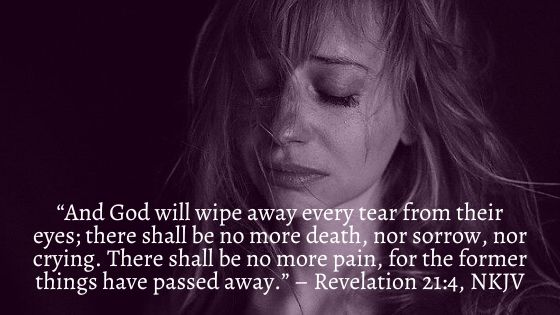 But knowing that there is life after death gives hope to everyone, especially the less fortunate. We may suffer the injustices of life here on earth but we have a promising future ahead of us.
The Bible promises faithful believers rewards in the afterlife (Matthew 5:12; James 1:12; Revelation 22:12; 1 Timothy 6:17-19, etc.). That is more than enough to keep us going in this life that we know is just temporary.
6. Longings of the Heart
Some people might think that happiness is found in what this world has to offer. But the human heart hungers for more. King Solomon said that God has not only made everything beautiful in its time. But He has also set eternity in the human heart (Ecclesiastes 3:11, NIV).
It might be difficult to know exactly what Solomon meant. But apparently, he was referring to an inescapable longing for something that this world can't satisfy. This is an emptiness of the soul that no one, including King Solomon, could escape. For a while, he tried to fill this inner void with alcohol, work, and pleasure. He tried to satisfy his longings with music, philosophy, and sexual relationships. But it didn't work.
It was only when Solomon returned to his confidence in a final judgment in the afterlife that he found satisfaction (Ecclesiastes 12:14).
7. Christ's Resurrection
The greatest evidence for the existence of life after death is the resurrection of Jesus. Isaiah 53:1-12 and Daniel 9:26 predicted that a Messiah would come to defeat sin and death for His people. Jesus's followers testified exactly that.
The predicted Messiah voluntarily gave His life and was buried in a borrowed tomb (John 19:41-42). Three days later, He rose from the grave and appeared to hundreds of people for 40 days before ascending to heaven. See Acts 1:1-11 and 1 Corinthians 15:3-8.
Christ's resurrection gives believers hope that they too will rise when Christ comes at the sounding of the last trumpet.
"But Christ has indeed been raised from the dead, the firstfruits of those who have fallen asleep. For since death came through a man, the resurrection of the dead comes also through a man. For as in Adam all die, so in Christ, all will be made alive. But each in turn: Christ, the firstfruits; then, when He comes, those who belong to Him" (1 Corinthians 15:20-23, NIV).
Conclusion
Nothing offers more courage than the confidence that there is a better life waiting ahead. Knowing that there is life after death is a source of optimism and spiritual betterment. Belief in the unlimited opportunities of eternity has enabled many followers of Christ to endure the trials they are going through.
It's this reality that enabled Jesus to say in Matthew 16:26-27, "For what profit is it to a man if he gains the whole world, and loses his own soul? Or what will a man give in exchange for his soul? For the Son of Man will come in the glory of His Father with His angels, and then He will reward each according to his works."
---
Disclaimer: As an Amazon Associate, I may earn a commission when you use any links on this page to make a purchase, but at no additional cost to you.
Recommended Resource:
Imagine Heaven: Near-Death Experiences, God's Promises, and the Exhilarating Future That Awaits You by John Burke (author) and Don Piper (foreword)
All of us long to know what life after death will be like. Bestselling author John Burke is no exception.
In Imagine Heaven, Burke compares over 100 gripping stories of near-death experiences (NDEs) to what Scripture says about our biggest questions of Heaven: Will I be myself? Will I see friends and loved ones? What will Heaven look like? What is God like? What will we do forever? What about children and pets? 
For decades, Burke has been studying accounts of survivors brought back from near death who lived to tell of both heavenly and hellish experiences. 
While not every detail of individual NDEs correlates with Scripture, Burke shows how the common experiences shared by thousands of survivors–including doctors, college professors, bank presidents, people of all ages and cultures, and even blind people–point to the exhilarating picture of Heaven promised in the Bible.
This thrilling journey into the afterlife will make you feel like you've been there. It will forever change the way you view the life to come and the way you live your life today.
You'll discover Heaven is even more amazing than you've ever imagined.