The Two Trinities of Life
Both believers and non-believers in Jesus are familiar with the Doctrine of the Trinity, one of the core tenets of Christianity. Undeniably, people have different views and interpretations as to what this doctrine is all about. Some argue that the Trinity is unbiblical while others say the Bible explicitly teaches it.
But in this post, I will share with you what I call the Two Trinities of Life.
One weekend as I was sleeping, I got a revelation of what makes up the Trinity that we, as believers, understand (Father, Son, and the Holy Spirit).
Notice that throughout Scripture, there are several accounts of authors (including Jesus) who understood how these three entities work together. For instance, in the lives of many believers, they unite as one to sanctify and purify them
That same night, I received a revelation about a group of entities that work to create the sinful nature we live in. Here, I will show you how the Holy Trinity works to outweigh the works of the Trinity of Darkness. I will cite some Scriptural evidence and visual objects to support these things.
What are the Two Trinities?
In theological language, the Trinity is the essence of three entities in one. When we think of the Trinity, we often associate this term with the Holy Trinity (Father, Son, and Holy Spirit). However, there is also another "trinity" that we do not often recognize, and it mainly has to do with the sin nature we live in.
The World, The Flesh, and the Devil: A Critique
Many theologians and pastors are in an ongoing debate on the formation of trinities within the Christian doctrine. For example, we have the familiar "world-flesh-devil" trinity. But notice that in the book of Revelation, Satan is also a part of another unholy trinity, preceding with the Antichrist and the false prophet.
Too often, we see the dark trinity as one actual Trinity, just like the Holy Trinity. We associate this "dark," unholy trinity with the familiar entities associated with the present, including the world. The main problem I have with this theological conclusion is that it neglects the eternality of these very things that align with the sin nature and its consequences.
The Dark Trinity: Satan, Sin, Death
We can see this unity of Satan, sin, and death in Genesis 3 – the chapter that explains how man's original sin came to be.
Satan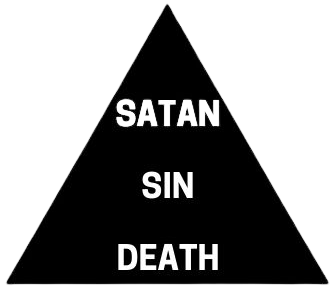 In Genesis chapter 3, we see the first encounter that revealed the cunning nature of Satan. We also find in Ezekiel 28:12-18 and Isaiah 14:12-14 some references to the fall of Satan and his angels. This is while making an indirect connection to the kings of Babylon and Tyre, whose spiritual powers came from Satan.
Before God created man, God created angels and even Satan. Thus, we can probably understand that Satan fell from grace before man sinned. Satan's rebellion against God and his exile from Heaven have set the stage for the fall of man. In other words, Adam and Eve sinned against God as a result of Satan's rebellion.
However, we must understand that sin cannot take place without a source of temptation or "crafty" influence. This simply means twisting what is bad in God's eyes into something good in OUR eyes. This is where Satan gets in the picture. He plants the seed of sin through temptation. How exactly does he do it?
Satan deceives people through the twisting of God's instructions (ex. Scripture), or something within our environment, or the world as a whole. This is why he is on the top of the triangle.
Sin
Sinning is the act of disobeying God's commandments and giving in to temptations that will only benefit one's SELF but not God. Going back to Genesis 3, Adam and Eve sinned against God because they believed in Satan's lie.
The devil told them that eating the fruit of the tree of knowledge, will give them the wisdom to discern what was good, and what was evil. There was no evil before they sinned, so Satan knew that if he could convince Adam and Eve that they would obtain a divine knowledge of good and evil (without God), they would not 'die.'
The pride that led them to sin is the same pride that caused Satan to rebel against God. And it is pride that causes us to sin as well.
The world and the flesh are mingled into this portion of the Trinity.
Death
Death is the result of man's wickedness which was planted by Satan. The punishment of our sin is death (Roman 6:23). What were the results of death? Sin resulted in the death of innocence and perfection in man. Hell, Hades, Sheol, or the Lake of Fire (Second Death) is the eternal punishment of sin. We have also been separated from God because of sin (Isaiah 59:32).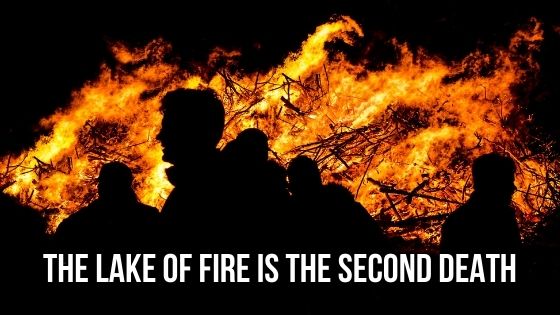 The Holy Trinity
John 3:16 states, "For God so loved the world that He gave His only begotten son, that whoever believes in Him shall not perish, but having eternal life."
God sent His son, Jesus Christ to die on the cross for all of our iniquities so that we would have the hope of going to Heaven. It is by God's grace, and by our faith in the finished work of Christ, that we receive the Holy Spirit. It is the Holy Spirit that guides us on the path to righteousness.
Our sins are forgiven, washed away, and never to be remembered again (Hebrews 8:12)! We are no longer under the authority of Satan! We are under the wonderful presence of God, hallelujah!
My Question for You
What is one sinful seed that has been planted in your life during this pandemic? How can we best support you in your growth with Christ? Please let us know in the comment section below this post.
I think one of the sins I've been struggling the most with has been selfishness. It's because I tend to center a lot of things around myself. Oftentimes, I get anxious about things that I don't need to worry about. There are also times when I forget that my life is about God and not me.
A Closing Prayer
Dear Father In Heaven,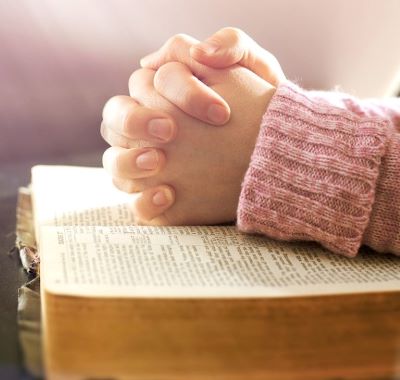 I come before you in the name of Jesus. Thank you for this sacred revelation that you have placed in my heart this past weekend. Thank you for your love, mercy, and sovereignty.
Lord, forgive us our sins and seal our souls with the shield of redemption. Continue to comfort those who continue to lose to Covid-19 and acts of hatred against our brothers and sisters.
I pray that you would pour out your Spirit and guide our seniors as they prepare for their future after graduating from high school.
Please, Lord, continue to strengthen me as I continue to lead this virtual movement you have entrusted to me. I ask that you also bless those who are reading this article.
Finally, may we not only examine our shortcomings, but we will love those who have sinned against us. May I continue to be a light that shines in times of tragedy. Dear Lord, please continue to give me the strength and the courage to rise above all of the wiles of Satan.
In Jesus' name, amen!