Singing the Song of Fools: A Critique of Traditional Views Held Among Christian Churches
Music has proven to be an integral part of our culture. And it has played a significant role in the way we communicate our deepest emotions. Since the dawn of human history, music has greatly shaped our world and our perceptions of common topics. These include politics, love, sex, and, in some cases, certain behaviors that are tolerable in a sin-stricken society.
I recently came across an article from a Christian blogger named Joshua Infantado. In a 2016 blog post, Joshua offers an argument on our musical tastes and subliminal messages that could be hidden within these songs.
In this presentation, I want to provide a solid yet Biblical argumentation on this subject matter. Here, I want to offer a series of questions to challenge our current viewpoints on morality.
Also, I would like to thoroughly assess and challenge current practices of teaching and presenting hard doctrines, particularly the identity of Satan and the existence of Hell. We will look at this from a sociopolitical and Scriptural perspective, as well as trends during the onslaught of the global coronavirus pandemic.
The Essential Question
What does it mean to glorify God [or Satan] from a Biblical and culturally diverse perspective through the lens of music and its underlying themes?
Focus Passage: Ecclesiastes 7:5 (World English Bible)
"It is better to hear the rebuke of the wise, than for a man to hear the song of fools."
What Music Means to Me
Music has been an essential part of my life ever since I was a toddler. As I lived through my preschool years, I learned how to play the piano, the drums, and the xylophone. Of course, I also learned how to sing.
At age 11, I was a pianist at a church I used to attend before the pandemic. I joined the school band and played as a percussionist until I graduated from middle school in 2019. I am currently a first soprano in a professional children's choir in Northbrook. My gift of singing has gained attention over the years, including a performance at Carnegie Hall in the summer of 2019.
Our Recent Discussion
As the Vice President of the Agape Christian club at school, I had the wonderful privilege of collaborating with the President. We work together in initiating a whole group discussion on the rapidly evolving trends within the music industry.
In our series "Examining Salvation and the Nature of Satan" we gave the participants several questions to consider while reading Joshua's piece. Most of which were based on a thorough and holistic examination of Joshua's critical assessment of popular songs released throughout the past decade.
Together with the lessons from Lil Nas X's controversial Satan video, we used the answers we got to assess some doctrines. We did this in a critical yet biblical way to expose some practices on controversial topics.
Thus, this presentation is not merely an assessment of Joshua's theology alone. Rather, it is to examine the moral boundaries that must be drawn from a Christian worldview when such incidents pose such moral questions.
In light of the nature of this discussion, we challenged all members to carefully read through Joshua's analysis. They must ponder on the points presented in the article, and view his opinions based on his cultural and religious circumstances.
An Overview of Joshua's Article
In February 2016, Joshua Infantado (author of Becoming Christians) published an article titled "Singing the Song of Fools: Questions Christians Should Ask When Choosing a Song."
His piece is a comprehensive and coherent analysis of lyrics taken from ten popular songs. These include Taylor Swift's "Shake It Off" and Robin Thicke's "Blurred Lines."
The Fingerprints of Satan?
Joshua begins his article by stating that there are catchy songs with hidden subliminal messages within the themes portrayed throughout the song. Through his assessment, he attempts to convey that the music we listen to may not be outrightly immoral.
But if you look deeper into the messages of their lyrics, he said that you will soon discover the FINGERPRINTS OF SATAN in these songs.
The reason I bring this into my analysis is that this is a common theme that is highlighted throughout his work. Joshua's argument is based on the historical evolution of music throughout a historical period in America known as the Satanic Panic. Webster dictionary defines this event as "a moral panic regarding alleged satanic ritual abuse." And the fear of such practices within the Occult (YourDictionaryar).
It also stems from the assumption that Lucifer was the angel in charge of music in heaven despite a lack of Scriptural evidence (see Ezekiel 28).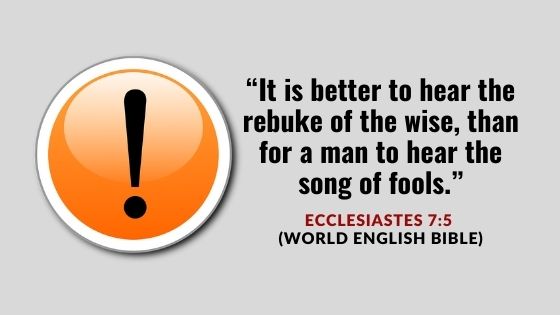 Blurred Lines: Excerpt
Here is an excerpt from Robin Thicke's Blurred Lines:
Ok, now he was close.
Tried to domesticate you.
But you're an animal
Baby, it's in your nature
Just let me liberate you
Joshua's Analysis
Joshua critically condemns the song, citing its references to sexual sin and its use of profanity. In a formal rebuke of the lyrics, Joshua questions why Christians enjoy music like this. He said that Satan is very successful in poisoning the air with so much garbage [filth] and profanity through the music we listen to.
He then concludes his piece by posing five questions to consider when listening to a song. His stance stems from a literal interpretation of Ecclesiastes 7:5, with the assumption that the song of fools is a reference to music that is sung in the world today, with the belief that Satan was the angel of music before his rebellion.
Results From Discussion
In the group discussion, we asked the members to examine this excerpt and to consider behaviors they have observed during class this past school year. As we returned to in-person instruction in August 2021, foul language and other unruly behaviors also increased during class. This is especially during lunch periods.
As a result, more students served detention for various infractions, including those dealing with attendance and poor behavior. And this does not include TikTok trends such as Devious Lick, which encouraged vandalism within the school bathrooms.
Among the most common music genres that students listened to in an average 5-minute passing period were modern hip hop and pop. Needless to say, these are infamous for their explicit content and rappers selling their souls to Satan.
Music Can Influence Our Behavior
The lyrics derived from musical compositions, as well as other rhythmic characteristics, are key communicators of the conscience. These in turn drive our perception of right and wrong, and how the brain responds to our perceptions.
Let us take for instance the song Blurred Lines. A Christian who is tempted to have sex outside of marriage would listen to this song and would consider it to be a lure into that habit. Hence, the like-still of the flesh. And Satan would probably use a song like this to convince us that such behavior is acceptable, as commonly held in society today.
However, this argument fails to consider taking into account those who may not encounter such strong temptations.
Now, let's examine two scenarios: The book of Psalms and the message of Lil Nas X's Satan video. While there are contrasting themes within the spectrum, each of them exposes a flaw in the way the church teaches them.
The Book of Psalms
The Book of Psalms is a song within many songs, a hymn within many hymns. In short, these are works of poetic literature. Their objective? To communicate the glory of God through praise and worship, and in some cases, lamentation.
Most of the things written within the book have been incorporated into hymns commonly sung in churches today. This is an obvious work that glorifies God, as it is taken directly from the Bible, inspired by God.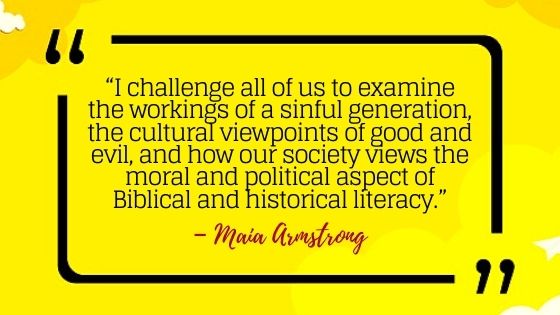 Lil Nas X
We asked the participants in the discussions to examine the Lil Nas X controversy from a doctrinal perspective. They must not only go beyond the general message of Lil Nas X's controversial Satan video. But they must critically evaluate how the church today preaches about Satan in a Biblical illiterate generation.
According to an article from Barna, a majority of self-proclaimed Christians fail to believe in absolute morality. Many of them also do not think Satan is a real and active being.
Results from the group discussion further prove this stunning statistic. Hence, the club President suggests that such songs with overt lyrics do not only encourage bad behavior. But it also certainly raises eyebrows, due to its extreme association with the dark side [Seitz].
Furthermore, the answers point to a sad revelation about how the church preaches the hard subject of Satan. Could incidents like Lil Nas X's scandal be a result of teaching such doctrines out of fear and condemnation, and not taking such knowledge into practical applications in life?
A sermon can only do so much for a topic that is rarely if ever, preached in a sin-stricken world.
Back to the Drawing Board
In summation, the question of whether or not a song glorifies God is not based on its words or images alone. Rather, it is through individual circumstances and their convictions. The fear of judgment is largely due to the way we preach such topics as the identity of Satan.
Based on my assessment, we are not doing a really good job. I am not saying we should take this threat lightly. I am saying that the church needs to go back to the drawing board. That is if we are going to effectively expose others to the evil plagues of this world.
It's not the message itself. But HOW we deliver the message to others.
Raising Awareness of Satan's Tactics
Here are eight practical solutions to tackle a complex dilemma posed by a morally declining generation.
1. Maintain empathy.
In Romans 14, Paul tells us to consider the weakness and temptation of our brothers and to not judge him based on his convictions. That doesn't mean you are excusing the behavior, rather, you are allowing him the opportunity to make decisions.
A preacher whose sole motivation is to sow fear and strife will not only draw them away from Christ. But it will tempt many young believers to deny or run away from these hard truths. The doctrine of Satan and its heavy nature is not easy; it hurts to be exposed to this harsh reality.
The key is to do this through a spirit of gentleness and empathy, with consideration of the weaknesses of others.
2. Be supportive.
Support them in their fight against temptation. Many times when the incidence of satanic music comes up, we are quick to assume that these artists are Satanists. We all see the picture of Satan and not what is being communicated through the artist's work. Why not view these moments as an opportunity to learn and grow rather than rebuke and shun.
3. Realize that some weaknesses may stay.
It's a temptation to assume that someone's a legalist or a false teacher without actually looking into the many trials they face regularly. For some of us, it is hard to resist certain temptations than others; some of which will take years to overcome.
In 2 Corinthians 12, Paul openly comes forward to confess his own struggle with sin, calling it a thorn in the flesh. Within every fall and affliction lies a working testimony of a broken man's strength in Jesus.
4. Kill Satan's hatred through an attitude of LOVE!
The best way to help someone comprehend such doctrines as sin and Satan is through love. Offer them your love, and pray for them when they are being tested. Show them that they are not alone in this lifelong battle and that Jesus is right there.
5. Encourage your congregation to make a difference.
If we are walking in a world ruled by evil, why don't we take the opportunity to shine the light of Jesus into their souls? Invite your friend over to Red Lobsters on Friday. Don't be afraid to admit your own assumptions and ask questions.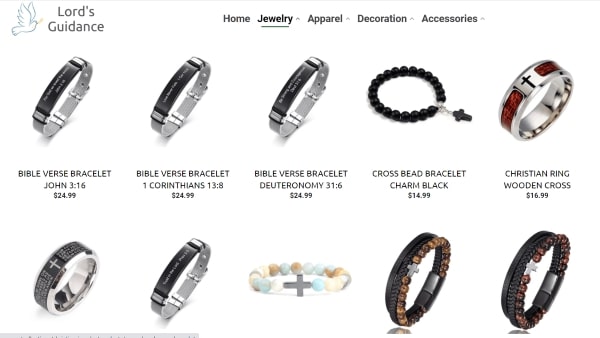 6. Listen.
Oh, is that such a lost art in a raging and impulsive world! The best way to alleviate their fears is by simply listening to their story and holding their hand.
7. Less Scripture, More Action!
Whoa! That probably hurts. Many of you may not like what I am about to say, but this is something I believe the Holy Spirit wants each of us to ponder on.
We know Ephesians 6:12 and spruce up the fanciest prayers when we are tested. But, are we truly showing others what it means to have true victory over Satan through Christ?
It's time we start demonstrating this in real life, and not just through a 45-minute sermon filled with prophecies. Prayer and intercession are only step one. It's time to do step two. It's time to show the world that resisting the kingdom of Satan is not done simply through lip service and choosing to not listen to XYZ.
Time to put our weapons to use, and start the long process of winning people to the light!
Closing Prayer
Dear Father in Heaven,
I come before the throne to thank you for getting us through another day.
My prayer goes to those who may be reading this presentation; that they will not only be inspired but challenged to see spiritual truth in a new and enlightening way.
Lord, convict us when we are tempted to jump to rash judgments against our brother, lest we be guilty of any hidden sin that lies in our hearts. Continue to bless all of the writers contributing to this website, and let their talents be used to glorify your name.
May I continue to be a source of hope during a time when the world is being tried and tested as war cries from the sky. Help us be vigilant of who Satan is and embrace the victory that was given through the remission of our sins on the cross.
In Jesus' name, amen!
---
Disclaimer: As an Amazon Associate, I may earn a commission when you use any links on this page to make a purchase, but at no additional cost to you.
Recommended Resource: Praying with the Psalms: A Year of Daily Prayers and Reflections on the Words of David by Eugene H. Peterson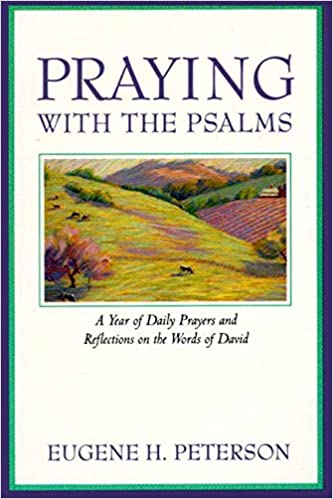 A devotional prayer book focusing on one year with the Psalms, the most sensitive and honest words written about daily stress and daily blessings.