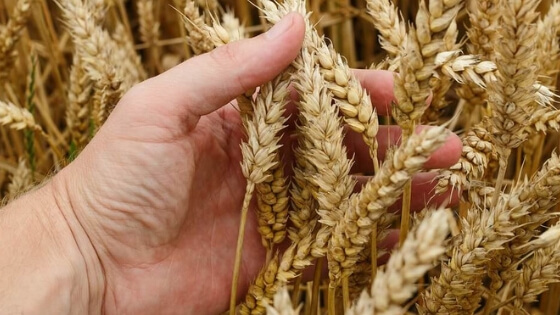 Bless Israel and Be Blessed
There is a divine principle that begins in Genesis and runs through the Scripture: God blesses those that bless Israel. Simply put, if you bless Israel God will bless you.
When God asked Abraham to leave his country and go to a land that He will show him, God did not only promise to bless him exceedingly; He also promised blessings to those who will bless him and a curse to those who will curse him.
God's Promise of Blessing and Curse
We are very certain that when God makes a promise, He will not change.
Genesis 12:1-3 (NKJV)
Now the Lord had said to Abram: "Get out of your country, from your family and from your father's house, to a land that I will show you. I will make you a great nation; I will bless you and make your name great, and you shall be a blessing. I will bless those who bless you, and I will curse him who curses you; and in you, all the families of the earth shall be blessed."
Do you notice how God's policy of anti-Semitism is established beyond all doubt in these verses? God has promised to pour out His blessings on those who bless Abraham, and He has promised to curse those who curse him (anti-Semitic).
This promise to Abraham which is inherited by his descendants, the Jewish people, remains true today.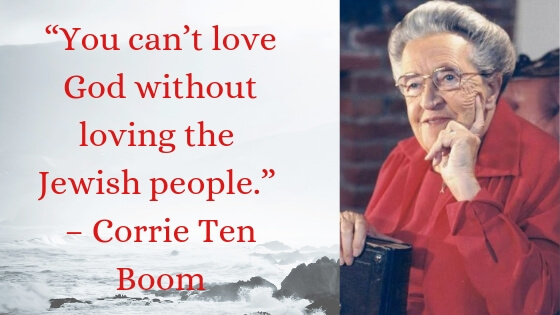 Blessings to a Gentile Nation
A great Bible illustration of this principle is Joseph, a Jewish boy who was sold into Egypt by his own brothers, but who became the prime minister of Egypt.
Joseph foresaw seven years of plenty and seven years of famine. In the seven years of plenty, he built massive storehouses for grain for the seven years of famine. When the seven years of famine began, it affected all other lands but Egypt.
When the famine had spread over the whole land of Egypt and its neighboring countries, Joseph opened all the storehouses and sold grain to them. The Gentile world was saved from starvation because of one Jewish slave who became prime minister.
Related Article: God's Divine Providence in the Life of Joseph
We also read in the New Testament how Jesus supported the principle that God blesses the Gentiles through the Jewish people when He said, "… salvation is of the Jews" (John 4:22).
The Gentiles received the Word of God through the Jews, the patriarchs, the prophets, Jesus, and the apostles. If you remove the Jewish contribution from Christianity, there would be no Christianity.
Why do you think America has been so blessed? Although America has committed many sins for which they deserve judgment, America has been a consistent friend of the Jews and the nation of Israel, as well as a benefactor.
Not only did the United States of America under President Harry Truman help persuade the United Nations to recognize Israel as a nation in 1948, but America has also contributed billions of dollars in aid to Israel since then.
Under the Trump administration, America became the first country to recognize Jerusalem as the eternal, undivided capital of Israel. And just last month, the United States of America also recognized Israel's sovereignty over the Golan Heights.
No other nation in the history of the world has a better record of treating individual Jews with respect than does America.
Blessings to a Gentile Employer
This principle is demonstrated in the story of Jacob and Laban (Genesis 29 – 31). In exchange for beautiful Rachel's hand in marriage, Jacob agreed to work seven years for her father Laban.
After the seven years were over, Laban deceived Jacob and gave him his older daughter Leah instead. Jacob was forced to work another seven years for Rachel. Laban also changed Jacob's wages ten times and started treating him unfairly (Genesis 31:41).
So Jacob took off with Leah and Rachel and all their possessions. When Laban heard of this, he went after Jacob and convinced him to stay. Laban, the Gentile employer, acknowledged firsthand that God has blessed him because of Jacob, a Jew (Genesis 30:27).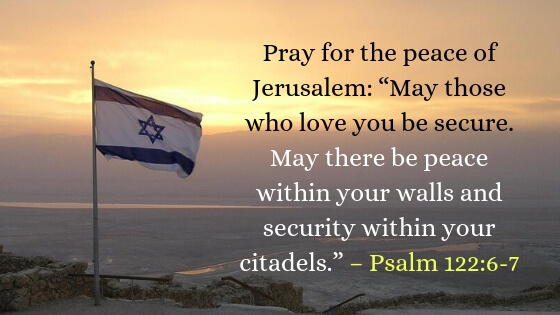 Blessings to a Gentile Benefactor
Ever asked yourself why God the Father chose the house of Cornelius, a Roman Centurion who lived in Caesarea, to be the first Gentile house in Israel to receive the Gospel? The answer is given repeatedly in Acts 10.
Three times in the book of Acts chapter 10 the Bible declares Cornelius, a man who gave alms to the people and prayed to God always (Acts 10:2, 4 & 31). Who were the people to whom Cornelius gave these alms? They were the Jews.
Cornelius was a man of good reputation among the Jews (Acts 10:22). As a result, Cornelius benefited from the principle of "I will bless those who bless you" (Genesis 12:3). What was his blessing?
As a god-fearing Gentile who expressed his unconditional love for the Jewish people in a practical manner, Cornelius was divinely selected by God to be the first Gentile household to receive the Gospel and the first to receive the outpouring of the Holy Spirit.
The apostle Peter was given a vision from God in which the religious barrier forbidding Jews from associating with Gentiles in spiritual matters was torn down. Peter went to the house of Cornelius, a Gentile, preached the Gospel, and all those in his house were saved and filled with the Holy Spirit (Acts 10:44).
God opened the windows of heaven and poured upon a Gentile and his house blessings he could not contain. And that's because he blessed the Jewish people and the nation of Israel unconditionally.
Conclusion
If God did not cast off His original covenant people, neither should we. If we claim to sincerely love Yeshua, the Jewish Lord, we must love the Jewish people whom He loves.
Biblically speaking, the Jews are the chosen people of God. Christian believers should support the Jews because God loves them and cares so much about them as His chosen people.
While we do not have to support everything Israel does as a nation, we must support their right to exist as a sovereign nation. Some might think that God has forgotten Israel, abandoned them and that they have been replaced by the Church. That's the biggest lie that's circulating even among Christians today.
God will surely fulfill His promises and covenants with Israel. God still has a plan for them.
As Amir Tsarfati of Behold Israel always says, "The nation of Israel is our insurance policy. If God has abandoned the Jewish people and His covenant with them, what makes us think He would not abandon the church and His promises to us?"
Always keep this in mind: God promised, "I will bless those that bless Israel."
---
Disclaimer: As an Amazon Associate, I may earn a commission when you use any links on this page to make a purchase, but at no additional cost to you.
Recommended Resource:
Israel and the Church: An Israeli Examines God's Unfolding Plans for His Chosen Peoples by Amir Tsarfati
As the day of the Lord rapidly draws near, we must appreciate God's plans for all His people
To truly grasp Bible prophecy, we must first understand how God's promises to Israel complement His vision for the church. While some believe God has forsaken Israel for the church, this goes against the nature of the faithful Lord we find in Scripture.
 In his latest book, native Israeli and bestselling author Amir Tsarfati makes clear what the Bible says about God's unique master plans for His two chosen groups, Israel and the church. Amir gets to the heart of key questions, such as…
Do the promises God made to the Old Testament nation of Israel still apply to the Jewish people today?
Has God replaced rebellious Israel with the church?
Now that the church exists, does Israel possess a distinct role in the present age?
How are current events in Israel relevant to the church?
What should the church's attitude be toward Israel?
Israel and the Church provide a fascinating look at all that God has prepared for His two peoples—and why it's so relevant to us today!