Why Should Christians Celebrate Christmas?
Why Should Christians Celebrate Christmas?
Do you notice how the ambiance or mood changes whenever the "BER" months start? As early as September 1st when radio stations begin playing our favorite Christmas songs, we all get very excited knowing that Christmas is just around the corner. But what is the true meaning of Christmas and why should Christians celebrate it?
While many Christians today celebrate Christmas, there are others who don't because they claim that Jesus Christ wasn't really born on Christmas day which falls on the 25th of December. And they are right.
As I said in my article, Jesus: The Reason for the Christmas Season, historians and Bible scholars have found no solid, documented evidence that Jesus was born on December 25th. But based on Luke 2:8 and other indicators such as the birth of John the Baptist, they place the birth of Christ in the late summer or early autumn (that is September).
A Powerful Story
Before going any further, I would like to share a story that was told by Christian apologist Ravi Zacharias in one of his Christmas sermons. It's about a shepherd from New Zealand who woke up one morning and finding himself in a dilemma.
This shepherd had two mother sheep that were ready to give birth to their lambs. But each in its own way ended up with a misfortune. One of them had just given birth to its little lamb but shortly thereafter, the mother had contracted various problems and died, leaving this lamb without a mother to take care of it.
Then shortly thereafter, the other mother sheep gave birth to its own little lamb and rather than her developing complications, the little lamb ended up with problems and lost its life.
So all of a sudden the shepherd looked at that situation which he found himself. On the one hand, he had a kind of a "motherless" lamb. On the other hand, he had a "lambless" mother. The solution looked rather obvious, didn't it? All the shepherd needed to do was to get this little lamb over to that mother, have it nursed this little one and give it strength and life.
But it's not as simple as that, because every time he made an attempt to bring this little lamb over to that mother to be fed, the mother, smelling a different aroma on the body of this lamb sensing it wasn't its own, would turn away and back off from it.
The shepherd came up with a genius plan. He went and found the dead body of the actual little lamb, took the skin off its body, formed a little coat and put it on this one that was still alive. And then he carried this little lamb over to this mother to be nursed. The mother was ready to back off, sensing it was not its own. But suddenly it smelled a different aroma, one that was familiar to it and began to nurse this little one.
Meaning of the Story
This story is a powerful little illustration but really points beyond itself to the predicament to which we find ourselves as human beings in a sense of alienation from God. Because of sin, man who used to have an intimate relationship with his Creator was alienated from God (Isaiah 59:2).
Without God, man's destiny is hell. We can read this in the parable of the rich man and Lazarus in Luke 16:19-31. But God who is love does not want anyone to perish (1 Timothy 2:3-4; 2 Peter 3:9). So what did He do? He sent His only begotten Son to take upon Himself the penalty for our sins, to die on the cross so that everyone who believes will not perish but have eternal life (John 3:16).
Related Article: What does John 3:16 Teach about Salvation?
God is love but He is also holy and just. He will not just let sin slide and let man get away with it. God made Him (Christ) who knew no sin to be sin for us, that we might bec0me the righteousness of God in Him (2 Corinthians 5:21).
In theology this is called the "Doctrine of Justification." Not only is Christ's righteousness imputed to us through faith, but our sin is imputed to Christ. That is how Christ paid for our sin debt to God. By having the righteousness of Christ imputed to us, we can be seen as sinless, as Jesus is sinless.
In the same way that the little lamb was eventually cared for, love and nurtured by the mother lamb because it smelled the aroma of its own little lamb that died, we too can come to the Father. Because when God looks at us, He does not see us for who and what we are – sinful and unclean. Instead, He sees the holiness, perfection, and righteousness of Christ.
The True Meaning of Christmas
What then is Christmas all about?
A. Forgiveness and Reconciliation
Man sinned by deliberately disobeying God and so he deserves to be separated from God for all eternity. But because God is forgiving and merciful He made a way for man's relationship with him to be restored. How? Through Christ!
We are forgiven because Jesus took upon Himself the penalty for our sins on the cross. Jesus gave His life; He shed His blood because without the shedding of blood there is no forgiveness (Hebrews 9:22 NIV). God did not only forgive us our sins, but He also reconciled us to Himself through Christ and gave us the ministry of reconciliation (2 Corinthians 5:18). It's important to emphasize that God initiated the reconciliation, not man.

This is what Christmas is all about. Jesus came so that our sins would be forgiven and be reconciled with God. What then should our response be? We must separate ourselves from the world. This is what it means to be holy (1 Peter 1:16). We are to share the love of God and the good news of salvation to everyone but we are not to conform to the patterns of this world (Romans 12:2).
B. Love Demonstrated by Giving
You know what they say, "You can give without loving but you cannot love without giving." God proved this to be true when He sent His Son to die on the cross, even when we were still in our sins so that everyone who believes in Him should not perish but have everlasting life (Romans 5:8; John 3:16). God gave first and He gave us the best gift; a gift that we did not deserve.
Isaiah 9:6 says, "For unto us a Child is born, unto us a Son is given …" We have to understand that Jesus as man has been born but as God, He existed eternally with the Father. And again, this verse tells us that God gave us Jesus Christ His Son, not because we asked Him to but because He knew exactly what we needed.

When Christmas comes, are you more focused on what you want to receive or on what you can give to God and your loved ones? There's nothing wrong with exchanging gifts as part of the Christmas celebration. However, let us not forget that the true meaning of Christmas is love which is demonstrated in our giving. We should aim to be the giver, not the recipient.
C. Life (Physical, Spiritual & Eternal)
Can man live without God? Someone once said, "God without man is still God, but man without God is nothing." And while we do not find this exact phrase in the Bible, this truth is explicitly stated in many places in Scriptures such as John 15:5, John 1:3 and Jeremiah 10:23 among others.
We are also familiar with the acronym CHRIST–IAN which means without CHRIST in my life I Am Nothing (I-A-N). What about those who continuously reject Christ, are they dead? Yes! They may be physically alive but they are spiritually dead and do not have eternal life.

We are all spiritually dead because of sin but the moment we receive God's offer of salvation, our spirit gets regenerated or born again and we will receive eternal life. Romans 6:23 says, "For the wages of sin is death, but the gift of God is eternal life in Christ Jesus our Lord."
Without God, we would have no life at all. There is no reality outside of Christ; no logic, no reason, and purpose for anything. But all these have changed because Christ came on that first Christmas eve.
D. Hope
It's because of Christmas that we have hope. And unlike ordinary hope, the hope that we have in Christ does not disappoint (Romans 5:5). Why? Because biblical hope – the hope that is found in Christ – is a confident expectation of what God has promised and there is moral certainty in it because it is rooted in the faithfulness of God.

When God promises something, He is sure to fulfill it. God remains faithful to us even when we are unfaithful to Him because He cannot deny Himself (2 Timothy 2:13). The Bible says that faithfulness is part of God's nature. Being faithful isn't just part of what He does; it's part of who He is.
Conclusion
So why should Christians celebrate Christmas? We celebrate this season for one reason and one reason only – Jesus Christ. We celebrate Christmas because a Savior has been born to save us from our sins (Matthew 1:21).
Christmas is all about God coming in human flesh in the person of Jesus Christ, to live a perfect life of obedience to the Father, set an example for us to follow, to suffer and die on the cross for our sins and to rise again to conquer death and hell, in order to set us free from the power of sin and death and to rescue and deliver us from the wrath of God and the judgment that is to be poured out upon all flesh on the earth in a future event known as the "Great Tribulation."
If that is not enough reason to celebrate the Christmas season, I don't know what is. What about you, do you celebrate Christmas? Why or why not?
---
Recommended Resource: Hidden Christmas: The Surprising Truth Behind the Birth of Christ by Timothy Keller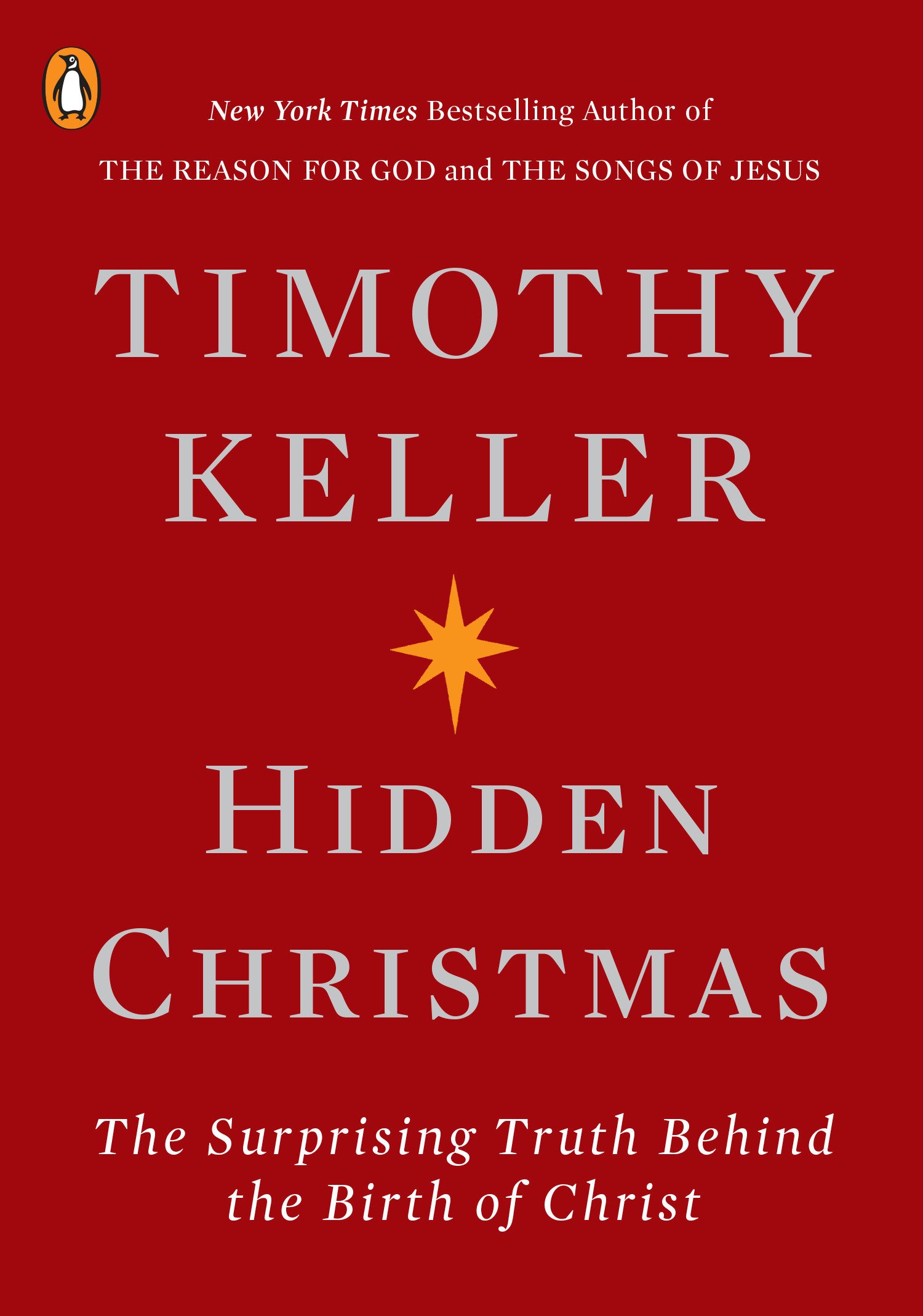 From pastor and New York Times bestselling author Timothy Keller comes the perfect gift for the Christmas holiday—a profoundly moving and intellectually provocative examination of the nativity story
Even people who are not practicing Christians think they are familiar with the story of the nativity. Every Christmas displays of Baby Jesus resting in a manger decorate lawns and churchyards, and songs about shepherds and angels fill the air.
Yet despite the abundance of these Christian references in popular culture, how many of us have examined the hard edges of this biblical story?
In his new book, Timothy Keller takes readers on an illuminating journey into the surprising background of the nativity.
By understanding the message of hope and salvation within the Bible's account of Jesus' birth, readers will experience the redeeming power of God's grace in a deeper and more meaningful way.