Riches and Honor are Meaningless
Riches and Honor are Meaningless
If I were to ask a thousand (or even a million) poor people to choose between becoming rich or remaining poor, there is no doubt that every single one of them will choose to get out of poverty. After all, who does not want to have a comfortable life and be able to give their family a promising future? Isn't that the very reason why people are working so hard?
Some people even resort to wicked schemes and tactics just to get ahead of the game. We see a lot of politicians today who use their power and authority for their own personal gain. Others take advantage of the less fortunate to enrich themselves.
Dissatisfaction in Wealth
It's human nature to want all the riches, fame, and power the world has to offer. And the more money one accumulates the more eager he is to gain much more. This truth is expressed by King Solomon when he said, "Whoever loves money never has enough; whoever loves wealth is never satisfied with their income. This too is meaningless" (Ecclesiastes 5:10 NIV).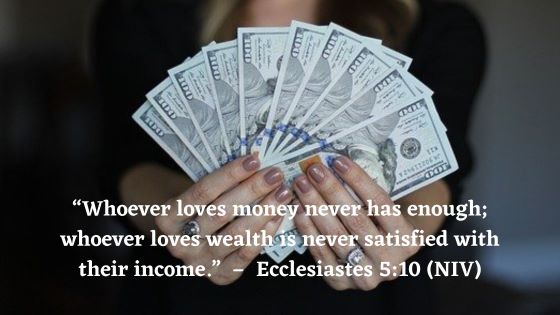 King Solomon is not only known to be the wisest man who has ever lived (1 Kings 4:30); he was also one of the richest. King Solomon ruled the nation of Israel from 970 BC to 931 BC and is said to have had a peak net worth of $2 trillion. As a result, he became famous and well-respected during his lifetime.
Yet, in most of his writings, he often talked about how earthly riches and honor are meaningless.
The Futility of Riches and Honor
Sadly, some people treat money as though it were a god. They love it, make sacrifices for it, and think that it can do anything. Their minds are filled with thoughts about money; their lives are controlled by getting it and guarding it.
But the person who loves money can never be satisfied no matter how much is in his bank account. Now, why is that? Why is it that most people who have all the riches in the world are still miserable? We hear of wealthy people falling into a state of depression, getting hooked on drugs, and end up taking their own lives.
Why do some people feel dissatisfied with their life despite having all riches in the world? This is because the human heart was made to be satisfied only by God (Psalm 107:9; John 6:35).
---
Disclaimer: As an Amazon Associate, I may earn a commission when you use any links on this page to make a purchase, but at no additional cost to you.
---
Isn't it interesting that people only realize the vanity of wealth and materialism when they see a very wealthy man dies and is unable to bring any of his possessions with him to his grave? This stresses once again what King Solomon said:
"As he came from his mother's womb, naked shall he return, to go as he came, and he shall take nothing from his labor which he may carry away in his hand. And this also is a severe evil – just exactly as he came, so shall he go. And what profit has he who has labored for the wind" (Ecclesiastes 5:15-16)?
The apostle Paul echoed the same thing in his letter to Timothy to encourage him that true riches are not found in the abundance of our possessions. Rather, true godliness with contentment is itself great wealth. After all, we brought nothing with us into this world when we came and we can't take anything with us when we depart (1 Timothy 6:6-7).
Warning Against the Love of Money
You might have heard some people say that money is the root of all evil. That's not quite true. The Bible says it's "the love of money that is the root of all kinds of evil" (1 Timothy 6:10). It's about wanting more material things to be happy and feel successful.
But riches are a trap that may lead to bondage instead of freedom. Instead of giving satisfaction, riches create additional lusts and desires which must be satisfied. In the end, riches appear to produce hurt and wounds instead of help and health.
By the way, keep in mind that Solomon was neither advocating poverty nor riches because apparently, both have their problems. (See Proverbs 30:7-9.) He was warning against the love of money and the delusions that wealth can bring.
In the closing verse of Ecclesiastes chapter 5, Solomon affirmed again the importance of accepting our heritage in life and enjoying the blessings that God bestows on us. What is "good" is to labor faithfully, enjoy life, and accept everything as the gracious gift of God (Ecclesiastes 5:18).
The Ability to Enjoy Life is God's Blessing
Another important thought that Solomon said is this: "The ability to enjoy the wealth and blessings given by God is a gift of God" (Ecclesiastes 5:19). But he was quick to point out the basic principle that nobody can truly enjoy the gifts of God apart from the giver Himself – God.
To enjoy the gifts without the Giver is idolatry and this can never satisfy the human heart. Enjoyment without God is merely entertainment, and it doesn't satisfy. But enjoyment with God is enrichment, and it brings true joy and satisfaction.
Solomon went on to expand on this thought in the next chapter (Ecclesiastes 6:1-9) and pointed out the unhappiness of people who possess wealth but are not able to enjoy it.
Final Thoughts
In saying that earthly riches and honor are meaningless, Solomon is not telling us that we should not dream big or have a burning desire to accomplish great things in life, or aspire to be successful. But we must make sure our ambition is motivated by the glory of God and not the praise or accolade from people. We must want to improve our economic status or achieve something great so that we can serve God and others and not for the sole purpose of promoting ourselves.
If we think our earthly wealth and achievements will automatically bring self-satisfaction, we are dead wrong! True satisfaction comes only when we use whatever God has blessed us with to do His will from the heart (Ephesians 6:6).
At the end of the day, everything on earth, including our life, is temporary. This is why John warned us about not loving the world (1 John 2:15-17):
"Do not love the world or the things in the world. If anyone loves the world, the love of the Father is not in him. For all that is in the world–the lust of the flesh, the lust of the eyes, and the pride of life–is not of the Father but is of the world. And the world is passing away, and the lust of it; but he who does the will of God abides forever."
---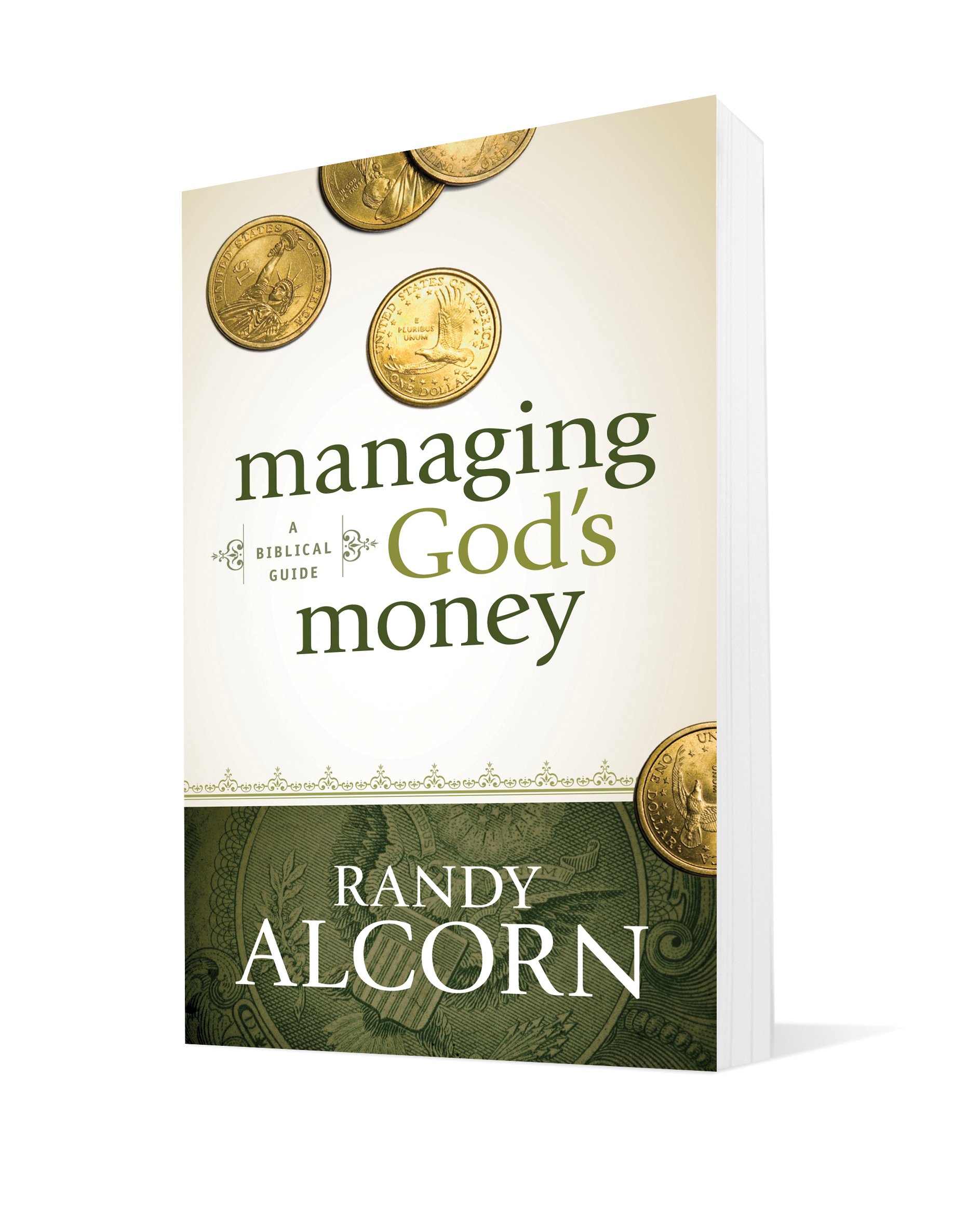 Recommended Resource: Managing God's Money: A Biblical Guide by Randy Alcorn
God cares a great deal more about our money than most of us imagine. The sheer enormity of Scripture's teaching on this subject screams for our attention. In fact, Jesus says more about how we are to view and handle money and possessions than about any other topic―including both heaven and hell.
In Managing God's Money, Randy Alcorn breaks down exactly what the Bible has to say about how we are to handle our money and possessions in a simple, easy-to-follow format.
Filled with Scripture references, Managing God's Money is the perfect reference tool for anyone who is interested in gaining a solid biblical understanding of money, possessions, and eternity.