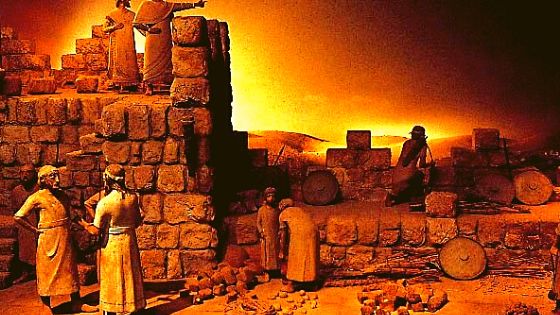 Lessons from the Rebuilding of Jerusalem
We know the kinds of hardships and opposition that Nehemiah faced in rebuilding Jerusalem. It wasn't easy but in the end, they succeeded. What lessons can we learn from Nehemiah's experience that we can apply in our spiritual journey with God?
Who Was Nehemiah?
Nehemiah was a layman, a cup-bearer to the great Artaxerxes Longimanus, who ruled Persia from 464 to 423 BC. He is identified as the son of Hacaliah to distinguish him from other Jews of the same name (Nehemiah 1:1, 3:16; Ezra 2:2). The name Nehemiah means "The Lord has comforted."
As a true leader, Nehemiah cared and he cared about the right things. He cared about the traditions of the past, the needs of the present, and the hopes for the future. Nehemiah cared about his heritage, his ancestral city, and the glory of his God.
Furthermore, Nehemiah cared enough to notice an opportunity where others would have likely only seen impossibility. And he cared enough to make himself available to task for a mighty task.
Lessons from Nehemiah
There are several things we can learn from Nehemiah. These lessons, if we take to heart and apply them, will help us overcome any obstacle and opposition that come our way.
1. Responding to Bad News
Three words can summarize the bad news from Judah: remnant, ruin, and reproach. Instead of a land inhabited by a great nation, only a remnant of people lived there, and they were in great affliction. The Jewish remnants were struggling to survive (Nehemiah 1:3).
When Nehemiah heard of the plight of the Jewish remnants and the destruction of Jerusalem, he wept and mourned. Sometimes weeping is a sign of weakness; but with Nehemiah, it was a sign of strength.
What's the first thing you do when you hear any bad news about your country, family, or loved ones? What makes people laugh or weep is often an indication of character. People who laugh at others' mistakes or misfortunes are lacking either in culture or character.
Nehemiah also fasted (Nehemiah 1:4). Fasting was required for the Jews only once a year, on the annual Day of Atonement (Leviticus 16:29). But Nehemiah spent several days fasting, weeping, and praying. He knew that somebody had to do something to rescue Jerusalem, and he was willing to do whatever it took.
Are you willing to make yourself available for the task God is preparing for you?
2. Wait on the Lord in Prayer
Four months passed since Nehemiah received the bad news about Jerusalem. As every believer should, Nehemiah patiently waited on God for directions.
Nehemiah had direct access to the king as his cupbearer. Thus, he could have asked for the king's favor upon hearing the bad news. But instead of telling the king what he planned to do, he aroused his sympathy and interest (Nehemiah 2:4-6). This was a good strategy, and God used Nehemiah's reply to get the king's sympathetic attention.
Nehemiah had not only prayed for this opportunity; he had also planned it and had his answer ready. During those 4 months of waiting, he thought the matter through. And so he knew exactly how he would approach the project.
When we wait on the Lord in prayer, we are not wasting our time; we are investing it. God is preparing both us and our circumstances so that His purposes will be accomplished.
Let us learn to wait on God in prayer.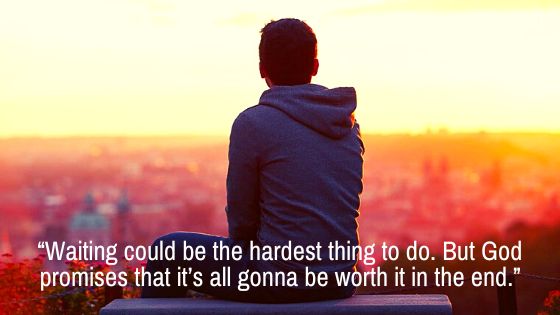 3. You Can't Do it All Alone
Nehemiah faced a great challenge and had great faith in God. But he would have accomplished very little if not for the great dedication on the part of those who helped him. Many people were willing to help Nehemiah rebuild the walls of Jerusalem. And in humility, he gave all the credit to them (Nehemiah 4:6).
When God gives each of us a task, we don't try to do all the work. We need other people to help us accomplish things. And just because we reach out to others does not mean we are incapable of doing things. Besides, God does not expect us to do the works He asked us to do all on our own.
Nehemiah named 38 individual workers and identified 42 different groups and others he left unnamed who were given specific tasks. Just as Paul compares the individual Christians to members of the human body (1 Corinthians chapters 12 & 14).
God uses all kinds of people, even people from the outside. Everyone has a place to work and a job to do. Each member is important, and each has a special function to perform.
4. Aim Towards One Goal
The people finished the difficult task of rebuilding the Jerusalem walls because they obeyed the same leader.
Not only that, they kept their eye on the same goal and worked together for God's glory. Neither the enemy in the city nor the difficulties inside the city distracted them. They were all equally focused on their God-given task.
Like Paul, they said, "I focus on this one thing" (Philippians 3:13, NLT).
Yet they did not stop there. Nehemiah and the people made sure that it was difficult for anyone outside the walls to access the city.
You see, it's not enough that we simply aim towards achieving the same goal and fulfilling the work of God. We must also make sure to protect whatever we do from the enemy.
Are you willing to work along with your leader and others to accomplish what God asked of you to do?
Conclusion
God put Nehemiah in Suza just as He had put Esther there a generation before. And just as He put Joseph in Egypt and Daniel in Babylon. When God wants to accomplish a work, He always prepares His workers and puts them in the right place at the right time.
God is still looking for people like Nehemiah. Are you available and willing? Do you care enough to ask for the facts, weep over the needs, pray for God's help, and then volunteer to get the job done?
Can you say to God, "Here I am, send me" (Isaiah 6:8)? When was the last time you prayed that prayer? What would it take for you to pray it today?
---
Disclaimer: As an Amazon Associate, I may earn a commission when you use any links on this page to make a purchase, but at no additional cost to you.
Recommended Resource: 
The Call: Finding and Fulfilling the Central Purpose of Your Life by Os Guinness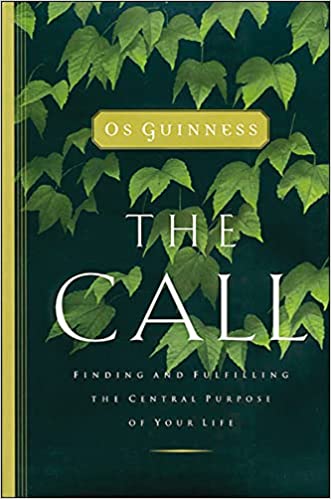 The Call continues to stand as a classic, reflective work on life's purpose.
Best-selling author Os Guinness goes beyond our surface understanding of God's call and addresses the fact that God has a specific calling for our individual lives.
Why am I here? What is God's call in my life? How do I fit God's call with my own individuality? How should God's calling affect my career, my plans for the future, and my concepts of success?
Guinness now helps the reader discover answers to these questions, and more, through a corresponding workbook – perfect for individual or group study.
According to Guinness, "No idea short of God's call can ground and fulfill the truest human desire for purpose and fulfillment."
With tens of thousands of readers to date, The Call is for all who desire a purposeful, intentional life of faith.