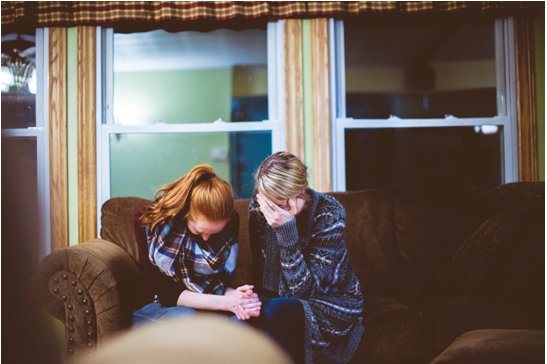 The Importance of Praying for Others
The Importance of Praying for Others
Prayer is the lifeblood of a Christian life, it sustains our walk with Jesus. While every Christian has his unique prayer lifestyle, prayers differ in quality from one another depending on the depth of our personal relationship with Jesus. However, without particularity, if we consistently soak into deeper experiences of a sincere prayerful life, the Holy Spirit not only empowers us in our prayers but in our whole Christian life. Through our earnest and unceasing prayers, we unleash tons of endless adoration, confessions, thanksgiving and supplications.
When praying becomes a mere recitation and not devotion, we are most-likely inclined to pray wholly for our own self. If we can only playback our prayers and listen, many among us will hear a parrot in our self with the first person pronouns "I," "me," "mine" and "my."
Apparently, there is really nothing wrong in praying for oneself because in fact, the Bible teaches us to nourish and cherish our self, just as the Lord does the church (Ephesians 5:29). However, it is our unceasing perseverance in praying for others that aligns us with God's will of a far-reaching and matured Christian prayerful life. It is in an intercessory prayer where we lift supplications and thanksgiving for others to God. It is transiently forgetting oneself and pleading to God for others.
While we tend to show our support in prayer for our friends and others, we shall also be cautious with the words that we speak. When comforting those who are going through trials and frustrations, it will be sensibly better to refrain from saying, "I will pray for you" if you really cannot or do not actually intend to do so.
Saying those words of encouragement may lighten the conversation at the moment but it turns up that it's an empty statement if it was just said without sincerity. You have failed not only your friend but above all, you have failed God by with-holding His power from administering in the life of your friend. Remember that saying the right words with sincerity is like offering gold on a silver platter (Proverbs 25:11).
The Intercessors then and now
In the Old Testament times, the Levitical or Aaronic priests are the mediators between God and man. Under the Mosaic Law, Aaron and his sons were ordained to perform the priestly duties in the holy tabernacle (Exodus 28:1-3). They intercede for the people and are the only ones permitted to enter the holiest place. They assist in burning and offering sacrifices for the atonement of their own sins and for the sins of others. Their priesthood is passed on exclusively within the tribe of the Levites.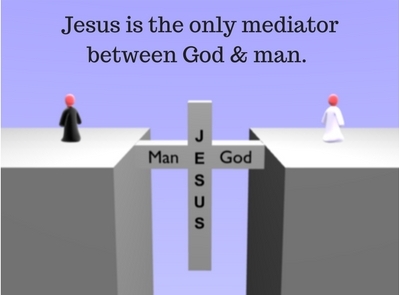 Under the New Testament, Jesus is the only high priest forever in the order of Melchizedek (Hebrews 7:17; Hebrews 4:14 and Psalm 110:4). His holy priesthood is fitted only for the righteous King.
Jesus is our intercessor then, now and forever (Hebrews 7:25). He has been the offering once and for all, for the atonement of our sins. Jesus died and He has risen in resurrection for the salvation of mankind, our great priest, the only mediator between God and man (1 Timothy 2:5). He is the way, the truth and the life. No one comes to the Father except through Him (John 14:6).
Through His death and resurrection, He has clothed us with His robe of righteousness (Isaiah 61:10), and He has chosen our generation, a royal priesthood, a Holy nation, and His own special people (1 Peter 2:9). As Jesus' followers today, we offer ourselves as a living sacrifice, holy and acceptable to God (Romans 12:1).
Who must be praying for whom?
In the first letter of the Apostle Paul to Timothy, he encourages the Christians of the church in Ephesus that supplications, prayers, intercessions, and giving of thanks be made for all men, for kings and all who are in authority.
Praying for others is an important sacrificial ministry introduced to us by Jesus Himself (John 17:1-26). Invitations for intercessory prayer are often announced in churches, only to be ignored by many. Most, if not all members of the church shrug their shoulders in apology, taking it as an invitation intended exclusively for the so called "prayer warriors." Is everyone not a prayer warrior? Anyone who from his heart believes that God does answer prayers would be an intercessor, an effective prayer warrior, if he wills.
Following the steps of Jesus, we too are ordained to pray for all men. When it is written "for all men," it means we need to pray universally not only for our friends and relatives but we must pray for our enemies too. We pray for those who curse and persecute us (Matthew 5:44). Would God hear our prayers of destruction for our enemies? Certainly not! God in all His goodness will rebuke such desire and prayer (Luke 9:53-56).
We need to pray for and in submission to the authority of our community and church leaders whom God has appointed to lead us (Romans 13:1). God directs the hearts of them that He appoints (Proverbs 21:1). Let us pray for God's wisdom to be upon them, that we may lead a quiet and a peaceful life. Our leaders need our prayers for enlightenment and direction. For it is written that a blind man cannot lead the blind (Luke 6:39, see also Matthew 15:14).
Why do we intercede for others?
Different people have different motives in praying for others and in some cases, naively demeaning the powers of the one true God. As an example, some people say that they pray for others to generously help God as He works in answering prayers. When intercessory prayers are answered, they boast of being part of the process. They are sometimes subtly slow in remembering that God knows the thoughts and plans that He has for everyone (Jeremiah 29:11).
In His Divinity, He does not need our contribution to make what He thinks is appropriate to happen. Remember that apart from God; we cannot do anything (John 15:5). With or without us, God He can make things happen, according to His will from eternity (Isaiah 14:24). Similarly, in His gift of Salvation, man's only contribution is sin. More so, some of us pray for others with the hope of fast-tracking God's answers. Have we forgotten that God answers prayers in his own time (Isaiah 65:24)? Do we know better than Him as to when He has to answer our prayers?
In many other instances, we seem to show we care for others. In times, they pray the least, we heroically step-in interceding, with thoughts of covering-up for them. Is God just like one of us who plays the games we play? There should be nothing such as deliberate delegation of prayer. Neither is there prayer by substitution.
What then is the righteous motive in praying for others? Praying for others should have the very basic reason of loving others. Second to loving God with all our heart, with all our soul and with all our mind, is His commandment to love our neighbor as we love ourselves (Matthew 22:37-39). If we could only love others just how the commandment says we should, it follows that selflessly interceding for them is easy as praying for our own self. Moreover, glory is brought back to God where it belongs, with the praises of thanksgiving from many whose prayers in their behalf are answered (2 Corinthians 1:11).
God does not change but the prayers of the righteous avail much.
As we move around expectant hearts in prayer for others, a popular question of all times can't be helped being prominent. Can (intercessory) prayers change the mind of God? Many will turn their lips mum on this simply because of not wanting to create chaos more than clarity. Setting argument aside, let us try to seek answers from the scriptures and not from our own intelligence.
In Numbers 23:19; it is written that God is not man that He should lie, nor a son of man that He should repent. He will do as He has spoken to make it good. We learned that He is the same yesterday, today and forever (Hebrews 13:8) and with Him, there is no variation or shadow for turning (James 1:17). His essential being, Deity, character and attributes will never change.
Change is the result of an addition, alteration or deduction. God has been, is and will forever be perfectly complete in Himself without a need to change. If He was made perfect only after the change, then His perfection doesn't validate His nature being God. God does not need change while there is a lot of changing in us waiting to be done.
Do the prayers of the righteous matter? God hears the prayers of the righteous and avail much (1 Peter 3:12, see also James 5:16). He knows what is there in the beginning and what will be there in the end. The prayers of the righteous touch the heart of our ever loving and merciful God. Because of his great love for us, He allows intermediate events to change in between the beginning and the end but works on things in alignment to the counsel of His will (Ephesians 1:11, see also Isaiah 46:10).
Under any circumstances, if the response to our prayers that is appropriate within His Deity, calls for mercy, reformation, rebuke, punishment, blessings or for whatever the fulfillment of His promises would require, that is surely what He will do.
Lastly, God is sovereign and His thoughts are not our thoughts. Our ways are not His ways. His thoughts and ways are higher than our own (Isaiah 55:8-9). Being such, there will and will always be questions left unanswered within the intelligence of man.
If there is one question here not to be left unanswered, let it be asked within us. Do you love God and would obey His commandment to love your neighbor as yourself? If your answer here is a "Yes" just like mine, continue praying for others with love!
*** For a list of hundreds of Bible translations, Christian resources and books, music, DVDs, toys, gift ideas and more at amazingly affordable prices, please Click here.