God's Will On Prayer
God's Will On Prayer
I am certain that every Christian knows how to pray. But believers in Jesus Christ must know God's will on prayer. We may be able to communicate with God constantly and regularly. We can even recite the longest prayers. But not knowing the will of God on prayer often leads to disappointment.
How so? That's because we may not receive the answers that we're expecting. In other words, God may not grant our prayers and petitions. But knowing what God wants us to pray about and presenting them to Him will lead to a desirable outcome.
The Christian's Prayer Life
We often hear people say that the backbone of the Christian life is prayer. That being said, a Christian who spends less time in prayer may not be able to withstand trials and difficulties. On the other hand, a Christian who always takes the time to seek God's counsel even on the simplest matters will be victorious.
How often should Christians pray, and how long? In this post, we will look at just two of the passages that talk about the will of God on prayer.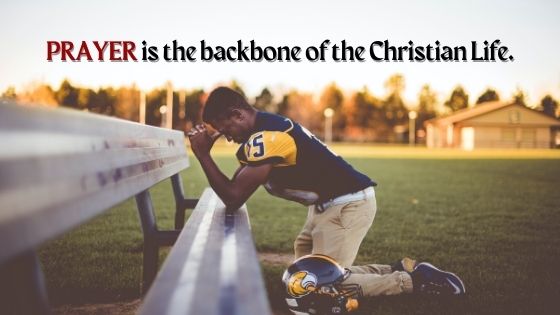 Encouragement on Prayer
The Bible verse that is often quoted when exhorting and encouraging believers to maintain a healthy prayer life is 1 Thessalonians 5:17. We read, "Pray without ceasing."
Reading the complete sentence, this is what it says.
"Rejoice always, pray without ceasing, in everything give thanks; for this is the will of God in Christ Jesus for you" (1 Thessalonians 5:16-18).
Understand that in 1 Thessalonians 5:1-11, Paul addresses the believers in Thessalonica concerning the Day of the Lord. He assures them that when this dreadful day comes, it will not overtake them as it does those who are in darkness. He then goes on to encourage them to remain sober and watchful.
In light of this future event, Paul exhorts them to comfort, uphold and be patient with each other (1 Thessalonians 5:12-15). Finally, he gives them three important instructions:
Rejoice always

Pray without ceasing

In everything give thanks
Rejoice Always
Other translations render this verse as "Always be joyful."
Now, we must clarify that happiness is synonymous with joy. Although most people use these words interchangeably, they are not the same thing. I'd say happiness is always superficial and is dependent on external factors.
For instance, one's happiness stems from having a successful professional career or having all the money to buy his or her wants. But whenever they fail to reach their goals, their happiness will quickly turn to sadness and disappointment. In short, the source of happiness is worldly possessions and accomplishments.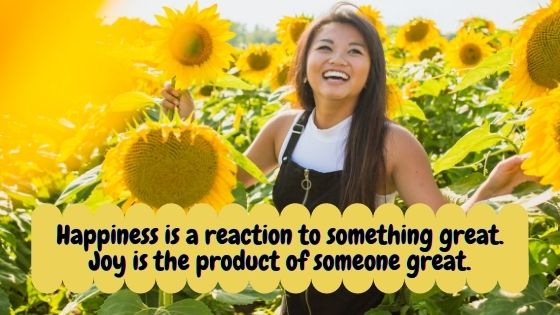 In contrast, joy starts from the inside which inevitably extends outwardly. Joy is the fruit of the Holy Spirit. Thus, it is rooted in God; the source of joy for the Christian is God.
When the Word exhorts Christians to "rejoice always," this goes to say that we are to be joyful not only in happy times but in sorrows also. And we can do this because our joy is not based on circumstances but on God.
Keep in mind that although circumstances change, God does not!
Pray without Ceasing
It is the will of God for Christians to pray continually.
I know what you're thinking. Sure, we can't close our eyes, bow our heads, be on our knees, or fold our hands non-stop. It does not mean we keep mumbling our requests and petitions to God. You see, these are customs of prayer, not prayer itself.
We all know what prayer is. It is how we communicate with God the Father through the Lord Jesus Christ (John 14:13-14; 1 Timothy 2:5). Prayer is communicating with God. And we can live each minute of the day in a constant, flowing, conversation with God.
This is not to eliminate the significant value of setting a time when we shut out all other distractions and focus on God in a time of closet prayer (Matthew 6:6). But there is also room – and great value – in every moment-of-the-day fellowship with God.
Give Thanks in All Circumstances
We must understand what this phrase is saying. We don't give thanks FOR everything but IN everything.
Imagine having to comfort a friend or relative whose loved one just got murdered. How are you supposed to tell them to thank God for what just took place?
There will be times when we have to deal with difficult and impossible situations. God does not command us to thank Him for any tragedy that He allows. Rather, we thank God despite what happened because we recognize that His sovereign hand is in charge. Scripture assures us that "all things work together for good to those who love God, to those who are called according to His purpose" (Romans 8:28).
Things happen not by fate or chance, as some often claim. God is still on the throne and He is in control. Nothing happens that God does not allow.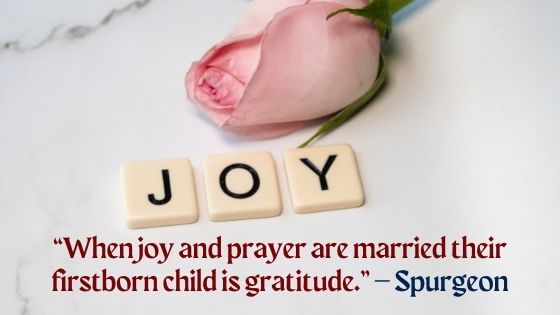 The Will of God for Christians
After each one of these exhortations: rejoice always, pray without ceasing, in everything give thanks, we are told to do this because it is the will of God.
The idea here is not that this is the will of God so we must do it. Rather, we can do it because this is God's will. It isn't easy to always be joyful, pray continually, and give thanks in all circumstances, but we can do it because it is God's will.
The will of God in prayer and every aspect of life is doable not because we are tough or capable. We can do all things because God enables us to. We can do all things through Christ who gives us strength (Philippians 4:13).
Persistence in Prayer
The story of the widow and the judge and Jesus' illustration while teaching His disciples how to pray (Luke 11:1-13) are very telling. They give us a very important principle on prayer – be persistent. This means we should always pray and never give up.
In Luke 18:1-8, a widow came to a judge seeking justice in a dispute with her enemy. This judge is described as someone who neither feared God nor cared what people thought. Initially, the judge ignored the woman's plea. But because she kept bothering him, the judge finally decided to avenge her.
In Jesus' teaching on prayer, He used the example of a friend who went to his neighbor at midnight to borrow some bread for his unexpected guest. At first, his neighbor refused to help because they are already tucked in bed. But the man kept knocking and showed no sign that he was giving up.
Jesus said although the neighbor won't do it for friendship's sake, he will get up and give the man whatever he needed because of his persistence.
Partnering with God
The principle Jesus taught His disciples about prayer still applies to Christians today.
We are to learn a lesson from the unjust judge who rendered a just decision in the end. When we cry out to God day and night, He will surely bring about justice for us and will not delay (Luke 18:6-7).
After Jesus' illustration of the importance of persistence to His disciples, He says this in Luke 11:9-10.
"Ask, and it will be given to you; seek, and you will find; knock, and it will be opened to you. For everyone who asks receives, and he who seeks finds, and to him who knocks it will be opened." (See also Matthew 7:7-11.0
Now, don't get me wrong. When we pray persistently, it's not that we are trying to persuade God to do anything.
Persistent prayer isn't about convincing God to do anything. Rather, it is about passionately partnering with God in what He already wants to do.
Final Thoughts
It is the will of God for His people to never give up on prayer. Although there will be times when God seems to be ignoring our prayers and petitions, He assures us in the Word that He is always listening.
To make our prayer effective, we need to pray under God's will.
"Now this is the confidence that we have in Him, that if we ask anything according to His will, He hears us" (1 John 5:14).
We pray for the will of God to be done on earth as it is in heaven (Matthew 7:10) and realize that God always answers prayers.
---
Disclaimer: As an Amazon Associate, I may earn a commission when you use any links on this page to make a purchase, but at no additional cost to you.
Recommended Resource:
Prayer: Experiencing Awe and Intimacy with God by Timothy Keller
Christians are taught in their churches and schools that prayer is the most powerful way to experience God. But few receive instruction or guidance on how to make prayer genuinely meaningful.
In Prayer, renowned pastor Timothy Keller delves into the many facets of this everyday act.
With his trademark insights and energy, Keller offers biblical guidance as well as specific prayers for certain situations, such as dealing with grief, loss, love, and forgiveness. He discusses ways to make prayers more personal and powerful, and how to establish a practice of prayer that works for each reader.
Dr. Keller's previous books have sold more than one million copies. His Redeemer Presbyterian Church is not only a major presence in his home base of New York, it has also helped to launch more than two hundred fifty other churches in forty-eight cities around the world.
His teachings have already helped millions, the majority of whom pray regularly. And with Prayer, he'll show them how to find a deeper connection with God.