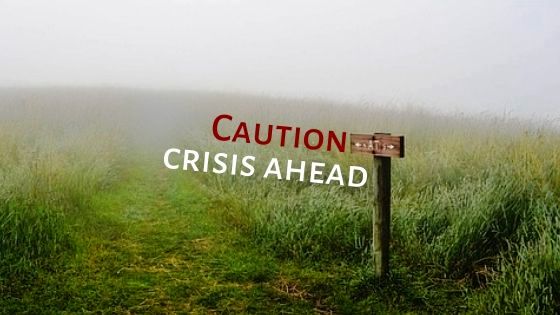 The Christian Response to Crisis
Have you ever been confronted with a crisis that threatened to destroy you, your family, your business, or your future? And in that hour, how did your friends react? Did they tell you to just quit, give up and run away because this is a battle you can't win?
How did you deal with any crisis that God might have used to test and eventually strengthen you? How should Christians respond to crisis?
Chapter 11 of the book of Psalms describes King David facing such a crisis. What did his friends and counselors advise him to do? How did David deal with the situation?
After killing Goliath, he was hailed a hero by the nation of Israel. They even cheered for him more than they did for King Saul (1 Samuel 18:6-7). Had a survey been conducted, David would have been chosen as "Man of the Year."
King Saul's Jealousy of David
When David returned home from slaughtering Goliath the Philistine, the women in all of the cities of Israel came out singing and dancing with musical instruments saying, "Saul has slain his thousands, and David his ten thousands" (1 Samuel 18:6-7).
Upon hearing this, Saul became jealous and his pride turned to rage and jealousy for he realized that all Israel and Judah loved David. So one evening he tried to murder David by throwing a spear at him but David escaped his presence twice (1 Samuel 18:11).
However, that did not stop King Saul from going after David. First, Saul sent him away and made him captain over only a thousand men. Yet David continued to succeed in everything he did for the Lord was with him (1 Samuel 18:13-14).
Yet, that did not stop Saul in his pursuit of David. He wanted to get rid of him so badly that He pulled out all the stops to accomplish his goal.
Face the Crisis Head On
When the crisis arose, David's counselors immediately told him to run and flee as a bird to the mountains. They didn't seem to have faith that the Lord could see them through.
But David responded with "In the Lord, I put my trust" (Psalm 11:1). He knew that no matter how great his problems were, God was greater. No matter how angry Saul was and no matter what danger he would face, he trusted God to protect him.
Beware of listening to unwise counsel, especially in the face of a great crisis. It's very easy to get dismayed and give up when everybody else around you is telling you that you're in an impossible situation and it would be best to just quit.

Nothing is impossible with God (Luke 1:37); there is nothing too hard for Him (Jeremiah 32:27). You just need to put your faith in the Lord, and He will protect you and direct you in all you do. 
As Bob Yandian said, "God has given us power for the worst crisis we could ever possibly face in our lives. No matter how difficult the problem, God has given us the power that is greater than any crisis."
Trust in the Lord
David stood up to the problems of his life by placing all his trust in the Lord. The Word of God says, "Trust in the Lord with all your heart, and lean not on your own understanding; in all your ways acknowledge Him, and He shall direct your paths" (Proverbs 3:5-6).
Psalm 11:2 suggests that David's counselors (or friends) are walking by sight and evaluating the situation from the human perspective. While it is good to know the facts, it's so much better to look at those facts in the light of the presence and promises of God.
No matter how well-intentioned David's friends are, telling him that he should run because the wicked are getting ready to fire at him, is like giving him the advice of fear.
In today's language, David's friends are saying, "Look! There is a loaded gun to your head, and you have to run" (David Guzik). 
When you look around, you see the problem, but when you look up to the Lord by faith, you see the answer to the problems. When the outlook is grim, try the up-look! David chose to trust in the Lord for he knew that God was on the throne in His holy Temple in heaven (Isaiah 6:1; Habakkuk 2:20) and that He saw everything the enemy was doing.
Stand up to life by placing your trust in Jesus. This includes responsibility for your life. There is a choice each of us needs to make every day. And choices have consequences. We become an addict by choice, an alcoholic by choice, or an adulterer by choice.
We must quit playing the blame game and realize that we are today what we decided to be yesterday. Many people are running from life; let us not be one of them. Choose to trust in the Lord not only in times of crisis but in every situation, either good or bad.
Embrace the Truth
In the face of crisis, choose to embrace the truth. Where did we ever get the idea that life was made to run smoothly? Guess what? This idea is from Hollywood, not the Bible. Hollywood makes its money off movies with happy endings. Well, who doesn't like happy endings?
But if you've read the New Testament, it talks about hardships to be endured, the fiery trials of our faith, crosses to be carried, evils to be conquered, and tribulations designed by God to produce triumph. Oftentimes, God uses failures to teach and train us in order to prepare us for ministry.

In his sermon, "Interpreting Failures, Conserving Victories," Ravi Zacharias said God often allows us to go through the wilderness (crisis) in order for us to know what is in our hearts. Who are we really on the inside? How do we react to the most difficult situations?
God takes us through the wilderness so we could see in the humility of our own hearts what we really are like. He intends you and me to have a humble heart and a humble spirit. 
In times of crisis, we are to stand up to life through training. David was trained by God to be king of Israel, and God wants to train you and me. God demands discipline, duty, and determination. As David played his harp and Saul threw the javelin, running was not an option for David.
We must embrace the truth of who we are and whose are we. We're the children of the Most High God (John 1:12).
Never Ever Quit
The saying, "Quitters never win and winners never quit" is also true in the Christian walk. Christians are said to be in a race and if we quit before getting to the finish line, we lose.
The Bible says we are created in the image of God (Genesis 1:27), and God does not quit, He never does.
In the Garden of Gethsemane, knowing the agony before Him, Jesus said, "not what I will, but what You will" (Mark 14:36). He went to the cross, suffered shame, died with thieves, and was buried in a borrowed grave.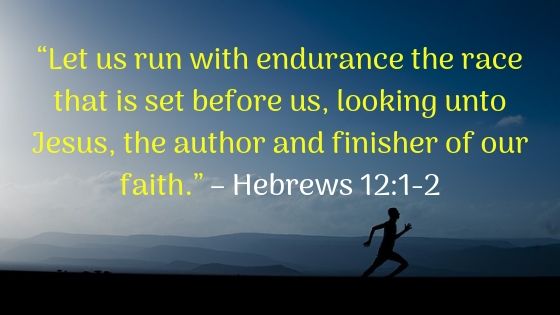 But He did not quit. If He did, salvation would not have been made available for everyone who believes. He arose from the grave and now sits at the right hand of God (Hebrews 12:2). We shall never quit regardless of any crisis we may have to face, and soon we will be with Him too.
Final Words
During the crisis described in Psalm 11, David did not flee his post but remained on duty, trusting the Lord to protect him, and He did.
Whatever the crisis, the psalm teaches us that we must choose either fear (walking by sight) or trust (walking by faith), listening to human counsel, or obeying the wisdom that comes from the Lord (James 1:5).
When we choose to trust the Lord in every situation, God counts it as righteousness on our part. And God who is righteous loves righteousness (Psalm 11:7) so He will never turn His face away to reject us. Instead, He will look upon us with delight and is going to bless us.
The choice is yours.
---
*Are you looking for Bibles, reference materials, Bible study guides, devotionals, Christian music, and movies for personal use or as gifts to friends and family? Look no further because Christianbook.Com has everything you need at the most reasonable prices.