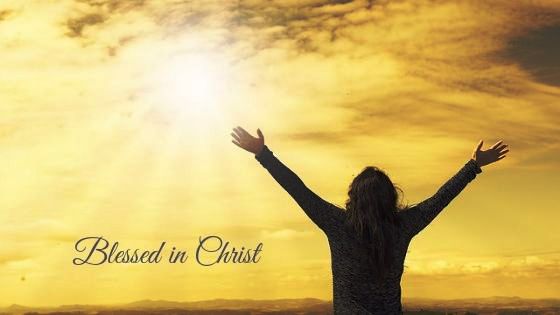 How to Receive God's Blessings
Do you want to be blessed by God? I'm sure you do. I mean, who does not want to receive God's blessings? The question you may want to ask now is, "How do I receive the blessings of God?"
Psalm 1:1-3 gives us three things we must do in order to receive blessings from God.
Bible Verse:
Psalm 1:1-3
"Blessed is the man who walks not in the counsel of the ungodly, nor stands in the path of sinners, nor sits in the seat of the scornful; 2 But his delight is in the law of the Lord, and in His law, he meditates day and night. 3 He shall be like a tree Planted by the rivers of water, that brings forth its fruit in its season, whose leaf also shall not wither; and whatever he does shall prosper."
The Meaning of the Word Blessed
The word translated "blessed" (or joy in other Bible translations) is from the Hebrew word "asher," the name of one of Jacob's sons (Genesis 30:12-13). It has the idea of happiness or contentment.
When the Bible says "Blessed is the man…" it means supremely happy or fulfilled.
It is important to note that this blessedness is not for the king, or for the rich. "This blessedness is attainable by the poor, the obscure and the forgotten, as by those whose names figure in history, and are trumpeted by fame" (Charles Spurgeon).
How to be Blessed by God
Here are some of the things Christians need to live by if they want to receive God's blessings based on our Scripture passage.
1. Do not listen to ungodly counsel (Psalm 1:1a).
To be blessed or happy, we should not walk in the counsel of the ungodly. With all the advice that comes to us from different sources, we must know how to stay away from the counsel of the ungodly. But first, we need to be able to recognize and discern them.
Who are the ungodly? Murderers, robbers, and the like generally come to mind first. However, the Bible tells us that the ungodly are moral people who live their lives without God. These may be very nice people in our communities who have "fine" reputations, but they do not have God.
Whenever we need counseling or advice, we need to remember not to seek it from the unsaved world. The ungodly man thinks and behaves differently from the righteous man so when we go to him for advice, we will surely be led astray.
Instead, we must approach our church pastors and leaders because godly counselors will always bring the truth of God's Word to help someone who needs counseling. We can also go immediately to the Word of God, the only place to find godly counsel (Psalm 119:24).
This is why we need to know God's word because God's Word is always the best counselor.
2) Do not stand in the path of sinners (Psalm 1:1b).
To "stand" means to take their position and openly accept their sinful lifestyle.
We live in such a permissive society where nothing seems to be considered wrong anymore. Adultery is free love, a liar is an extrovert with a big imagination, a thief is a creative financier, and sin is not what I say it is. But sin is not what the media says it is. Sin is what God says it is, and His labels do not change.
God's covenant with Israel made it clear that He would bless their obedience and judge their disobedience. Israel was a unique and separate people; they were among the other nations but not to be contaminated by them (Exodus 19:5-6, Numbers 23:9; Deuteronomy 32:8-10; 33:28).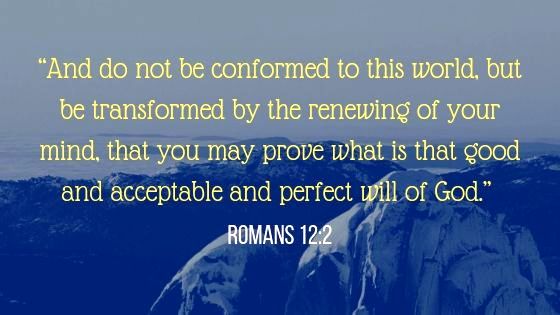 So it is with the people of God today. We are in the world but not of the world (John 17:11-17). We must beware of friendship with the world (James 4:4) that leads to being corrupted by the world (James 1:27) and even loving the world (1 John 2:15-17).
Christians need to have different habits than unbelievers. Do your habits show Christ in you or do they appear worldly? Don't fellowship with those who mock or scorn the Bible or God. They will bring you down just by discouragement.
It is always difficult to talk about God when someone is mocking Him. Are you making good friends that encourage and support your Christian walk?
3) Delight in God's law and meditate on it (Psalm 1:2).
Delighting in the Word and meditating on the Word must go together (Psalm 119:15-16, 23-24, 47-48, 77-78), for whatever we enjoy, we think about and pursue. They say that if a person delights in something, no one has to beg them to do it or to like it. They will do it by themselves.
"Meditate" in Hebrew means "to mutter, to ponder or to read in an undertone," for orthodox Jews speak aloud as they read the Scriptures, meditate and pray. God's word is on their lips (Deuteronomy 30:14).
While meditation in the eastern culture means emptying the mind, the goal of Christian meditation is to fill your mind with the Word of God. This is done by carefully thinking about each word and phrase and applying it in our daily lives.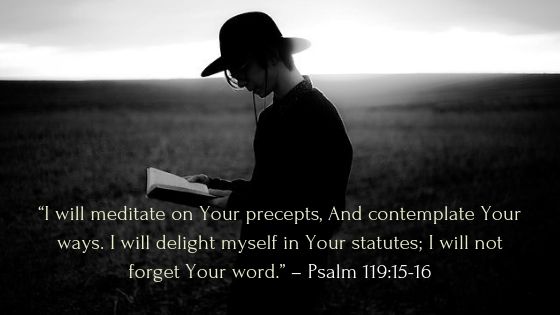 A blessed man enjoys reading, studying, and pondering on God's word all the time. He does not hear it and forgets it, he thinks about it. He is blessed because he cannot get enough of God's word. Doesn't that sound excellent?
If you knew there was a hidden treasure buried at a certain location, wouldn't you want to dig and uncover it as quickly as possible? Well, that is what is located throughout the Bible; you just need to find it. Why aren't you digging more?
Like a Tree Planted by the Rivers of Water (Psalm 1:3)
Like a tree, the godly person is alive, beautiful, fruitful, useful, and enduring. The most important part of a tree is the hidden root system that draws up water and nourishment, and the most important part of the believer's life is the "spiritual root system" that draws on the hidden resources we have in Christ (Ephesians 3:17; Colossians 2:7).
This is known as abiding or remaining in Christ (John 15:1-9). It's a tragedy when a believer ignores the "root system" and begins to wither. We must remember that the tree doesn't eat the fruit; others eat it. We must also remember that fruit isn't the same as "results" because fruit has in it the seed for more fruit.
God plants every godly tree in fertile soil. You have a choice to be like a tree planted by a stream of living water lush with green leaves and full of fruit or you can be a handful of worthless chaff driven by the wind (Psalm 1:4). What choice will you make?
Blessings of Prosperity (Psalm 1:3)
The person described in Psalm 1:1-3 is blessed because he is walking uprightly with God. As a result, this blessed individual will always have a constant supply of life-giving water. Not to mention, he or she will produce spiritual fruit.
There are many different types of fruit. Galatians 5:22-23 lists some of the fruit of the Spirit. Other fruits include leading people to Christ. This blessed individual will also be full of life. They will be excited to serve God with joy in their soul. They won't feel like it is routine or mandatory.
Lastly, this blessed individual will prosper no matter what they do. There will be evidence of God's hand of blessing upon them. Doesn't that sound like a wonderful description?
"This is not to say that the righteous man has a 'Midas Touch,' and everything he does makes him rich and comfortable. But in the life of the righteous man, God brings forth something good and wonderful out of everything. Even though circumstances bring froth something that shall prosper" (David Guzik).
If you don't have it, why don't you try this prescription out? It's worth the effort.
Conclusion
Do you walk with the ungodly? O do you stand with sinners? Do you sit with the scornful? Are you blessed and happy? Choose to say no to sin and say yes to God.
True believers are blessed in Christ (Ephesians 1:3-8). They have received God's blessings, and they ought to be a blessing to others, especially to the chaff that will one day be thrown into the fire.
Let us all seek to win as many of them as we can while there is time.
---
Disclaimer: As an Amazon Associate, I may earn a commission when you use any links on this page to make a purchase, but at no additional cost to you.
Recommended Resource: 
Life According to the Truth by Michael Heilman
Do you know what it means to be a disciple of Jesus Christ? Did you know that God wants to prepare you during this life to live in heaven with Him? Does your purpose for life evade you?
In Life According to The Truth. Disciple of Jesus Christ, Michael Heilman honestly writes about the issues facing the church and how to live the victorious Christian life.
Michael expounds on biblical principles God has applied to Michael's life and led to God's blessing in many areas of his life.
With illustrations, humor, and most importantly scripture, he explains to any born-again believer who is spiritually wandering through life, how to be spiritually blessed by God as a disciple of Jesus Christ.
In this devotional Bible study, you will be enlightened regarding:
Why God must be the key focus of your life

Loving God and others

Discerning God's will for your life

Being confident with your identity in Jesus Christ
Life is difficult, but God can enable you to have abundant joy. If you are a born-again believer that needs encouragement, this book is for you.