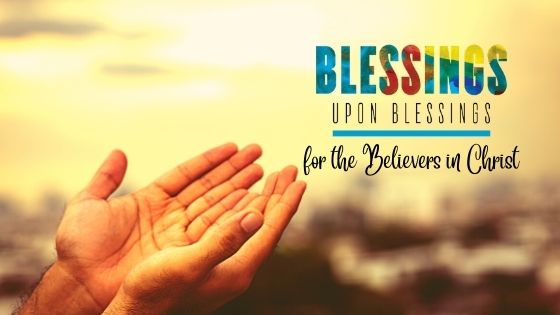 Blessings for Being a Christian
Blessings for Being a Christian
Have you ever had someone ask you why you're a Christian? Most people may think that believing in God is just all about going to heaven when you die. But as wonderful as that may sound, there's more to life in heaven for a follower of Jesus.
There are wonderful blessings for being a Christian that we can enjoy even while we are still on this earth. I'm talking about some specific blessings that Paul mentions in his letter to the Romans.
Bible Verse:

Romans 5:1-11
1 Therefore, having been justified by faith, we have peace with God through our Lord Jesus Christ, 2 through whom also we have access by faith into this grace in which we stand, and rejoice in hope of the glory of God.
3 And not only that but we also glory in tribulations, knowing that tribulation produces perseverance; 4 and perseverance, character; and character, hope. 5 Now hope does not disappoint, because the love of God has been poured out in our hearts by the Holy Spirit who was given to us.
6 For when we were still without strength, in due time Christ died for the ungodly. 7 For scarcely for a righteous man will one die, yet perhaps for a good man someone would even dare to die.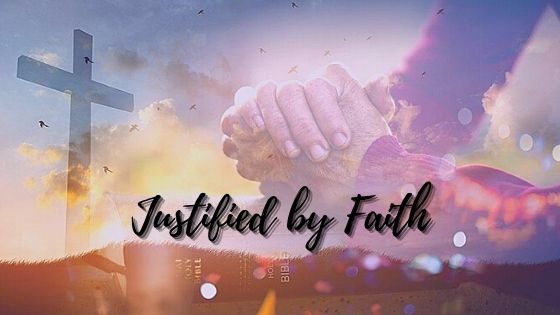 8 But God demonstrates His own love toward us, in that while we were still sinners, Christ died for us. 9 Much more then, having now been justified by His blood, we shall be saved from wrath through Him.
10 For if when we were enemies we were reconciled to God through the death of His Son, much more, having been reconciled, we shall be saved by His life. 11 And not only that, but we also rejoice in God through our Lord Jesus Christ, through whom we have now received the reconciliation.
We Rejoice in God's Blessings
In listing the blessings in the fifth chapter of Romans, Paul tells us how wonderful it is to be a Christian. Our justification is not simply a guarantee of heaven, as thrilling as that is. More importantly, it is also the source of tremendous blessings that we enjoy here and now.
1. Access to God
This is the first blessing Christians get to enjoy (Romans 5:2a).
Remember, the Jews were kept from God's presence by the curtain in the Temple. Only the high priest was allowed to enter the holy of holies. And even then he got to do it once a year on the Day of Atonement (Hebrews 9:7).
The Gentiles, on the other hand, were kept out by a wall in the Temple with a warning on it. Anyone who went beyond would be killed. But when Jesus died, the veil (curtain) was torn in two (Matthew 27:50-51; Luke 23:45) and broke down the wall (Ephesians 2:14).
Jesus has become our Great High Priest who has passed through the heavens. So, now we can come boldly to God's throne that we may obtain mercy and find grace to help in time of need (Hebrews 4:14-16).
We can come to the Father through Jesus Christ, ask Him anything and He will do it (John 14:13-14; 15:16; 16:23-24). What a wonderful blessing it is that we can come to the Father anytime through our Lord whom God appointed as our mediator.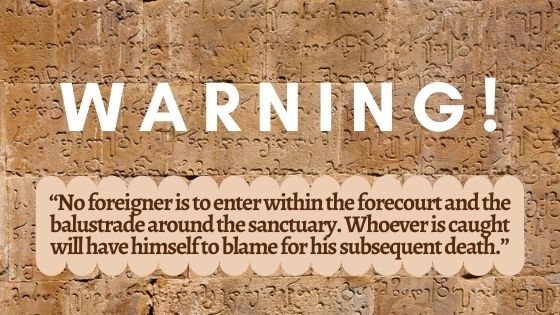 2. Glorious Hope
Having "peace with God through our Lord" (Romans 5:1) takes care of the past; God will no longer hold our sins against us. But the "place of undeserved privilege" where we now stand takes care of the present. We can now confidently and joyfully look forward to sharing God's glory (Romans 5:2b).
How do we share in the glory of God?
When we got born again, we have received the Spirit that brought about our adoption as God's children. And since we are God's children, we are His heirs. Together with Christ, we are heirs of God's glory (Romans 8:15-17).
See also John 17:22; 2 Thessalonians 2:14, Ephesians 2:6; 2 Timothy 2:12.
3. Strength to Endure Trials
We can rejoice too, even when we run into problems and difficulties because we know that tribulations will develop perseverance in our lives (Romans 5:3).
Just because we have received justification we can escape from the trials of life. As we go through trials and depend on God's grace, the trials only purify us. God is working in us to develop character.
Sometimes we question why God allows His children to suffer. But as 2 Corinthians 4:17 (NLT) says, "For our present troubles are small and won't last very long. Yet they produce for us a glory that vastly outweighs them and will last forever!"
James, the Lord's brother, also encourages every child of God to persevere in James 1:12.
"Blessed is the man who endures temptation; for when he has been approved, he will receive the crown of life which the Lord has promised to those who love Him."
4. God's Love through the Holy Spirit
Our hope in God will not lead to disappointment because we know that God loves us. God has poured out His love in our hearts by the Holy Spirit whom He has given to us (Romans 5:5).
God proved His love by sending Christ to die for us (John 3:16). Even while we were still in our sins, Christ died for us (Romans 5:8). Now that we are His children, surely He will love us more. The inner experience of this love through the Spirit sustains us as we go through problems and trials.
Knowing that God loves us unconditionally is a blessing that we should never take for granted. Instead, we should strive to love God and live a life that brings glory, honor, and pleasure to Him.
5. Saved from God's Wrath and Judgment
Man's broken relationship with God was restored as a result of Jesus' sacrifice on the cross. We are no longer enemies with God. The death of Christ and His blood made right our standing with God (Romans 5:9-10). Paul argued from the lesser to the greater, the unsaved person is one of God's enemies because he cannot obey God's law (Romans 8:7).
But God did not declare war on humanity. Instead, He sent His Son as the Peacemaker so that people might be reconciled to God (Ephesians 2:11-18). If God saved us when we were his enemies, surely He will keep on saving us now that we are His children. We can be sure that justification lasts.
Thus, we shall be saved from His wrath that will be poured out upon all the inhabitants of the earth. There is coming a time when God will not only restore the nation of Israel but will also judge the wicked, unrepentant world. Prophetic books such as Daniel and Revelation talk about this future judgment of God in detail.
But the bride of Christ, the church, is not appointed unto God's wrath. We are appointed to obtain salvation through our Lord Jesus Christ (1 Thessalonians 5:9).
Here's a beautiful song called, "Blessings" by Laura Story from the album of the same title released in 2011.
Closing Words
The blessings we have freely received and can enjoy as children of God are profoundly amazing.
First, we are no longer estranged from God but have been placed in good standing with Him based on His grace. We can come to Him at any time for the help we need. Praise Jesus; what a comfort that is.
Secondly, we can rejoice in the glorious hope of sharing in the glory of God not only in the future but even in the present. Third, we can also glory in our tribulations knowing that God can (and will) sustain us. And this is how God builds in us a better character.
Fourth, we will have a deeper awareness of the love of God through the Holy Spirit. And finally, we can rest in God's promise that we will not suffer His wrath.
Our heavenly Father loves us and cares so much about us that He did not want us to perish. He gave His only begotten Son to take our place of punishment on the cross to reconcile us to Himself.
---
Disclaimer: As an Amazon Associate, I may earn a commission when you use any links on this page to make a purchase, but at no additional cost to you.
Recommended Resource:
Romans: Grace, Truth, and Redemption by John F. MacArthur
Paul's letter to the Romans is an inspired masterpiece of doctrine highlighting God's grace, truth, and redemption.
Within its pages, the apostle shares his message of good news and eternal salvation with the church advises believers on theological truths, gives practical applications for living the Christian life, and shows how God's righteousness comes by grace alone through faith in Christ.
The book of Romans underscores that Christianity is far more than just a doctrine—it is an essential road map for daily living.
The MacArthur Bible Studies provide intriguing examinations of the whole of Scripture. Each guide incorporates extensive commentary, detailed observations on overriding themes, and probing questions to help you study the Word of God with guidance from John MacArthur.