5 Hindrances to Answered Prayers
5 Hindrances to Answered Prayers
People often ask, "Does God answer all of our prayers?" Many times Christians complain that God did not answer their prayer. They prayed for a particular thing but did not receive what they had asked for. Does this mean that God does not always answer our prayers? What should we conclude when our prayers go unanswered?
God Always Answers Our Prayers
While there are complaints about certain prayers that are left unanswered, such is not the case. The Bible promises that God hears the prayers of those who believe in Him and answers all of them. His answer consists of one of three things; yes, no, or wait.
When God Says YES
Many times God will say "yes" and gives us what we asked for. Let's take King Hezekiah's example in 2 Kings 20:1-6. Hezekiah was very ill and at the point of death when God sent Isaiah to inform him of his impending death. He was told to put his house in order because he was going to die and not recover.
Immediately, Hezekiah turned his face to the wall and prayed to the Lord while weeping bitterly. But before Isaiah could leave the King's palace, God answered Hezekiah's prayer and sent the prophet to tell him that He has added 15 years to his life.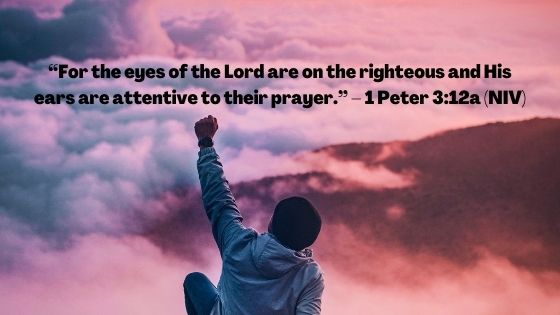 When God Says NO
However, there are times when God will say "no" and will not grant our prayer request. In other words, not everything we ask for in prayer will be given. Nevertheless, we need to remember that when God says no to our prayers, He does it for our good. After all, God always has our best interest at heart.
The apostle Paul asked the Lord three times to remove a particular problem that he had – a thorn in the flesh. And each time God answered, "My grace is sufficient for you, for My strength is made perfect in weakness" (2 Corinthians 12:7-9). In this case, Paul's prayer was indeed answered but the answer was "No."
With the answer of no, God promised Paul that His grace would be sufficient to help him cope with his problem.
When God Says WAIT
There is also the possibility that God will not give us an immediate yes or no answer and tells us to "wait." However, a delayed answer is not necessarily a "No" answer. We find this in the example of Hannah, Samuel's mother.
For many years, Hannah prayed to the Lord for a child but did not receive what she asked for (1 Samuel 1:1-8). Finally, in the bitterness of her soul, she wept and prayed in anguish for the Lord to give her a son (1 Samuel 1:9-11). Her prayer was immediately answered and she conceived a son (1 Samuel 1:19-20).
God did not grant Hannah's request the first time she asked. She waited for years before her son was born. What can we learn from Hannah? God will answer our prayers in His timing, not ours.
Hindrances to Answered Prayers
Why do so many prayers seem to go unanswered? In other words, why does God say no to our requests? The Bible gives us several reasons as to why this is so.
1. Sin
Psalm 66:18 indicates that sin can hinder our prayers from being answered in the affirmative. We read something similar in Isaiah 59:1-2. This truth is illustrated in John 9:31-32. The blind man healed by Jesus said instructively said that God hears those who worship Him and do His will. However, He will not listen to those who are in sin.
Does this mean we have to be completely free from sin before approaching God in prayer? Of course not! Otherwise, none of us would have our prayers answered. Each of us has certain sinful areas that we must deal with. But we can have the confidence to approach God through Christ, not our own merit.
2. Lack of Faith or Unbelief
A lack of faith can keep our prayers from being answered.
James, the Lord's brother, wrote about the importance of exercising faith. He said, "But let him ask in faith, with no doubting, for he who doubts is like a wave of the sea driven and tossed by the wind. For let not that man suppose that he will receive anything from the Lord; he is a double-minded man, unstable in all his ways" (James 1:6-8).
When we pray, we need to do it in faith. We need to believe and do not doubt that the Lord will answer our requests. God has promised to do so and He always keeps His promises.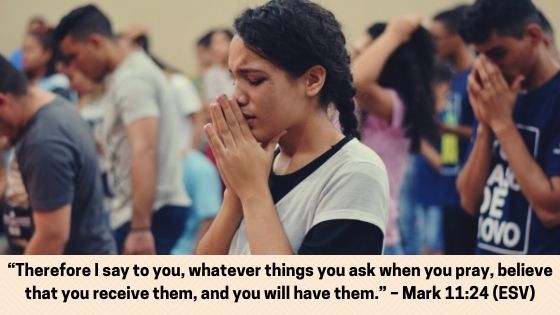 3. Unforgiveness
Unable to forgive those who might have wronged us can hinder our prayers. Jesus stressed the importance of forgiving others in Mark 11:25, "And whenever you stand praying, if you have anything against anyone, forgive him, that your Father in heaven may also forgive you your trespasses."
Harboring unforgiveness in our hearts can affect our daily relationship with God, which in turn will affect our prayer life. The verse above clearly states that we need to forgive others for what they have done to us so that our heavenly Father may also forgive our sins.
Furthermore, Paul wrote that we need to forgive others just as God in Christ forgave us (Ephesians 4:32). As much as we are able, we need to forgive those who have wronged us.
4. Disobedience
God will answer our prayers if we remain in an obedient relationship with Him. Jesus said to His disciples, "If you abide in Me, and My words abide in you, you will ask what you desire, and it shall be done for you" (John 15:7).
To remain in Christ and stay joined to Him is to keep His commandments. John wrote of this in 1 John 3:21-22.
"Beloved, if our heart does not condemn us, we have confidence toward God. And whatever we ask we receive from Him, because we keep His commandments and do those things that are pleasing in His sight."
This just goes to say that disobeying God's commands can keep our prayers from being answered. We must keep in mind that obedience to the Lord is the key.
5. Not in Accordance with God's Will
Oftentimes, we get a "no" in answer to our prayers because they are not in accordance with the will of God. John emphasized the necessity of praying according to God's will rather than our own in 1 John 5:14.
"Now this is the confidence that we have in Him, that if we ask anything according to His will, He hears us."
We should not insist that our desires must always be met because most of the time our desires are wrongly motivated. Our desires must match up with God's desires.
Closing Words
God does hear and answer all our prayers. But that does not necessarily mean He always says "yes." There will be times when God answers us with a "no" and when that happens, we consider it an unanswered prayer.
The Bible mentions at least 5 hindrances to answered prayers; sin, unforgiveness, lack of faith, disobedience, and asking something that does not line up with God's will or desire.
Several other reasons why God does not answer our prayers include marital problems (1 Peter 3:7), asking with the wrong motives (James 4:3), and spiritual warfare (Daniel 10:12-14; Ephesians 6:12).
Had there been times when you asked God for something and He said no? What do you think was the reason behind it?
Please feel free to share your testimony in the comment section below.
---
Disclaimer: As an Amazon Associate, I may earn a commission when you use any links on this page to make a purchase but at no additional cost to you.