When God Transforms His People
When God Transforms His People
Listening to some prominent Christians say that the church has replaced Israel and that God is finished with them makes me want to scream at the top of my lungs, "That is so, so not true! Please read your Bible very carefully."
Needless to say, I am not surprised at all that this so-called Replacement Theology has slowly crept into the church, thus, deceiving many. The devil hates God and Israel so much that he will use even Christ's followers to spread a lie.
But the Bible is very clear that in the last days, God will once again deal with Israel as prophesied by Jeremiah, Ezekiel, and Isaiah (Jeremiah 30:1-22; Ezekiel 11:14-20; 34:11-15; Isaiah 11:10-16). In the last days, when God brings His chosen people back to the Promised Land (Ezekiel 36:24), He will change them spiritually.
After all, only a transformed people can enjoy a transformed land.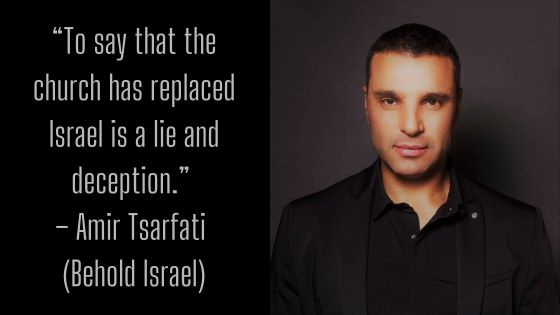 The Future Restoration of Israel
Ezekiel 36 talks about how God is going to restore and transform Israel as a nation. God gave the Jews the land of Israel as a part of the Abrahamic covenant (Genesis 12:1-3; 13:14-18; 15:7-21) but their possession and enjoyment of the land depended on their faithfulness and obedience.
The Christian life is similar. We enter God's family by trusting Jesus Christ (John 3:16; Ephesians 2:8-9), but we enjoy God's family by believing His promises and obeying His will (2 Corinthians 6:18 – 7:1).
Israel was guilty of two great sins, the first of which was polluting God's land (Ezekiel 36:16-19). Long before the Babylonians had swept through the kingdom of Judah, the sins of the leaders and the people had polluted the so-called Holy Land. When God's people disobeyed God's law and behaved like the heathen nations around them, they defiled the land and broke the covenant.
Their second sin was that of profaning God's name before the Gentiles (Ezekiel 36:20-23). Polluting the land God allowed them to enjoy was bad enough, but they also had profaned God's holy name instead of being godly witnesses in the Gentile lands where He sent them.
But Ezekiel 36:1-38 looks forward to that day in the future when God would restore His people and the land of Israel.
The Transformation of God's People
How exactly is God going to transform His people? What are the events that will unfold as God fulfill His promise to restore and transform His people?
God will Cleanse Them from Their Sins
First, God will cleanse His people from their sins, and this is pictured by the "sprinkling of clean water" (Ezekiel 36:25). See also Ezekiel 36:29 and Ezekiel 37:23.
According to the Mosaic Law, every Jews who became defiled had to be cleansed before he or she could return to the camp and the blessings of the covenant community. This was accomplished either by bathing in running water or by being sprinkled with water prepared for that purpose (Leviticus 14:1-9; Numbers 8:5-7; Hebrews 10:22).
Of course, sprinkled water can never change the heart, but this is only a picture of the gracious forgiveness we have through faith. God sanctifies and cleanses us with water through His word (Ephesians 5:26). We are forgiven because of the death of Jesus on the cross (Ephesians 1:7).
God also cleanses us with the blood of Christ (1 John 1:7). When believers confess their sins to the Lord; they are cleansed because of Christ's blood (1 John 1:9).
God Will Give Them New Hearts
Second, God will give His people new hearts (Ezekiel 36:26).
Ezekiel had already spoken about this inward change in Ezekiel 11:18-20 and 18:31, the kind of change that the Lord yearned for Israel to experience before they entered the Promised Land (Deuteronomy 5:29).
The prophet Jeremiah shared the same promise that Ezekiel gave (Jeremiah 24:7). He was speaking about the new covenant that God would make with the Jews, a covenant not written on stones but on their hearts and in their minds (Jeremiah 31:31-33). See also Hebrews 8:8-13.
The basis for the new covenant is the work of Jesus Christ on the cross and the emphasis is personal rather than national, with each person putting faith in the Lord and receiving a "new heart" and with it a new disposition toward godliness.
God Will Give Them the Holy Spirit
Third, God will give His people the Holy Spirit (Ezekiel 36:27).
The Spirit accomplishes what God's people cannot do on their own: walk in accordance with God's law and keep His judgments. When God gives us a new heart and a new spirit, He also gives us a new desire to love and obey Him. The Holy Spirit is given like refreshing water upon the parched ground, and this produces the "fruit of the Spirit" in our lives (Galatians 5:22-23).
The witness of the Spirit is proof that the person has been born of God (Romans 8:9; Ephesians 1:13-14). Because we have God's Spirit within, we share in the divine nature (2 Peter 1:1-4) and therefore want to obey God's divine will.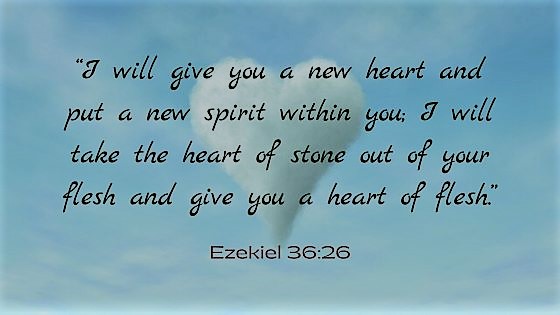 God will Claim Them again as His People and Cause the Land to Flourish
Fourth, God will claim the Jews again as His own and will cause them and land to flourish (Ezekiel 36:28). Under the covenant God made with Israel before they entered Canaan, He agreed to bless them and meet their needs if they would obey Him (Leviticus 26:1-13; Deuteronomy 28:1-14).
This will be like a renewal of the covenant, for they will live in the land – He will be their God, and they will be His people. This will be a permanent arrangement, for they will no longer rebel against the Lord and disobey His will.
Since the founding of the nation of Israel in 1948, great progress has been made by the Jewish people in reclaiming the land. A great deal of reforestation and irrigation has taken place, and the waste places are being transformed.
As wonderful as this is, it is nothing compared with what the Lord will do when His people are gathered back to their land from the nations of the world. God will bless them and make the land like the Garden of Eden. The land will once again produce abundant flocks, herds, and harvests, and the people will be enriched by the blessing of the Lord.
This was a part of God's covenant with Israel (Leviticus 26:3-5). The land would not only be fruitful; it would also be safe and secure (Ezekiel 36:10-12). The cities will be rebuilt and the ruins removed. This will be a wonderful new land for the new people of God and the beauty and fruitfulness will be a testimony to the nations (Ezekiel 36:36).
God's People will Abhor Their Sins
Fifth, God's restoration of His people will cause them to abhor their sins (Ezekiel 36:31-32).
One of the shreds of evidence of the Spirit's presence within is a growing sensitivity to sin and a strong desire to turn away from it. So, when some people remember their sins and they enjoy them again in the dirty depths of their imagination, it simply shows that they really haven't acknowledged them and repented.
When true children of God remember their past disobedience, they're ashamed and abhor themselves because of what they have done to the Lord, themselves, and others. For he who loves the Lord hates evil (Psalm 97:10). Also, love without hypocrisy will hate evil and clings to what is good (Romans 12:9).
God's People Will Enjoy Fellowship with the Lord
Sixth, God's people will not only call once again the name of the Lord, but they will also enjoy fellowship Him (Ezekiel 36:37).
In Ezekiel's day, individuals couldn't inquire of the Lord or pray and be heard because they had sin in their hearts (Ezekiel 14:1-5; 20:1-3, 30-31). God even told the prophet, Jeremiah, not to pray for the people (Jeremiah 7:16; 11:14; 14:11).
But under the new covenant, the people will have fellowship with the Lord and be able to pray to Him. The picture is of the people going to Jerusalem for the annual Passover festival, bringing animal sacrifices with them.
The Lord will be Glorified
Finally, the Lord will be glorified. Israel did not glorify God in their land or the Temple, nor did they glorify Him in the countries to which they had been scattered. But the day will come when God will be glorified by His people and the glory of the Lord will return to the Land.
The Lord promised to change His people because He desires to sanctify and glorify His great name.
Parallels to the Christian Life
The spiritual experience of Israel's transformation parallels what happens to all sinners who trust Jesus Christ as Lord and Savior.
Every born-again believer sees a parallel here with his or her own experience of faith in Christ. The Lord has washed us (1 Corinthians 6:9-11), given us new hearts and His Holy Spirit within, and because of this, we should have a holy hatred for sin.
We have the privilege of coming to God individually in prayer and petition, as well as the desire to do things in accordance with His will. God also wants to make our lives abundantly fruitful for the glory of His name and the Lord has made us a part of His new covenant (Hebrews 8:10) so that our union with Him through Christ is eternal and unchanging.
Conclusion
God is faithful to His promises. So when He promised to restore and transform rebellious Israel, He will surely bring it to fulfillment. We must never assume that God has done away with the nation of Israel.
But in the last days, when God gathers His people back to their land, everything He will do for them will be because of His grace and not because they deserve it. God didn't give them the land because of their righteousness (Deuteronomy 9:6) and He won't restore the land because of anything they have done.
In the same way, God in His grace gives us what we don't deserve, and in His mercy, He doesn't give us what we do deserve. We must always remember that all we have in Christ comes from God's grace and was designed for God's glory.