Nicodemus Transformed By Jesus
Do you know how many people have been brought to the point of faith in Christ as a result of reading the account of Jesus' conversation with Nicodemus in John 3:1-15? Countless! Transformed by Jesus whom he met in the shadow, Nicodemus has been instrumental in bringing countless others to the light.
Who was Nicodemus?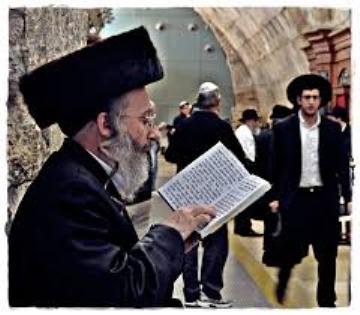 Nicodemus was a Pharisee (John 3:1), which means he lived by the strictest possible religious rules. The Pharisees were a group of influential religious Jews who were extremely fastidious about keeping the written Law, every ritual and every little minute kind of tradition that had developed.
In the gospels, the Pharisees are often presented as hypocritical who often opposed Jesus throughout His ministry. They tell people to do things that they don't do and they put burdens on people on legalism.
But not all of them were hypocrites (as one may infer from Jesus' comments in Matthew 23), and evidence indicates that Nicodemus was deeply sincere in his quest for truth. And He came to Jesus because he rightly considered Him "a teacher who has come from God" (John 3:2).
The Bible also tells us that Nicodemus was a member of the Sanhedrin (John 3:1; John 7:50-51), which was the highest legal, legislative and judicial body of the Jews. Under the rule of the Romans in the time of Christ, the Jews were allowed a measure of self-rule and the Sanhedrin in Jerusalem was the final court of appeals for matters that have to do with Jewish law and religion. It is this Great Sanhedrin in Jerusalem that Nicodemus was a part of.
The Meet Up
John 3:2 says Nicodemus came to speak with Jesus at night. Why at night? Many speculated that Nicodemus was afraid or ashamed to visit Jesus in broad daylight, so he went to see Him at night. It could also be that he came to Jesus by night because he wanted to have a quiet uninterrupted conversation with the new Teacher "that God has sent."
Apparently, Nicodemus knew there was something special about Jesus and he wanted to know more. Nicodemus probably thought long and hard about what to say to Jesus. Then he started the conversation by calling Jesus "Rabbi," which is the Jewish word for Teacher.
We can see that Nicodemus has great respect for Jesus because he calls Him "Rabbi," a title which no doubt is the same title many used to address him, for he was a teacher of the law as well. He further refers to Jesus as a "teacher come from God."
How did Jesus respond? He ignored Nicodemus' greeting and spoke directly to his deepest need, which is to enter the kingdom of God. The Bible tells us that Jesus knows the hearts of men (John 2:24-25; Matthew 9:4; Matthew 12:25) so He knew exactly why Nicodemus had come.
Nicodemus needed help; he knew that he had no assurance of getting into heaven even though he has done everything he knew necessary. He has kept every rabbinic traditional law and biblical law he knew to keep. And that is why he has climbed the ladder to the top and became a highly respected teacher of the Old Testament Scriptures.

In essence, he was asking Jesus, "What do I do? What more do I need to do? What things do I need to delete in my life? What am I doing that I need to stop doing? What I am I not doing that I need to do?"And Jesus said to him, "Most assuredly, I say to you, unless one is born again, he cannot see the kingdom of God" (John 3:3).
To many Jews, to be born a Jew was to be born into the kingdom of God. Can you imagine how shocked Nicodemus was when Jesus tells him that his natural birth as a Jew will not save him and that he must be born again?
Jesus is saying, "Nothing you've ever done makes any contribution. Everything you are needs to be dead because everything you have done and accomplished is not enough to get you into the kingdom of God. You can't get to God's kingdom unless you're born from above."
Nicodemus did not understand what Jesus meant by this so he asked, "How can I be born when I am old? I can't possibly go back inside my mother and be born a second time" (John 3:4 paraphrased).
*Note: The original words used for "born again" can be stated "born from above" (Strong's concordance).
And Jesus answered, "Most assuredly, I say to you, unless one is born of water and the Spirit, he cannot enter the kingdom of God. That which is born of the flesh is flesh, and that which is born of the Spirit is spirit. Do not marvel that I said to you, 'You must be born again" (John 3:5-7).
The Need for Spiritual Rebirth
In His statement, Jesus made it clear that He wasn't talking about a physical birth, like a baby being born. Rather, He was speaking of a spiritual rebirth – getting a new life from God. To be born again is to have another birth that comes like your first birth, from above. You have to be created by God, again, spiritually.
His entire life, Nicodemus had been trained to believe that he could earn God's approval by following a list of rules and so it was difficult for him to understand that this new life was given by God. Here's a man, "the teacher of Israel" (John 3:10), who thinks he has reserved seats on the 50-yard line of heaven and Jesus tells him that he is not getting into heaven without being regenerated.
*Related Article: Is Born Again a New Religion?
In John 3:5-7, Jesus was not teaching that the new birth comes through water baptism as some may interpret it. In the New Testament, baptism is connected with death, not birth, and no amount of physical water can effect a spiritual change in a person.
The emphasis is on believing (John 3:10-21) because salvation comes through faith (Ephesians 2:8-9). The evidence of salvation is the witness of the Spirit within (Romans 8:9), and the Spirit enters the life of a person the moment he or she believes.
To be born from above is to be born of God. To be born of God is to be born by the work of His Spirit. Jesus now describes the sovereign saving work of God through His Spirit by using the analogy of the wind (John 3:8). One of the symbols of the Spirit of God in the Bible is the wind or breath (John 20:22; Job 33:4; Acts 2:2).
Like the wind, the Spirit is invisible but powerful, and you cannot explain or predict its movements. Neither can the wind be controlled. That is the supernatural work of the Spirit in regenerating a person. No one, by his owns works, or manipulation or striving can direct the Spirit in His work.
But when the Spirit brings about the new birth, the effects are evident and we know that it is God's Spirit at work, unseen and beyond man's control. This goes to say that neither Nicodemus nor anyone else can save themselves, or anyone else for that matter. Salvation is the sovereign work of God alone, through the Holy Spirit.
Nicodemus must have been so dumb-struck by what Jesus just told him that he cannot conceive nor fathom how Jesus' words could be true. So he asks in John 3:9, "How can these things be?" And Jesus gives him a gentle rebuke, "Are you the teacher of Israel and do not know these things" (John 3:10)?
And Jesus went on to explain to Nicodemus the best news ever told. Nicodemus could be free from all of the rules that he followed. He could be given new life by the Creator of heaven and earth and of everything if only he would place his trust in God's Son who was standing right in front of him.
The Transformation
As a religious leader among the Jews, Nicodemus came to Jesus representing "we" (John 3:2) but Jesus immediately treated him as "you" (John 3:3). Nicodemus wanted to learn more about Jesus, but he ended up learning more about himself. He came looking for information and Jesus offered him transformation.
After the encounter, Nicodemus must have become a follower of Jesus for we read of his participation in two other memorable moments in Jesus' life: when he spoke up in defense of Jesus' innocence in the high council (John 7:45-53) and when he joined Joseph of Arimathea to retrieve Jesus' body, prepare it for burial, and place it in the tomb (John 19:38-42).
Closing Thoughts
Being religious is not the same as being a Christian. Are you a Christian, or are you just religious? There is a great difference between those who are religious and those who are reborn from above. Many people today could be religious like Nicodemus but our Lord's words make it clear that we all need to be born again.
Though all human beings have experienced natural birth on earth, if they expect to go to heaven, they must experience a supernatural birth from above. We come to Jesus from many different places and with many different purposes, but wherever and whoever we might be, Jesus lovingly says to each of us, "You must be born again."
Have you been born from above? Have you accepted Jesus' offer of a new birth and transformation?
---
*Recommended Resource: 
The Case for Grace: A Journalist Explores the Evidence of Transformed Lives, Hardcover
By Lee Strobel
In The Case for Grace, Lee Strobel uses his journalistic skill to tell true stories of lives transformed by the grace of God, including his own.
Discover the "how" and "why" behind God's redeeming love! Traveling 16,470 miles to uncover powerful personal stories from across the world, Strobel offers the experiences of orphans, addicts, wayward children, prisoners, and murderers as examples of God's amazing grace. Each interview reveals a different aspect of the Lord's forgiveness –and its transforming power in lives and relationships.