Jesus: The Reason for the Christmas Season
It's Christmas, one of the biggest holidays of the year; it is also one that is full of controversies. People often say that this season is not just a time of love and giving, but most of all it is the time to remember the birth of our Savior. Hence, their slogan is: "Jesus is the reason for the season." But is this really true? Is Jesus the reason for the Christmas season?
I said that Christmas is very controversial not only because some folks are offended when Christmas displays are religious in nature and when they hear Christmas greetings but also because some Christians argue that it is not biblical to celebrate Christmas since Jesus was not actually born on Christmas Day.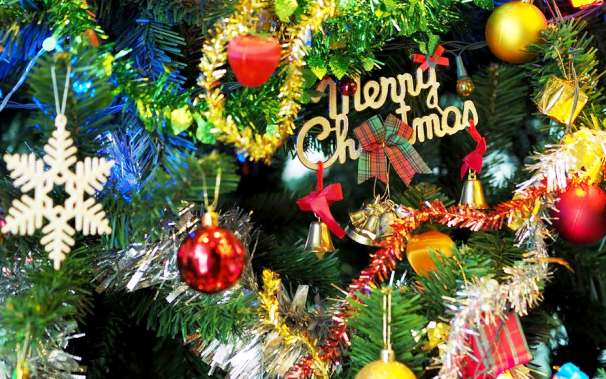 I have a friend on Facebook who claims to be a follower of Jesus Christ. And although I greatly admire her boldness and enthusiasm in sharing biblical truths on her timeline, I sometimes wonder if she's really sincere in her agenda. This is because she often goes to the extreme of attacking other Christians who differ from her in minor theologies. Isn't this a classic example of majoring on the minor?
Anyway, this "friend" recently criticized and attacked other Christians who celebrate Christmas because if we were to look at the origin of the holiday, we would find that Christmas comes from a conglomeration of pagan practices.
When was Jesus Christ born?
Most historians and scholars agree that there is no solid, documented evidence that Christ was born on December 25th. Although the Bible does not provide a specific date for the birth of Christ, it does give us some important indicators describing the events that lead to His birth in the town of Bethlehem.
So when was Christ born? Some propose that Jesus was born in late summer or early fall (i.e. in September) and they use Luke 2:8 to make their case. Accordingly, shepherds were not normally on the fields during the month of December which is mid-winter, due to the cold weather. This is rather an important point because winters could be severe in Israel so flocks were never kept in open fields during this time.
Another important point to consider in determining the birth date or birth month of Christ is the timing of John the Baptist's birth. We read in Luke 1:8-13 how a priest named Zechariah (John's father) was serving as priest before God in the order of his division when the angel Gabriel appeared to him and announce that his wife Elizabeth would conceive a son.
Upon returning home, his wife conceived as the angel had said (Luke 1:23-24). An important detail: Zechariah belonged to the priestly division of Abijah (Luke 1:5) and the priests under this division served from June 13-19.
Assuming that Elizabeth conceived shortly after Gabriel's announcement to Zechariah, her sixth month – the month the angel Gabriel visited Mary would be December or January (Luke 1:26-27 NIV). Since John who was born probably in late March, is six months older than Christ, some scholars place the birth of Christ in the early autumn, probably September, not on December 25.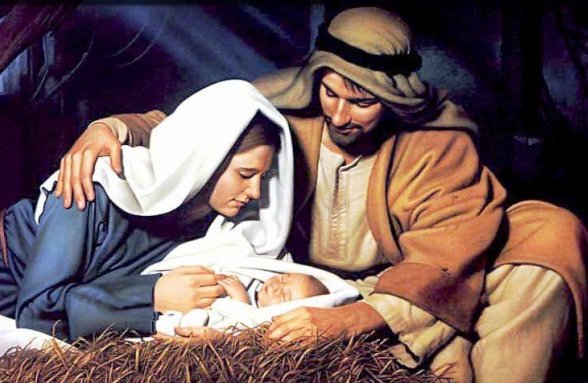 Should Christians Celebrate Christmas?
Aside from the strong evidence that Jesus was not born on December 25, another argument against the celebration of Christmas is the claim that many of the traditions incorporated with Christmas celebration such as the tree, mistletoe, special feasts and the Yule log were brought over into Christianity from pagan practices.
Some Old Testament passages they use to condemn the use of Christmas tress include Isaiah 40:19-20; Isaiah 44:14-17 and Jeremiah 10:2-5. In context, Jeremiah 10 is not telling us to avoid the customs of the nations but is a denunciation of the making and worship of idols. It's the same thing with Isaiah which had to do with idolatry.
I am not very particular with putting up a Christmas tree at home but I do not mind others who want to decorate their homes with evergreen trees. Christians do not put up and decorate Christmas trees in their homes to worship, do they? Or do you?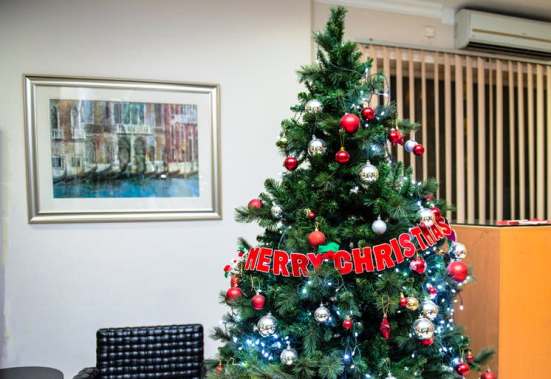 What about Christmas having its origins in the Feast of Saturnalia celebrated in early Rome from the 17th to the 24th of December? Doesn't this prove that Christmas is pagan? No, it does not! Instead, it is proof that Christmas was established as a rival celebration to the pagan festival.
Rather than celebrating the birth of Mithra, a false god who was never born and cannot save you, why not celebrate in joyful righteousness the birth of the Messiah who was born to give His life as a ransom for many?
Is it biblical to celebrate Christmas? The Bible is silent from the standpoint of our Christmas traditions. But because of our freedom in Christ under grace, we are at liberty to celebrate or not celebrate Christmas. The important thing to note is that the Bible does not condemn the celebration of Christmas. It does, however, set down principles to warn and protect us from worldly distortions in the celebration of the Christmas season.
Jesus is the Reason for Every Season
We all celebrate Christmas in different ways but making Jesus the reason to celebrate Christmas makes this season more joyous and enjoyable to me. Jesus may not have been actually born on Christmas day but it doesn't really matter. What matters is that a Savior has been born to save His people from their sins (Matthew 1:21).
We rejoice and celebrate that unto us a Child is born, unto us a Son is given, who is called Wonderful, Counselor, Mighty God, Everlasting Father and Prince of Peace (Isaiah 9:6). Jesus, who is God, came in the flesh to dwell among us. He died to pay for the penalty for our sins and rose again to conquer death and hell.
But Jesus is not only the reason for the Christmas season. Jesus is the reason and hope in every season. Keeping in mind that Jesus is as much a reason for hope in the summer as He is in the winter helps us to walk with Him daily in every season.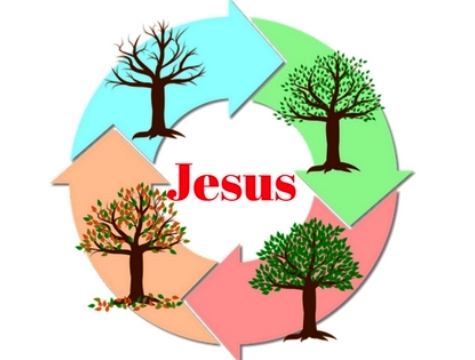 The word of God tells us to share the good news of salvation to everyone (Matthew 28:18-19) so they too will come to believe in Jesus, have a real relationship with God and will not perish but will have everlasting life (John 3:16).
It is with "goodwill toward men" also that Christians live each day of their lives and not only being particularly generous on a seasonal basis. We ought by faith to be more generous every day. As we have the opportunity, let us do good to all, especially to those who belong to the family of believers (Galatians 6:10).
We should not to be reminded of these things only once a year because the joy and peace that comes from God alone is not only seasonal but we experience them everyday all throughout the year.
Conclusion
Today, Christmas has become more of a commercial enterprise than a religious observance. Even Christians get overwhelmed in all the shopping, baking, gift wrapping and all that.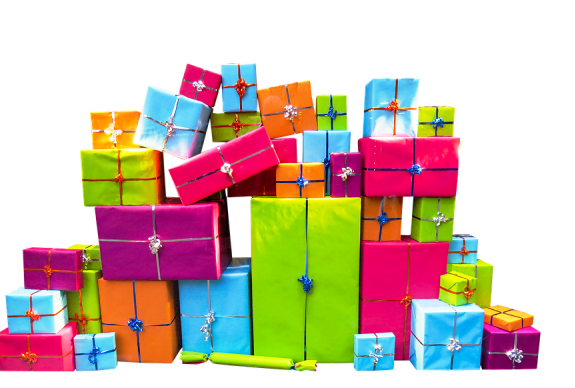 But it's very important for us to take some time to stop and reflect just why we really celebrate Christmas. No matter how busy and occupied we become, let us always take a step back to remember that this season is meant for celebrating Christ.
Let us prioritize and get focused on the things we need to do during Christmas and try not to get wrapped up in the superficial things about Christmas.
The birth of Jesus the Messiah is the only reason I celebrate the Christmas season, no one and nothing else. Remembering the true reason for the season helps me keep the joy of Christmas last a lifetime and it encourages me all the more to live a life that is pleasing to God and edifying to fellow believers.
What about you, do you celebrate Christmas? If you do, is Jesus your reason for celebrating the season?
---
Recommended Resource: Hidden Christmas: The Surprising Truth Behind the Birth of Christ – eBook by Timothy Keller

Product Description
For centuries, December has marked a time of expectation, excitement, hope, joy, activity and family. It marks the season of Christmas, or, as some say, the season of Advent, of the Nativity story. In our secular society, everyone gets swept up in the Christmas spirit and even people who are not professing Christians claim familiarity with the story of the Nativity.
Christmas displays of Jesus resting in a manger populate lawns and churchyards, and songs about shepherds and angels fill the air. Yet despite the abundance of these Christian references in popular culture, how many of us have examined the hard edges of this biblical story? Is there a deeper meaning to that first Christmas besides just being an incredible story?
In his new book, Hidden Christmas: The Surprising Truth Behind the Birth of Christ, pastor and New York Times bestselling author, Tim Keller guides readers through an illuminating journey into the surprising background of the Nativity story, a story that is a celebration of the advent of Jesus Christ, who came to save mankind and restore our humanity to how it was meant to be.
This profoundly moving and intellectually provocative book unpacks the message of hope, redemption, and salvation hidden in the biblical account of Jesus' birth so that readers may experience the redeeming power of God's grace in a meaningful and deeper way.