God's Generosity and Man's Jealousy
The Parable of the Laborers in the Vineyard found in Matthew 20:1-16 deals with a very common human problem – jealousy. Contrast it with God's generosity and the true meaning of pure grace.
The parable emphasizes a right attitude in service. Note that two kinds of workers were hired that day: those who wanted a contract and agreed to work for a normal wage for a day (Matthew 20:2) and those who had no contract and agreed to take whatever the landowner thought was right.
Man's Jealousy
Technically, the main lesson of this passage is not about government-set minimum wage, but the application still exists. I think it is interesting that Jesus even mentions how the workers grumbled about their wage because other people did less work for the same money. Does that not sound like today?
When we receive grace, of course, we are very happy and thankful. But why is it that when others receive grace our reaction is the complete opposite? We are unhappy and jealous (envious) because we think they do not deserve it.
Note: Grace is something we receive which we do not deserve.
Often times we tend to compare ourselves with other people in terms of our struggles, trials, difficulties, etc. or in terms of the work we do. But who should be our standard and to whom are we accountable?
Learning to be Content
In the parable, the owner was not obligated to pay those who came in late a full day's wage but he did it anyway. He gave all the workers the same amount. Of course, those who worked the longest complained! The truth is that they had no argument because they had agreed to work for the normal daily wage. They received what they asked for.
There are a lot of discontent workers that want more money but won't work harder for it. I think it is funny that Jesus gave employers that choice. That is the employer's prerogative.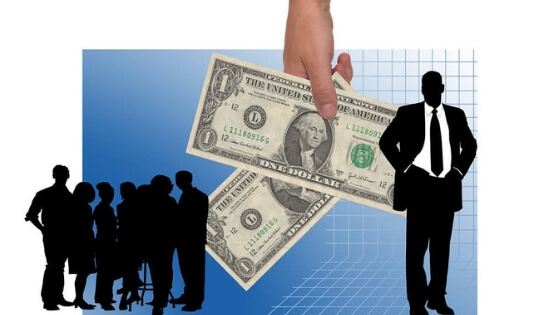 So the next time Socialists say that God wants equal pay for everyone that is not true. Employers have the right to pay what is agreed upon. God would never condone governments requiring certain wages for anyone as socialists say.
Need more money, work more or get a better job. The God of the universe said that employers have the right to determine an employee's wage. If you don't like it, get a new job.
God's Generosity
The main point of the parable is God's generosity. God is infinitely generous and gracious and will always give us better than we deserve. Had the early workers trusted the goodness of the owner, they would have received far more.
As God's children, we should not serve Him because we want to receive and expected a reward. We should not also insist on knowing what we will get. Our loving Father is loving and generous. All that we are and have are gifts from Him, which we do not deserve.
What kind of workers are we in God's vineyard?
Salvation is for Everyone Who Believes
Jesus was also illustrating in this parable that new believers get saved from the beginning up to the end of time. Some will have less time than others yet the reward is still living with Jesus for all eternity even if you have been saved a long or short time.
Heaven is only heaven because it is Jesus' home. God is welcoming us into His home. That is an amazing thought. If you have been born again, are you glad you are on your way to heaven? Our thankful spirit should show so that the world will know we are glad to be saved.
God did not save us to be an Eeyore. Do you have that joy in your heart? If not, are you truly saved? Why not turn from your sins and accept Jesus as your personal Savior?
Serving Others First
This passage also continued by Jesus exposing a "Me first" attitude in the disciples (Matthew 20:20-28). Jesus is anything but proud.
All twelve wanted the best two spots in heaven, but Jesus turned it into a teaching moment. I think it is interesting that Jesus did not harshly rebuke them. He lovingly used it as a way to teach them about humility.
Jesus highlighted being a "servant." The word here means "slave," and our English word "deacon" comes from it. Not every servant was a slave, but every slave was a servant.
*Read here: Jesus Washes His Disciples' Feet
Sadly in the church today we have many celebrities but very few servants. There are many who want to "flaunt their authority" (Matthew 20:25), but few who want to take the towel and basin and wash feet.
Many people wrong us, but are we humble enough to try to encourage them in spite of their actions?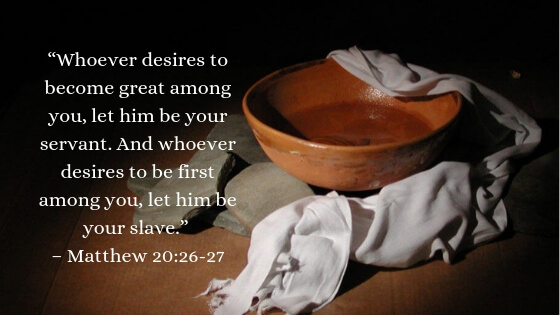 Jesus as the ruler of the universe has every right to be proud but is not. There is no reason for us to be proud toward any other person and yet we are. How humble are you? That humility will lead to showing more and more love and sacrifice for others. How well do you honestly love and serve others?