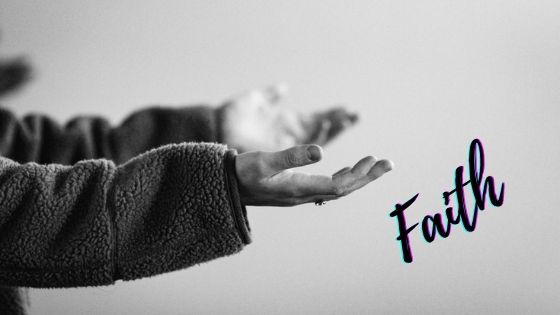 The great faith of the centurion in Matthew 8:5-13 is one of the well-known stories in the Bible on the power of faith to heal. This centurion was a man of power and influence. Everything about this officer should have prevented him from coming to Jesus.
The centurion was a professional soldier, and Jesus was a man of peace. He was a Gentile, and Jesus was a Jew. Yet, when this one centurion's servant became ill, he sought help from the Great Physician. Why?
It's because this soldier had one thing working for him. He was a man of great faith. He understood that Jesus, like himself, had authority and was under authority. All Christ had to do was speak the word, and the disease would obey Him the way a soldier obeyed his officer.
Faith to Heal
When the centurion came to Jesus asking for help, Jesus said that He would come to his house to heal his servant (Matthew 8:5-7). But the centurion said Jesus did not have to come to his house. "Lord, I am not worthy that You should come under my roof. But only speak a word, and my servant will be healed" (Matthew 8:8).
Jesus marveled and said to those who followed, "Assuredly, I say to you, I have not found such great faith, not even in Israel!" (Matthew 8:10)! And his servant was healed that same hour.
So, you see, faith is not only a saving faith but a healing faith. The Word of God promises divine healing and miracles (Psalm 107:20).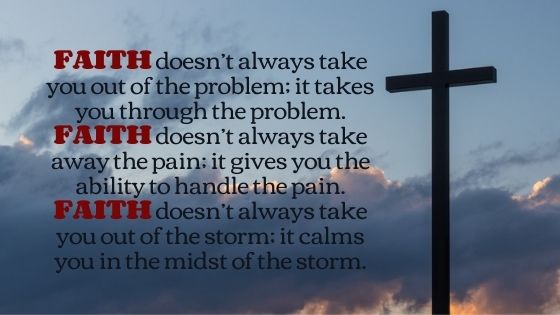 Jesus Promises Healing
In the first promise of healing, the Lord said this in Exodus 15:26:
"If you diligently heed the voice of the Lord your God and do what is right in His sight, give ear to His commandments and keep all His statutes, I will put none of the diseases on you which I have brought on the Egyptians. For I am the Lord who heals you."
David said that God's medicare program was so successful for the Israelites that …
"He also brought them out with silver and gold, and there was none feeble among His tribes" (Psalm 105:37).
The Agent of Healing
Healing is not a result of wishful thinking. The centurion didn't wish healing upon his servant. Instead, he sought out the One who had the power to heal, Jesus the Son of God.
We read this in Isaiah 53:4-5.
"Surely, He has borne our griefs and carried our sorrows; yet we esteemed Him stricken, Smitten by God, and afflicted. But He was wounded for our transgressions, He was bruised for our iniquities; the chastisement for our peace was upon Him, and by His stripes, we are healed."
The words borne and carry denote more than sympathy. They represent actual substitution and the removal of the thing being borne. When Jesus said, "It is finished" (John 19:30), death and all its power were conquered, including the power of sickness. Disease is subservient to Jesus.
The healings of Jesus were continuous. Jesus never turned away anyone seeking healing.
"When evening had come, they brought to Him many who were demon-possessed. And He cast out the spirits with a word and healed all who were sick, that it might be fulfilled which was spoken by Isaiah the prophet, saying: 'He Himself took our infirmities and bore our sicknesses" (Matthew 8:16-17).
Healings in the Church Today
Does Jesus' ministry of healing continue until today? This is the question that many Christians are asking. Let us look at what the Scriptures say about this.
To the church, Jesus said this:
"Most assuredly, I say to you, he who believes in Me, the works that I do he will do also; and greater works than these he will do, because I go to My Father. And whatever you ask in My name, that I will do, that the Father may be glorified in the Son" (John 14:12-13).
This promise has never been rescinded. At the beginning of the New Testament church, this power was committed not only to the apostles, who would soon pass away. It was also passed on to the elders (James 5:14).
People could be healed in every church where elders would pray the prayer of faith and anoint with oil in the name of Jesus. The power of Jesus to heal has never been diminished. He is the same yesterday, today, and forever (Hebrews 12:8).
The centurion said, "Speak a word, and my servant will be healed" (Matthew 8:8). We, too, can call on Jesus to heal us. We call on Jesus and exercise great faith because the power of great faith to heal is still at work today.
Does God Always Heal?
If God still works miracles today and His healing ministry continues, why is it that some people don't get healed? Perhaps you know somebody who was terminally ill and had been prayed over many times but did not receive their healing.
I used to have this question too. I wondered why God heals some and lets the others succumb to death. What could be God's basis for deciding who gets healed and who doesn't?
I wrote an article as to why doesn't God heal everyone who asks in faith for healing. In it, I shared the story of a former Muslim who came to faith in Christ. After studying and comparing the Quran and the Bible, he concluded that the evidence for Christianity is more compelling.
You can read all about it here.
At the end of the day, we need to acknowledge that God is sovereign. We may not have the answers to all our questions but we need to trust God for He knows what He is doing.
Closing Thoughts
Twice the Gospels record that Jesus was amazed (or marveled) at the faith of the centurion: 1) Matthew 8:10-12 and in Luke 7:9 and 2) at the unbelief of the Jews (Mark 6:6).
This is an early indication that the Jews would not believe, but the Gentiles would. Also, in both of these miracles, our Lord healed from a distance. This was a reminder of the spiritual position of the Gentiles "being aliens from the commonwealth of Israel and strangers from the covenants of promise" (Ephesians 2:12).
Praise God for healing; praise God for miracles!
How is your faith? Can you say with confidence that you have great faith? The kind of faith that heals?
---
Disclaimer: As an Amazon Associate, I may earn a commission when you use any links on this page to make a purchase, but at no additional cost to you.
Recommended Resource: Faith Believing in the God Who Works on Your Behalf by Yonggi Cho and Wayde Goodall
What can we learn from the Scriptures about how to trust God no matter what, and believe in something that is not yet seen?
As a young man with only weeks to live, Yonggi Cho was healed of terminal illness, saw the resurrected Jesus, and quickly began sharing God's hope with others. Those listeners became the world's largest church.
In Faith, Pastor Cho and Dr. Wayde Goodall share how to:
Understand and grow in your faith.

Walk with the Holy Spirit and produce the fruit of the Spirit.

Overcome mistakes and continue to depend on Christ in times of discouragement.

Believe in and trust God's supernatural power.

Use every situation to accomplish tremendous things for God's kingdom.
For our lives to work, we need faith—the kind of faith that gives birth to hope and chooses to believe in every circumstance. God will answer prayer, heal, and perform signs and wonders as we walk daily by faith. You can trust God as your source, security, and assurance.