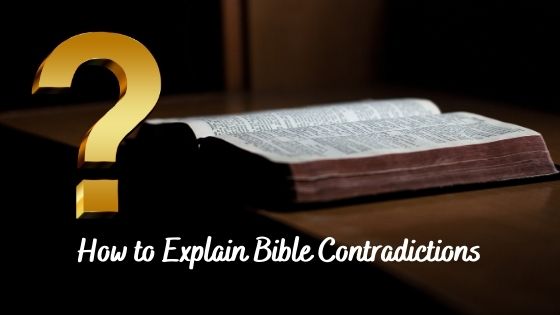 What About the Contradictions in the Bible?
One of the common arguments against the inspiration of the Bible is the "supposed" contradictions. Many skeptics ask how Christian scholars and theologians can explain away these contradictions.
The Bible is the divinely inspired Word of God, thus, God is the one who is responsible for its content. Since this is the case, we need to address the matter of the so-called contradictions that are contained within its pages. If the Bible contains errors then it is inconsistent with the God it reveals.
How can the Bible, the written Word of God, disagree with itself?
The Law of Contradiction
What constitutes a contradiction? The law of non-contradiction, which is the basis of all logical thinking, states that a thing cannot be both A and non-A at the same time. In other words, it cannot be both raining and not raining at the same time.
If one can demonstrate a violation of this principle from Scripture, then and only then can he prove a contradiction. For example, if the Bible said (which it does not) that Jesus died by crucifixion both at Jerusalem and at Nazareth at the same time, this would be a provable error.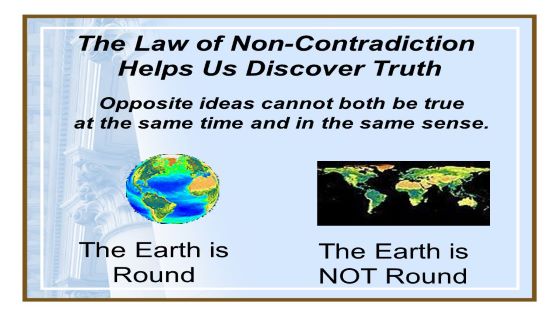 Dealing with Alleged Contradictions
One of the things for which we appeal concerning possible contradictions is fairness. We should not minimize or exaggerate the problem, and we must always begin by giving the author the benefit of the doubt.
This is the rule in other literature, and we ask that it also be the rule here. We find so often that people want to employ a different set of rules when it comes to examining the Bible, and to this, we immediately object.
Contradiction vs. Difference
When facing possible contradictions, it is of the highest importance to remember that two statements may differ from each other without being contradictory. Some fail to make a distinction between contradiction and difference.
Let's look at some of the commonly quoted Bible passages.
The Blind Men at Jericho
Matthew relates how two blind men met Jesus (Matthew 9:27-31), while both Mark and Luke mention only one (Mark 10:46-52; Luke 18:35-43). However, neither of these statements denies the other, but rather they are complementary.
Supposed you were talking to the mayor of your city and the chief of police at city hall. Later, you see your friend Henry and tell him you talked to the mayor today. An hour later, you see your friend, Jake, and tell him you talked to both the mayor and the chief of police.
When your friends compare notes, there is a seeming contradiction. But there is no contradiction. If you had told Henry that you talked only to the mayor, you would have contradicted that statement by what you told Jake.
The statements you made to Henry and Jake are different, but not contradictory. Likewise, many biblical statements fall into this category. Many think they find errors in passages that they have not correctly read.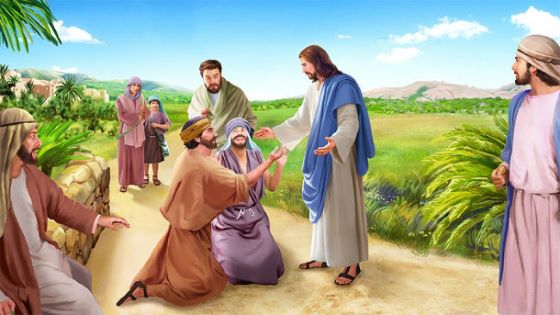 The Death of Sisera
In the book of Judges, we have the account of the death of Sisera. Judges 5:24-27 is supposed to represent Jael as having slain him with her hammer and tent peg while he was drinking milk. On the other hand, Judges 4:21-22 says she did it while he was asleep.
However, a closer reading of Judges 5:25-27 will reveal that it is not stated that he was drinking milk at the moment of impact. Thus, the discrepancy disappears.
The Angels at the Tomb
How many angels appeared to the women who came to the tomb of Jesus on Resurrection Sunday?
While Matthew and Mark mention only one (Matthew 28:1-8; Mark 16:1-8), Luke and John seem to mention two (Luke 24:1-7; John 20:1-2).
But notice that Matthew and Mark do not say there was only one angel. To have a contradiction, Matthew or Mark would have to say that there was only one angel, which they didn't. Luke and John say there were two, but wherever there are two, there is always one. This simple truth must always be kept in mind.
The gospel authors may have made different statements as a result of them focusing on a particular issue. But there was no contradiction.
Inaccurate Translation
Sometimes two passages appear to be contradictory because the translation is not as accurate as it could be. Knowledge of the original languages of the Bible can immediately solve these difficulties. We must understand that both the Greek and Hebrew languages, like all languages, have peculiarities that make them difficult to render into English or any other language.
A classic example concerns the accounts of Paul's conversion.
What Did Paul Hear?
Acts 9:7 (KJV) states, "And the men which journeyed with him stood speechless, hearing a voice, but seeing no man." Acts 22:9 (KJV) reads, "And they that were with me saw indeed the light and were afraid, but they heard not the voice of him that spake to me."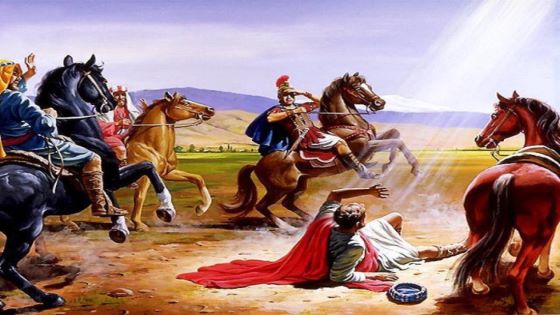 These statements seem contradictory, with one saying that Paul's companions heard a voice, while the other account says no voice was heard. However, a knowledge of Greek solves this difficulty.
As the Greek scholar W. F. Arndt explained:
The construction of the verb "to hear" (akouo) is not the same in both accounts. In Acts 9:7 it is used with the genitive, in Acts 22:9 with the accusative.
The construction with the genitive simply expresses that something is being heard, or that certain sounds reach the ear; nothing is indicated as to whether a person understands what he hears or not.
The construction with the accusative, however, describes a hearing which includes mental apprehension of the message spoken. From this, it becomes evident that the two passages are not contradictory.
Acts 22:9 does not deny that Paul's associates heard certain sounds; it simply declares that they did not hear in such a way as to understand what was being said. Our English idiom in this case simply is not so expressive as the Greek.
Final Thoughts
We have looked at just a few examples of the seemingly contradictory passages in the Bible and how to deal with them. It must also be stressed that when a possible explanation is given for a Bible difficulty, it is unreasonable to state that the passage contains a demonstrable error.
Some difficulties in Scripture result from our inadequate knowledge about the circumstances and do not necessarily involve an error. These only prove that we are ignorant of the background.
While all Bible difficulties and discrepancies have not yet been cleared up, it is our firm conviction that as more knowledge is gained of the Bible's past, these problems will fade away.
---
Disclaimer: As an Amazon Associate, I may earn a commission when you use any links on this page to make a purchase, but at no additional cost to you.
Reference: Josh McDowell Answers Five Tough Questions
Recommended Resource: The Big Book of Bible Difficulties: Clear and Concise Answers from Genesis to Revelation by Norman L. Geisler and Thomas Howe
This comprehensive volume offers readers clear and concise answers to every major Bible difficulty from Genesis to Revelation, staunchly defending the authority and inspiration of Scripture.
Written in a problem/solution format, the book covers over 800 questions that critics and doubters raise about the Bible. Three extensive indices-topical, Scripture, and unorthodox doctrines-offer quick and easy access to specific areas of interest.
Multipurpose in scope and user-friendly in format, "The Big Book of Bible Difficulties" offers the resources of five books in one:
a critical commentary on the whole Bible

an apologetics text

a Bible difficulties reference

a theology manual treating important doctrines

a handbook on verses misused by cults