How Do You Pray in the Spirit?
How Do You Pray in the Spirit?
Praying in the Spirit is mentioned in the Scriptures three times. But what does this mean and how do you pray in the Spirit?
Prayer is one of the vital aspects of a healthy Christian life and the Bible has a lot to say about it. One of which is found in Ephesians 6:18 (NIV).
"And pray in the Spirit on all occasions with all kinds of prayers and requests. With this in mind, be alert and always keep on praying for all the Lord's people."
God is Spirit
God is Spirit (John 4:24) and because of that, we do not see Him physically. This is not to say that God is a ghost as most people might think a spirit being is. God as Spirit is also a person with the basic characteristics of a personality. God has intellect, emotions, and will. Thus, He thinks, feels, and acts.
It's because God is a living person that we can get to know Him personally and communicate with Him freely. Isn't this what prayer is all about? An open and free two-way communication with God? The best part is that God hears us regardless of where we are and when we want to commune with Him.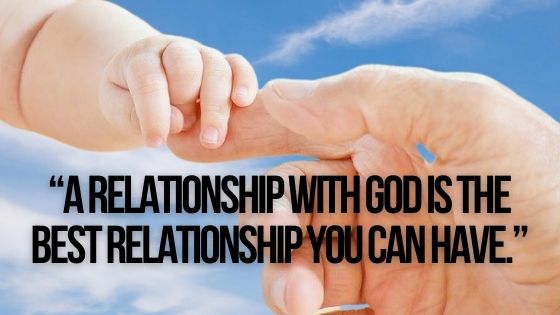 Having a personal relationship with God gives us the confidence that He hears us and can grant our requests and petitions.
You might ask, "What does this have to do with my prayer life?" When the Word encourages us to pray in the Spirit, it's telling us not to pray based on the things we see around us. We do not pray because of the circumstances surrounding us.
Instead, as Christians and followers of Christ, we pray on things that we do not yet see. We pray because we know that God can do something for us; that He can turn things meant by the devil against us for our good.
How to Pray in the Spirit
Aside from Ephesians 6:18, praying in the Spirit is also mentioned in 1 Corinthians 14:15 and Jude 1:20. Some equate praying in the Spirit with praying in tongues. Below are four ways by which believers may apply Paul's encouragement to pray in the Spirit.
1. Pray Under the Guidance of the Holy Spirit
Praying in the Spirit is praying under the guidance and leading of the Holy Spirit. Ephesians 5:18 (NIV) says, "Do not get drunk on wine, which leads to debauchery. Instead, be filled with the Spirit."
The phrase, "Do not get drunk on wine" does not necessarily mean being drunk with any alcoholic beverage. Rather, this is can be anything else in the world that has the potential to shape our moral points of view. In the context of the passage, "to get drunk" is basically to be under the influence of something.
So, to pray in the Spirit is to be controlled by the Spirit. By allowing the Holy Spirit to "control" or influence what we pray for, we can be certain that our requests are in line with God's will. It is only through the power of the Holy Spirit that we can pray according to what God desires for us.
At times when we do not know what we should pray for, the Holy Spirit also helps in our weakness. God Himself, through the Holy Spirit, helps by making intercession for us (Romans 8:26).
2. Pray in Faith
We pray in the Spirit by praying in faith.
In the passage on the lesson from the withered fig tree, Jesus told His disciples a very important aspect of prayer. First, He told them to "have faith in God" (Mark 11:22). Then He said, "Whatever things you ask when you pray, believe that you receive them, and you will have them" (Mark 11:24).
Jesus explained that the miracle with the fig tree was a result of a prayer done in faith. He then encouraged His disciples to have this kind of faith and trust that God would hear them also.
Jesus is telling the same thing to His followers today. When we pray, we must have faith and believe that God will enable us to overcome any obstacle. To pray in faith is to trust God completely and rely solely on Him. And as we present our requests to God, we must believe that God has already answered them.
By the way, Mark 11:24 is not saying, "If we pray hard enough and believe, God is obligated to give whatever we ask for." The kind of faith spoken here is faith in God; not faith in faith or anything else.
3. Pray with a Renewed Mind
To pray in the Spirit is to pray with a renewed mind. Romans 12:2 says, "… be transformed by the renewing of your mind…"
To "renew" means to "change" or "to replace." Thus, renewing your mind means changing or replacing your old way of thinking with a new way. You do this by allowing the Word of God to transform your mind.
If you used to think and believe that God does not answer prayers and that's why you won't bother praying, you need a new mindset. A renewed mind allows you to pray for "the good, acceptable and perfect will of God" (Romans 12:2).
When you pray with a renewed mind, you will pray according to God's perfect will. So, you can be sure that you will receive what you asked for.
4. Pray with Confidence
Praying in the Spirit is praying with confidence.
Knowing who we are in God is such a huge boost of confidence whenever we come to Him in prayer. We are God's precious children and through faith, we can approach Him freely with confidence (Ephesians 3:12).
God has given us His seal of ownership, the Holy Spirit, and when we pray in the Spirit we are confident that God hears us.
In 1 John 5:14, we see the secret of power in prayer. When we ask anything according to God's will we have the assurance that He hears us. God is a loving and generous God, and He wants us to ask of Him.
But this does not mean we can just ask God anything we want and He would grant it. To ask God anything means we should pray about everything because God cares about every aspect of our life.
Final Thoughts
Praying in Spirit is trusting that God hears and answers our prayers. It's because we pray only for things according to His will brought about by a renewed mind and spirit.
The Spirit teaches us what to pray for and how to pray with confidence through the righteousness that Christ has given us when He died for our sins.
If you have any thoughts on what it means to pray in the Spirit and how, please share them in the comment section below. I would love to hear from you.
---
Disclaimer: As an Amazon Associate, I may earn a commission when you use any links on this page to make a purchase, but at no additional cost to you.
Recommended Resource: Praying in the Holy Spirit: Secrets to Igniting and Sustaining a Lifestyle of Effective Prayer by David Diga Hernandez
Do you ever feel like your prayers are not effective? Does your prayer life lack vitality and consistency?
The secret to a thriving prayer life is not a formula—it is the supernatural power of the Holy Spirit. As you learn to engage with the Spirit of God, your prayer life will soar to levels you never dreamed were possible!
If you've ever been frustrated in your prayer life, this book is for you.