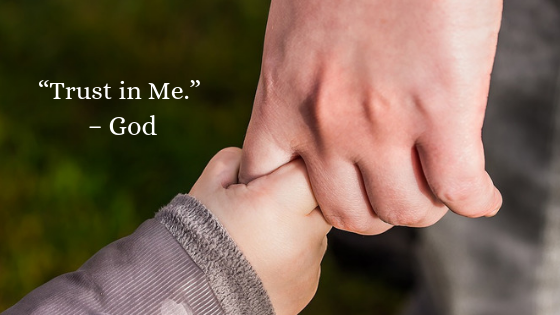 Why We Should Trust the Lord
Why We Should Trust the Lord
They say that you can never trust someone unless you know them. After all, why should we trust someone we do not know? It's the same thing with God; we cannot trust Him unless we know Him. But other than that, why should we trust the Lord?
Reasons for us to trust the Lord
A. We can trust the Lord because He is trustworthy.
The Bible tells us that "God is not a man that He should lie, nor a son of man that He should change His mind…" (Numbers 23:19). Whatever the Lord plans and purposes to do, He can bring it to pass because He is powerful.
Getting to know God by reading His Word and spending time talking to Him will make us trust Him more and more each day. We will continue to grow in the grace and knowledge of our Lord as we read, study and meditate on His Word. The more we know about God, the more we will trust Him.
*Related Article: How to grow in the grace and knowledge of our Lord 
B. We can trust the Lord because He is faithful.
Faithfulness is one of God's attributes. Even at times when we are unfaithful, God remains faithful and He will never change (Deuteronomy 7:9; 2 Timothy 2:13). We read the story of the nation of Israel on how they repeatedly rebelled and turned away from God. And yet, every time they called on Him to deliver them from the hands of their enemies, God was always there for them.
Why? Because He made a covenant with Abraham that He will make his descendant as numerous as the stars in the sky and the sands on the seashore; God promised to make them a great nation and a blessing (Genesis 12:2-3; Genesis 17:4-7; Genesis 22:17).
God also has a covenant with those who trust in Him. God promises many blessings to us and we can be sure that God will fulfill them because He is faithful. He is faithful to the nation of Israel and He is faithful to His bride, the Church.
Here's a beautiful song by the Free Believers in Christ Fellowship International (FBCFI) Concert Team entitled "Trust in Me."  
Can we trust God in times of trials?
Absolutely! We can and should trust God even when things in our lives and around us do not seem to be going the way we want them to be. God is omniscient, omnipotent and omnipresent; there is nothing that is hidden from His sight, nothing that He can't do.
We all go through some rough times but we find comfort in knowing that God loves us, He cares about us and always has good intentions for us. Let us then "trust the Lord with all our heart, not leaning on our own understanding" (Proverbs 3:5). God wants us to always trust Him in all circumstances.
*Read the story of Joseph: Is God in complete control of everything?
Are you having a hard time trusting the Lord? Please do share your life-changing testimony on how the Lord has worked in your life the moment you made the decision to trust Him completely.
---
*Are you looking for Bibles, Christian resources and study materials, gifts, souvenirs, CD's, DVD's and more? Visit Christian Book Distributors with their Bestsellers!