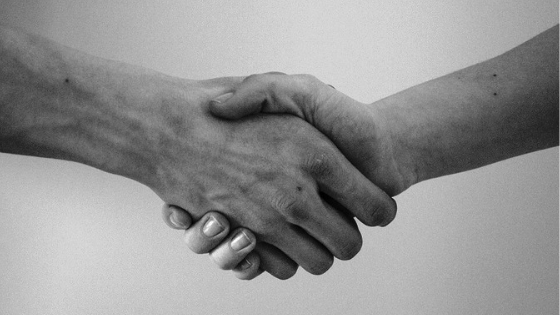 What Is God's Covenant With Adam?
God's covenant with Adam, also called the Adamic Covenant found in Genesis 3:14-21, is the second general or universal covenant. But what is this all about? The Adamic Covenant could be called God's covenant with mankind, for it sets forth the conditions which will hold sway until the curse of sin is lifted.
The conditions within the Adamic covenant include:
The serpent, the tool used by Satan to effect the fall of man, is cursed (Genesis 3:14).

Satan is judged; he will enjoy limited success but will be judged ultimately (Genesis 3:15).

The first prophecy of the coming Messiah is given (Genesis 3:15).

Multiplication of conception, necessitated by the introduction of death into the human race (Genesis 3:16).

There will be pain in childbirth (Genesis 3:16).

The woman is made subject to her husband (Genesis 3:16).

The ground is cursed and will bring forth weeds among the food which man must eat for his existence (Genesis 3:17-19).

Physical change takes place in man; he will perspire when he works and will have to work all his life (Genesis 3:19).

In sinning, man dies spiritually and ultimately will die physically. His flesh will decay until it returns to dust from which it was originally taken (Genesis 3:19).
The Sin of Adam
From man's perspective, Adam's sin does not seem to be a very great sin. All he did was take a bite of some fruit. But what made Adam's sin serious is that the fruit was of the tree of the knowledge of good and evil, of which God specifically said that he was not to eat under the penalty of death (Genesis 2:17).
Up to this time, Adam was morally innocent. But when he sinned, he became a sinner by nature. So he died. He not only died spiritually immediately, but he also began to die physically.
*Related Article: Death Penalty For Sin, Eternal Life In Christ
The story of creation tells us that Adam was the first man ever to live upon the face of the earth. From Adam and Eve has come every other human being who ever has lived. Thus, Adam is the "federal head" from whom every other man came. Like begets like. Dogs beget dogs. Apples beget apples. Human beings beget human beings.
Since Adam sinned before Eve conceived a child, every human descended from him is a sinner just like him except Christ. As a result of Adam's sin, death entered into the human race (Romans 5:12-14); every human being needs to have the new life (John 3:3, 5-7).
Forbidden Fruit and Lost Innocence
Imagine what may very well have been the single worst moment in the history of humanity: Adam and Eve standing outside the gorgeous Garden of Eden – banished, an angel with a flaming sword to make sure they will never again experience the intimate walks and talks with God or the delicious fruit from the tree of life.
The blissful feelings of joy and security they had felt in the Garden of Eden were forever gone. In their place, Adam and his wife Eve felt only nagging, haunting emotions of fear, guilt, and shame.
Lost Paradise
Adam and Eve had declared their independence by a single act of rebellion against God. What they had done was more than merely eat a piece of forbidden fruit. At a deeper level, they had defied God's clear-cut command. They chose to listen to the seductive voice of the serpent and succumbed to their own pride.
They made a huge mistake of overtly challenging the right of the Almighty God to guide and direct their lives, exercising authority and power over their own lives. The consequences of that deplorable decision were catastrophic: the curse of God their Maker, sorrow, death, and a life of pain and regret – not only for them but for all their descendants.
We can't help but think that at some point, Adam and Eve must have taken one last look at Eden before turning away. Were they quiet? Who broke the silence? Did they blame each other? Or did they fall into each other's arms?
The Curses Pronounced By God
1) A Curse on the Serpent
The first curse of God's covenant with Adam and mankind is on the serpent, the tool used by Satan to deceive and seduce Adam and Eve into sin (Genesis 3:14-15). The curse affects not only the instrument, the serpent, but also the indwelling Satan who is still working hard to destroy God's creatures (Revelation 12:9).
Great physical changes took place in the serpent. Apparently, the serpent walked upright before the curse; since, it has gone on its belly (Genesis 3:14). It used to be the most desirable animal of the animal creation; since, it has been the most despicable. The sight or thought of a snake should be an effective reminder of the devastating effects of sin.
The other half of the curse on the serpent is the predicted final judgment of Satan (Genesis 3:15). Satan will injure the "Seed" of the woman; however, ultimately he will be destroyed by the promised "Seed." Satan wounded Christ through His suffering and death on the cross, but his apparent victory was only a "bruise" as the Resurrection proved.
The Resurrection of Jesus Christ delivered the crushing blow to Satan as it defeated death, the legacy of the fall.
2) Curses on the Ground Causing Chaos to Return to Earth
When Adam and Eve sinned in rebellion against God by doing exactly what God has commanded them not to do, God pronounced curses on the ground which Adam and mankind were to tend as God's representatives (Genesis 3:17-18; Genesis 2:15).
When God had created the earth, He caused order to replace chaos (Genesis 1:2). After Adam sinned, a measure of chaos was brought back into God's ordered world. "Thorns and thistles" (Genesis 3:18) represent everything in life that resists human efforts to create order in God's name.
Further Effects of Sin
Aside from the two curses, God also proclaimed how sin would affect both genders of humanity. The focus of sin's effects on women is in childbearing, child rearing and in their relationships with men (Genesis 3:16).
The injection of physical pain into childbearing also hints at the years of emotional pain spent on child rearing. Within women's relationships with their husbands, they are caught between their desire and need for intimacy and the tendency of their mates to dominate them, a clear violation of God's intention of loving leadership.
On the other hand, men would find the effects of sin permeating their efforts to provide a livelihood for themselves and their families (Genesis 3:19).
The disorder loosed in the soil and in all human enterprise reduces men to toilers who can never win for long in their efforts to make a living. They continue to struggle in order to get ahead of the chaos represented by the thorns and thistles which in effect will distract them from God.
The Gift of Hope
As Adam and Eve began to reflect on the terrible, final moments in the Garden of Eden, they must have thought of the sorrow in God's voice when He had called out, "Where are you?" And the puzzling curse on the serpent kept running through their minds (Genesis 3:14-15).
God said the serpent would inflict yet more pain and suffering upon humans, but in the end, he would be crushed by the Seed of Eve. It was a small ray of hope, a glimmer of a promise that Paradise would not remain lost forever, a promise of a Deliverer and Savior (fulfilled in Jesus Christ, see Galatians 3:16, 19-26).
It could be that Adam and Eve also recalled the gentle way the Lord had graciously provided them with clothes before sending them away – a hint of God's love and mercy. The more they reflected, the more they must have become convinced that God wanted to restore them to Himself.
Great news! The long wait for God's promised salvation has come. Today, unlike Adam and Eve, we don't have to wait. The day of salvation is already here (2 Corinthians 6:2). Jesus has already come to save us from our sins. 
Did you receive God's offer of salvation through the finished works of Christ? If you haven't, now is the time to do it. Now is the day of salvation!
---
*Reference: 
NKJV Prophecy Study Bible, 2015 Edition   (Understanding God's Message in the Last Days)
General Editor: John Hagee

The prophecies of the Bible assure us that God will prevail. The NKJV Prophecy Study Bible 2015 Edition has hundreds of pages of special features that offer a broad understanding of prophetic themes, salvation, covenants, and other important doctrines of the Christian faith.
Features include:
Introduction to Bible Prophecy

Index to Prophetic Passages

Top 20 Questions about Bible Prophecy

Diamonds for Daily Living

God's Great Promises

God's Great Salvation

Evidences

Spokesmen for God

Bible Insights

Bible Prophecy Charts

Full concordance