In their daily briefing on March 11, 2020, the World Health Organization (WHO) Director-General Tedros Adhanom Ghebreyesus, declared COVID-2019 a global pandemic. This is due to the rapid escalation in the number of confirmed cases and deaths in more than 100 countries and territories.
As of today, March 27, 2020, the Coronavirus has infected more than 529,000 and killed nearly 24,000 people, causing one-third of the world to declare a national lockdown or otherwise dramatically restricted travel. (Source: WHO)
These numbers are so alarming that some Christians started asking if the world is going to end very soon, or if diseases such as the novel coronavirus are a punishment from God. We are definitely in the last days, but thinking that God uses diseases to punish people is another thing.
Does God have something to do with the Coronavirus outbreak that is causing thousands of people, including Christians, to suffer and die?
If God, Why the Coronavirus?
In an 8-minute YouTube video, Dr. Vince Vitale, RZIM's Regional Director for the Americas and Director of the Zacharias Institute, tackled this question.
First, he said that from a philosophical standpoint, something like the coronavirus is referred to as natural evil. But how can there be such a thing as natural evil when what we are seeing today seems to be so unnatural?
This does not seem like it's the way things are supposed to be, at least as we know God has originally designed it.
To put it in perspective, Vince said that natural evils are not intrinsically evil in and of themselves. Like if you put a virus under a microscope, it can be beautiful to behold. Furthermore, there is a category of viruses, friendly viruses, that are good for the body.
Here is the video.
Do you sometimes wish that we are not susceptible to diseases? What if the laws of physics have undergone a redesign and the fundamental natural features of our universe altered? The end result? None of us ever would have lived.
We need to understand that God designed the universe to be inhabited by us, human beings. This is called fine-tuning in cosmology.
Fine-tuning refers to the precise balance of cosmological constants that allow the observable universe to exist as it does. Any slightest variation in these constants would make the universe significantly different. More importantly, it would not be possible for human life to exist.
Is the Coronavirus a Punishment from God?
We know that God is love and that He loves us unconditionally because the Bible tells us so.
It sounds like a cliché I know, but it's true. God loves us so much and He does not want us to be separated from Him for all eternity because of our sin. So, what did God do? He sent His only begotten Son to suffer and die for us just so we can have eternal life (John 3:16).
Yes, God loves us! That's a fact, and He has our best interest at heart. He wants us to live our lives to the full (John 10:10b) and wants to bless us in every way possible. So why diseases such as Covid-19?
Interestingly, some Christian pastors and leaders believe this is God's punishment for legalized abortion and gay marriage. Articles like this started circulating after Richard Weber Jr, an attorney for the LGBTQ+ community, died of coronavirus complications.
Meanwhile, conservative pastor Rick Wiles, an avid supporter of President Donald Trump, claimed the Covid-19 is God's punishment to Jews for rejecting Jesus Christ as their Messiah.
If we are to take their words seriously, then why is it that many pastors and Bible-believing Christians got infected with the coronavirus? Several of them even died!
If this virus is a punishment from God for the wicked, why are Christians suffering from it too? Why doesn't God spare His children to show the world that He is the one true God that every people from every tribe and nation must bow down to and worship?
God and the Coronavirus Outbreak
Can God stop the global pandemic that is affecting the entire world? Sure, He can! God is all-powerful and there is nothing too hard for Him (Jeremiah 32:27). So why doesn't God intervene and stop it so everybody can go back to their normal lives?
Amid this crisis that the entire world is going through, where is God? What does He think about all this? I do not believe one bit that God finds satisfaction at the expense of the suffering of His creation. Remember, if there is someone who understands perfectly what suffering means, it's the Lord Jesus.
Christ suffered at the hands of His own people. He didn't have to but He did. He endured extreme shame, suffering, and death on the cross for our sake. It is unreasonable for us to think that He doesn't care about us nor love us. So, why this suffering caused by a very tiny, invisible, yet potent virus?
Instead of asking why God isn't stopping this pandemic, the question we should be asking is, "What is God's purpose for allowing the coronavirus outbreak? What does God seek to accomplish by letting the entire world go through this?"
This global pandemic could be a wake-up call for all Christians. Have we become complacent in doing the Father's business? Are we sharing our faith with others the way we should? When was the last time Christians all around the world were united to pray for the nations?
We are in the very last days and we should be working double-time to reach out to the lost.
With the current situation, people need to hear that there is a God who loves them and cares so much about them. When people realize that doctors are running out of solutions, they are most certainly open to something else, or somebody else. One who has the answer to their problems and suffering.
If you've been paying close attention to the news, you must have read stories about atheist doctors who started calling out to God for help. This is huge! People who do not believe in God are now asking for His help. Do you know what this means? God is opening for us an opportunity to share the Word; let's not waste it.
Global Effects of Covid-19
It's devastating to read about people dying everywhere around the world from the novel coronavirus. What's even more heartbreaking is that many healthcare providers such as doctors and nurses are dying too. These so-called front liners have risked their lives and continue to do so to help and save people who have been infected.
Healthcare professionals, who are now hailed as modern-day heroes, go to work every day. They leave their families behind not knowing if they will ever see each other again. Some might say, "Hey, isn't this what they signed up for?" And I say, "That's right!"
As a healthcare worker myself, I am very much aware of the risks that come with this job. I could be exposed to some lethal chemicals, I could contract certain diseases caused by known or unknown bacteria and viruses and end up dying from it.
In the hospital where I work as a Lab. Tech, there are now a few patients who have tested positive for the coronavirus. Some of our colleagues who were found to have had direct contact with these patients were immediately placed on home quarantine (HQ).
Yesterday when I talked to a colleague about the possibility of us getting infected, she was upset that the management refused to give us full details on the current status of our patients who tested positive. While I wasn't sure what was going through her mind, I could sense her fear, and I understand.
I tried explaining to her that this is one of the risks of working in healthcare. There isn't any guarantee that no one will get infected among us. All we can do is take the necessary precautions, put on our full PPE (personal protective equipment) such as gown, face mask, face shield, and gloves.
Frequent hand washing and social distancing also play a vital role in staying protected from the virus. More importantly, we need to pray for God's divine protection and the blood of Jesus to cover us.
God has so many wonderful promises in His Word that we can claim for us and our loved ones. In Psalm 91:1-16, God promises protection, safety, and security for those who trust in the Lord and make Him their refuge and dwelling place.
My concern now is the possible shortage of personnel in healthcare. If doctors, nurses, and other medical practitioners continue to get infected with the coronavirus and succumb to it (God forbid), what will happen to the thousands of people who need medical attention?
I can't even begin to imagine. I can only hope and pray that this crisis will all be over soon.
Impact of the Coronavirus on the World Economy
The effect of the Covid-19 global pandemic is undeniable.
People everywhere are losing their jobs, business establishments are shutting down, the stock market is crashing, the economy is collapsing. We do not know when this crisis is going to end. Will we be able to recover? Will things ever get better?
We are still in lockdown here in Saudi Arabia, just like most territories everywhere else in the world that are affected by the coronavirus outbreak.
On March 8, 2020, our government imposed a 14-day lockdown in the eastern region after 11 people tested positive for the virus. I thought everything will go back to normal after completing this period. But due to the increasing number of Covid-19 cases, (and again just like in other countries especially Italy and America), the lockdown period was extended for another 14 days.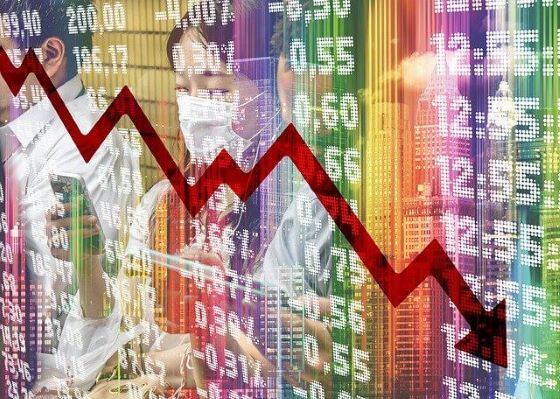 Not only that we cannot go somewhere else. In a bid to curb the spread of the novel coronavirus, the government also declared a nationwide coronavirus curfew that started on the evening of Monday, March 23, 2020. For 21 days residents are ordered to stay inside their homes from 7 pm until 6 am.
Excluded from the 11-hour long curfew are people who work in certain industries, including healthcare, food service, and media. The curfew is seriously implemented that violators will be punished with a 10,000-riyal fine, and with jail time after multiple violations.
I just watched a video of the President of the United States, Donald J. Trump, saying he wanted so badly to re-open the economy in states that are mildly affected by the coronavirus outbreak. Trump is getting impatient I guess and is very much concerned about the companies that have shut down.
Will they be able to re-open after this crisis is over?
God is Our Only Hope
As we go through this global crisis, we must not forget that God is our only hope. God is not our last hope; He is not our last resort. We do not go to Him only when all else fails. Instead, we must go to Him first.
In trying times such as this, we are to cry out to God for help. Now more than ever, we need to humble ourselves before God and ask for His grace and mercy. We need to pray fervently for the nations. We are to stand in the gap on behalf of our land.
We do not know what the future holds. Will things ever be the same? We can never tell. 
But one thing we know and can be sure of is that no matter what happens, God is with us, He is for us, and He will never abandon us (Hebrews 13:5). God has already conquered sickness (1 Peter 2:24) and death (2 Timothy 1:10). There is no reason to live in fear.
In the meantime, let us put our trust in God, hold on to His promises and live each day anticipating the Lord's return.