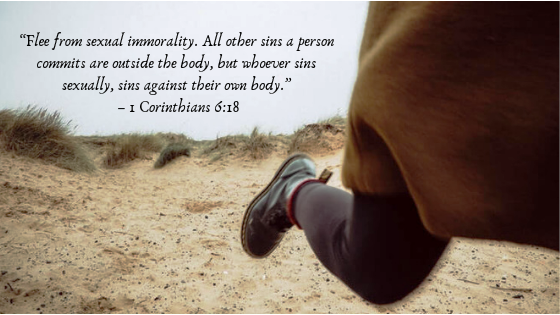 Condemning Immorality In The Church
Bible Verse:

1 Corinthians 5:6 & 11 (NKJV)
"Your glorifying is not good. Do you not know that a little leaven leavens the whole lump? But now I have written to you not to keep company with anyone named a brother, who is sexually immoral, or covetous, or an idolater, or a reviler, or a drunkard, or an extortioner – not even to eat with such person."
Reflection and Challenge
Ouch! Sin infests everything. Like leaven, sin seeps into everything. The church is supposed to be without sin, but even one sin in one person has the tendency to grow throughout.
The same is true in a church. As one person excuses sin, more and more people will excuse it. It sounds to me like God hates sin in the church and wants us to get rid of that sin.
In those days the individuals whom you ate with was significant. Quite often church members ate together. Thus, if you were removed from fellowship and eating together, it resulted in a major barrier in the relationship.
1 Corinthians 5:11 stated several of the sins that God required a break in fellowship. Some people will not like this list at all but it does not matter what people say. It only matters what God's word says. I have heard that 65% of people today believe cohabitation is acceptable.
That is scary because that 65% must include many Christians. That is, in spite of verses like this that say sex before marriage and cohabiting is a sin, which should not happen to anyone that claims to be a Christian. God commands they should be removed from fellowship. It is a shame that Christians accept any sin. Do you practice or accept this sin? You shouldn't according to God.
*Related Article: Church Discipline: Correcting Another Believer
This list also included being covetous. Actually, every person commits this sin sometime in their life. The root word implies lust for or a very strong desire for something anything other than God. If we seriously examine ourselves, we all have those things that we set as a priority over pursuing God. These things take our attention off of God. That is sin in God's eyes. Have you repented for that sin?
Idolatry is the worship of other things. Those things take the place of God in our lives. And yes, it is true, Christians can worship God at church but worship other things the rest of the time. Is God your highest priority all of the time? Or do you focus on other things as well?
Remember, God said Christians that commit these sins should be removed from the fellowship. Do you have pet gods? This includes revilers, drunkards, and extortioners. God does not want sin at your church. It is true you can hide your sin from other believers, that does not mean you can hide it from God. As we examine ourselves is there anything in your life that has not been confessed?
Here is a clip from Paul Washer's sermon on why Christians must abstain from sexual immorality. He goes on to say that true love for God and for others will lead to sexual purity.