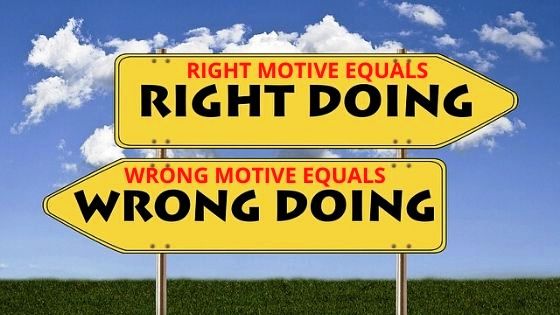 Right Motives vs. Wrong Motives
Right Motives vs. Wrong Motives
Everyone, whether they know it or not, has motives. Everyone has their own reasons why they act a certain way and why they do the things they do. Well, motives can be right or wrong. But how do we determine between the two?
Bible Verse:

Ephesians 6:5-7
"Bondservants, be obedient to those who are your masters according to the flesh, with fear and trembling, in sincerity of heart, as to Christ; 6 not with eyeservice, as men-pleasers, but as bondservants of Christ, doing the will of God from the heart, 7 with goodwill doing service, as to the Lord, and not to men."
Reflection
Many people today base their decisions on how they feel. That is a very dangerous place to be since our feelings change on a whim.
Societal logic can change over time. Each society is unique in its own ways as well. Some societies think murdering their children in abortion is good when other societies love their children. What is the one foundation that does not change?
Malachi 3:6 says God does not change. Psalm 119:89 says God's word does not change. In so many words, they do not change. We can trust them to be true. Do you trust them enough base your decisions on them?
Working as Servants of Jesus
The word "bondservants" (or slaves) in Ephesians 6:5, undoubtedly refers to Christian servants, and servants are obedient "as they would serve Christ." However, we may certainly apply these words to the Christian employee today.
Ephesians 6:7 says we are to render good service to our employer (master), as to the Lord. This means that all our work, or everything we do, is really done unto the Lord, not unto man. Doing a good job is the will of God. Christianity knows nothing out of sacred and secular.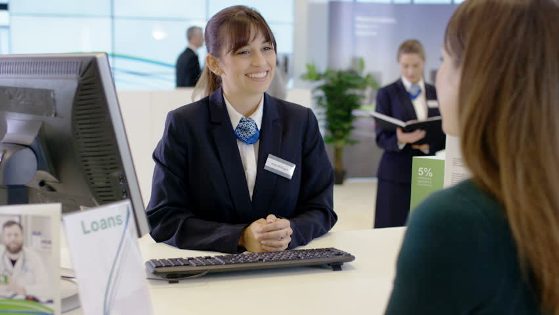 A Christian can perform any good work as a ministry to Christ, to the glory of God. For this reason, the worker must do his job "with enthusiasm," since he is serving Christ and doing the will of God.
But in order for us to render good service, first, we need to know how to serve God properly. Do you know what God desires of us? Since the Bible is God's Life Manual, wouldn't it be possible we would find God's desires in it? Are we spending enough time to read God's Word in order to cultivate biblical motives in our lives?
The Motives of the Heart: Right vs. Wrong
I've written about the deceitfulness of the heart and why we must not completely rely on it. The heart has the ability to lead us astray if we follow it blindly without first consulting God, either through His written word or prayer. Why? It's because the heart has its motives: right or wrong.
Some of the wrong motives include pleasing men to earn their salvation. Based on God's Word in Ephesians 2:8-9 and Ephesians 6:6, those are wrong motives. Do you only care about pleasing people?
Are you one of those who work hard only while the boss is watching? And when the boss steps out of the room you go back to doing some personal things? This is happening today. How many times have I read complaints against (government) employees who'd rather be on social media instead of attending to their customers' needs?

You may ask, "What then are some right motives?"
To have the right motives as workers mean doing our job in a way that does not only make our boss happy with our service, but it also pleases God. It means working with a good attitude and without complaining. Every Christian must work hard and gives his employer a full day's work for his pay. To do anything less is to steal from your employer.
Before salvation, it is impossible to please God, because we are not able to have the right motives. Only after salvation is anyone able to have godly motives. Matthew 22:37-39, John 14:15, and 1 Corinthians 10:31 are three passages that should teach us how to live for God in general.
Challenge for the Christian Employee
If we are genuinely born again believers, shouldn't we want to glorify God? If we are genuinely saved, shouldn't we want to follow His Word? If we are genuinely saved, shouldn't we want to love God and love others? It does not matter what unbelievers or carnal Christians say. You are not accountable to them.
Since we still have a sinful nature, we need to choose to have godly motives. What are your motivations? Do they glorify God or do they fulfill your selfish desires?