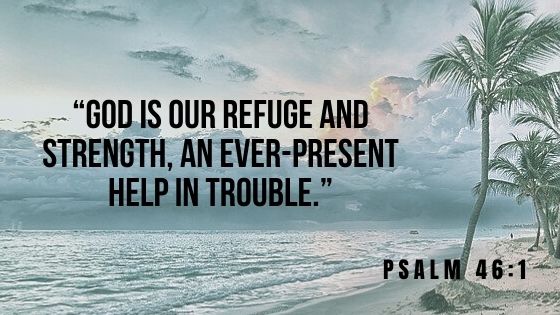 Our God is a Mighty Fortress
Our God is a Mighty Fortress
Being a Christian does not mean we are free from troubles and problems. There will come a time when we would need a fortress, a place of refuge, to survive the storm. What a comfort to know that God is not only our refuge and strength. He is also always ready to help in times of trouble.
Bible Verse:

Psalm 46:1-3 (NIV)
"God is our refuge and strength, an ever-present help in trouble. Therefore, we will not fear, though the earth gives way and the mountains fall into the heart of the sea, though its waters roar and foam and the mountains quake with their surging."
Psalm 46 begins with the poet depending on God for help in difficult times and finding it. So, he could say these things with confidence:
God alone is my refuge!

God alone is my strength!

God is my ever-present help in trouble!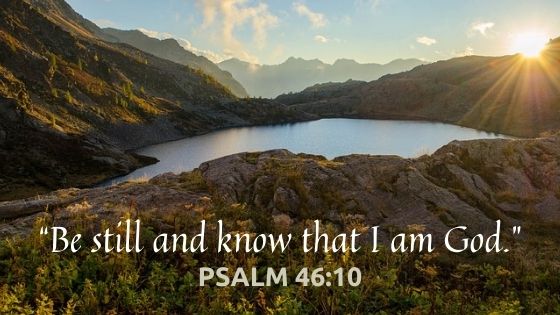 A Mighty Fortress is Our God
Martin Luther, a leader in the Reformation, wrote the powerful words, "A mighty fortress is our God a bulwark never failing. Our helper He, amid the flood, of mortal ills prevailing."
Luther faced death threats from the pope for his opposing view that salvation is by grace through faith alone. He went into hiding for 11 months in Wartburg Castle. He was pressured from every side to back down but he stood firmly for the truth.
Whenever fear and discouragement struck, he would encourage his friend and co-worker to sing the 46th psalm. He wrote, "We sing this Psalm to the praise of God because God is with us. He powerfully and miraculously preserves and defends His church and His word, against all fanatical spirits, against the gates of hell, against the implacable hatred of the devil, and all the assaults of the world, the flesh, and sin."
Whatever problems rage against us, know that God is our mighty fortress. God's Spirit is the ever‑flowing river that sustains us and gives us gladness even while we're under siege.
When Trouble Strikes the Godly
The word trouble describes people in tight places, in a corner, and unable to get out. But there is no problem (physical, emotional, or spiritual) that is too big for our God. If we will learn to trust God and take refuge in Him, we can tackle even the most difficult crisis with confidence. It's because God is with us and we can confidently lean on Him alone for strength.
The psalmist mentions catastrophic and troubling global changes: storms, severe earthquakes, and wars (Psalm 46:2-3, 6, 9). Yet, he says all things are in the control of our sovereign Lord. The Lord of hosts is with us; The God of Jacob is our refuge (Psalm 46:10-11).
Hebrews 11:35-38 talks about all the terrible trials that faithful Christians have to face. God does not always prevent bad things from happening to His people. But when trouble strikes, we don't have to seek help somewhere else. God will enable us to face every storm of life head-on.
Be Fearless in God's Refuge
In 2 Chronicles 32, Hezekiah led the men in digging a 1,777 feet long tunnel, passing to the Gihon Spring in Kidron Valley. The clear, cool water of the spring flowed inside the walls of Jerusalem. Then Hezekiah completely covered the spring to keep the enemy from finding it (2 Chronicles 32:1-6).
As the Assyrians stood in the sweltering heat every day, they kept waiting for the people of God to surrender. Inside the walls, the people did not panic or fear because they knew that God's refuge would stand.
"Be strong and courageous; do not be afraid nor dismayed before the king of Assyria, nor before all the multitude that is with him; for there are more with us than with him. With him is an arm of flesh; but with us is the Lord our God, to help us and to fight our battles" (2 Chronicles 32:7-8).
When the Assyrian officials threatened Jerusalem, Isaiah told the king, "Do not be afraid of the words which you have heard, with which the servants of the king of Assyria have blasphemed Me" (2 Kings 19:6). Inside the fortress, God provided for the Israelites' needs by supporting them with a river.
In the same way, we need not be fearful when faced with a catastrophe. God is bigger than our problems. In the worst disaster that we can imagine, we can always have immediate comfort with God who is our refuge and strength.
God Never Fails
Some people place their trust in wealth, but money can never buy happiness. Others trust knowledge, but the smartest minds cannot agree on the simplest things. Some trust the military for protection, but there is no perfect peace. Still, others trust the company they work for to provide long-term security, but there is no such security.
God is our refuge and strength. We do not have to fear when earthquakes come and the mountains crumble into the sea. When we search for answers, He will provide them. When we need shelter, He will provide it. When we need protection, He will provide it.
Believers in Christ have a very present help in trouble. Standing at the cross of Calvary is the Lamb of God with His nail-pierced hands extended. He is our Rock and our Fortress (Psalm 18:2; 31:3; 71:3). He will provide for us a refuge in the storms of life.
God is faithful and He never fails!
Conclusion
The Christian life is not a trouble-free life. Many false teachers may claim that it is God's will for every believer in Jesus to enjoy a perfect life. But the Bible teaches no such thing. It's not that God will exempt us from trouble but that God is our help in trouble.
Luther's song ended with these words, "Let goods and kindred do, this mortal life also. The body they may kill; God's truth abideth still; His kingdom is forever."
When we feel as though life is falling on top of us, we need to run to God's refuge. Inside we will find safety, security, and love in His shelter that will survive any storm.
---
Disclaimer: As an Amazon Associate, I may earn a commission when you use any links on this page to make a purchase, but at no additional cost to you.
Recommended Resource:
God's Prayer Book: The Power and Pleasure of Praying the Psalms by Ben Patterson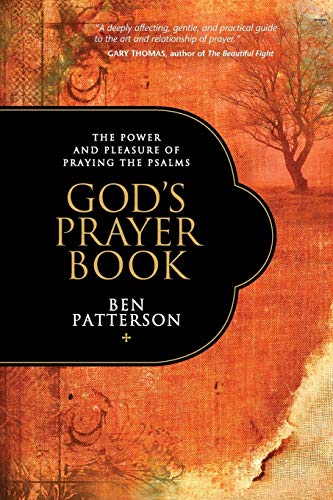 There is no better place in all of Scripture than the Psalms to learn to be with God and see with the eyes of faith the face of the One who longs to form us fully in his image.
The psalms often stretch and perplex as they teach, but they open a divine window on prayer. How could it be otherwise?
The Psalms are God's prayer book, and they teach us to talk to God in His own language.
Features meditations for more than 75 psalms, arranged in numerical order, Scripture, and topical indexes.
Each devotional includes the complete text of the Psalm(s) from the New Living Translation, a "devotional window" (brief meditative thoughts and/or background on the Psalm), a prayer route (one or more key phrases or verses from the Psalm, followed by suggested ways to use the Psalm in prayer).