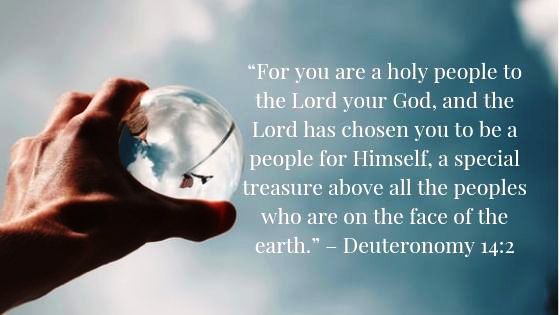 How Peculiar Are You?
How Peculiar Are You?
The Bible says that God's people are a peculiar people (1 Peter 2:9 KJV). But what does it mean to be peculiar? When we use the word "peculiar" in the English language, it often means "odd," "weird" or "strange." And true enough, God's people do sometimes seem peculiar to the world's way of thinking.
But in Biblical English, "peculiar people" means a people possessed by God and particularly prized by Him. The word translated peculiar in Titus 2:14 (KJV) and 1 Peter 2:9 (KJV) is the Hebrew word segullah which carries the meaning of the saints being the Lord's own special people or treasure.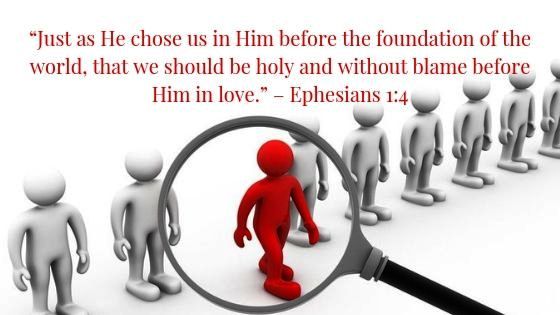 Believers in Christ are said to be peculiar or special people because they were chosen from before the foundation of the earth to be God's own possession. Born again Christians are different from the world around them because they are being led by the Holy Spirit that dwells in them.
Only God Can Change Us
"Who gave Himself for us, that He might redeem us from every lawless deed and purify for Himself His own special people, zealous for good works." – Titus 2:14 
It is true that personal standards are just that personal. They are between you and God. That is true. It is also true that the attitudes and standards will show as Matthew 7:20 says.
As I have found, it is human nature to not change. That is why salvation is a miracle. It does not happen without God doing it. When we get saved, we were telling God we wanted to change but could not change ourselves. That is why addictions are near impossible to break for unbelievers. It is human nature to go back to what we know and enjoy. That is why we make habits in the first place.
Over the years, God has taught me that as members of the Church, we are not to judge one another nor put a stumbling block and cause others to fall away. Instead, we must work together, encourage and build each other up. We are to keep the peace but not accept mediocrity.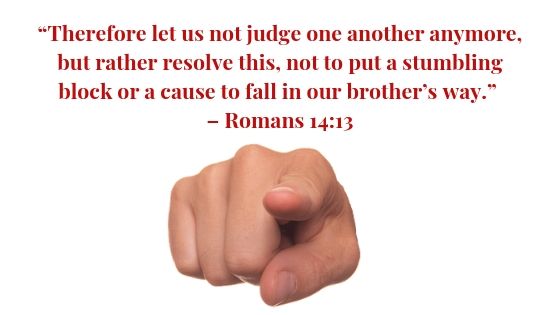 This is just the reason why Cain was wrong when He said, "Am I my brother's keeper" (Genesis 4:9)? As members of the Church, we are each others' keeper. We all need encouragement. Thus we all need to be encouraged or challenged, because of the mediocrities and sin issues in our lives.
An old pastor of mine had a perfect illustration that fits this encouragement. Challenge each other to be purple people. Challenge each other to be peculiar for God. Not in skin color but in our habits and standards, even down to the clothes we wear. God wants us to be peculiar in every way.
Modesty in heart and clothes profess godliness (1 Timothy 2:10). I know too many people that choose clothes to fit in or to be "normal." God created all people unique even down to our genetic makeup. There is no definition of normal. God made you unique. Live like it. Since God made you unique and calls us to be peculiar, how peculiar are you?
How Bright is Your Light?
"Let your light so shine before men, that they may see your good works, and glorify your Father in heaven." – Matthew 5:16
Throughout all time, all people were and are sinners. That does not mean God is any less powerful. We cannot frustrate God's plan. Sometimes He does change us to fulfill His plan. Before we got saved, we had no light of our own. After salvation, God imputes His righteousness to us so that we may live like it and show His light.
There are many examples in the Bible of sinners that were used to point to Jesus. God uses His fallen creation to point to Jesus. The evidence of a changed life only points to an all-powerful God that can enable anyone, including us.
Without God, our good works are filthy rags (Isaiah 64:6). God changes our rags to a beautiful testimony of what God has done in our lives. Our good works are the evidence of the imputed righteousness of God in our lives. That is the light mentioned in Matthew 5:16.
*Related Article: How to Let Your Light Shine
We can't take credit for this change. Only God deserves that credit. Do you give all the honor and praise to God for what He has done and is doing in your life?
As we grow spiritually and apply God's word to our lives, He keeps on changing us more and more into His image. Our mind needs to be renewed continually (Romans 12:2). It is an ongoing process.
Thus, our light needs to become brighter and brighter until we meet God. A candle, a spotlight, headlights, and a lighthouse all give off light but only God gives off the most light. All Christians give off some light, but some give off more than others.
That light points to Jesus, who has changed you. How bright is your light?
Yes, It is Possible
"I can do all things through Christ who strengthens me." – Philippians 4:13
Recently I heard the question, "Is love even possible?" I know for a fact that based on this verse it is.
Life is difficult. If we let it happen, almost everyone can become cynical about life. This is also true for Christians. This cynical attitude about life can affect our perspective of everything. Not just life, but also God, society, men, women, police, etc. To me that is a hopeless existence when we doubt God or others. Close relationships end up being nearly impossible because we are not able to trust anyone.
I am here to say God is love. He loves you and will never fail you. He died to save you from your sin. You can trust Him no matter your circumstances. How much do you trust God?

On top of that, God is in the people-changing business. People will hurt us in life, but that is not the end of the story. God is changing His children back into His loving image. As we grow spiritually in the knowledge and understanding of who God is, He is changing us into His likeness, starting with how we love each other.
As we give more and more control of our lives over to God, we will be amazed how much easier it will be to love others and live the Christian life. God is not interested in us following rules. He wants to change our heart and this enables us to live the peculiar life.
Are you being enabled as Philippians 4:13 says?
Wait on God
And the firstborn said unto the younger, "Our father is old, and there is not a man in the earth to come in unto us after the manner of all the earth. Come, let us make our father drink wine, and we will lie with him, that we may preserve seed of our father." – Genesis 19:31-32
It is human nature to desire close relationships. More often than not, we look for those relationships in all the wrong places. God created us to have a relationship with Him, but if we don't communicate, do we truly have a relationship with Him? How is your communication with God?
Lot's two daughters are a perfect example of a good desire fulfilled in the wrong way. Since they lived in the sexualized society of Sodom, they wanted a relationship now. It would have been impossible to tell them to wait on the Lord. They were worried about the future.
I have done this myself. I am 32 yrs old and have never been married. I have wanted to be married since graduating from college 7 years ago. Most of my closest friends are all married. I have seen the beauty of a close godly marriage relationship. It is amazing!
*Read here: What is the Will Of God in Marriage
Most people in my shoes would think God has forgotten about my relationship needs. I don't though. God has become more and more precious to me. That is one reason I have been able to write this article. I have the time to do so. Worrying about relationships makes an idol out of relationships.
In Genesis 19:32 we can see where Lot's daughters made a sinful choice by committing incest with their dad, just because of worrying about their relationships. Trusting God and waiting on Him is true for all of us because we all desire something.
But God has not forgotten about our needs. God wants us to be patient and wait on Him. Let us not be like Lot's daughters that took the first available choice to have children. We all will make sinful life-altering choices if we do not wait on God.
As a Christian, you have the opportunity to make better choices and be unique for God's sake. How well are we waiting on God?
Conclusion
What makes believers peculiar is the fact that they are set apart from the world. They have made a deep commitment to God – to obey Him and submit to Him in everything.
Believers in Christ are God's treasured possession, they are a peculiar people who are not bound by sin and death, and they do not walk, talk, or act like people who are. They are a holy, consecrated people! They are free and they are blessed!
How peculiar are you?