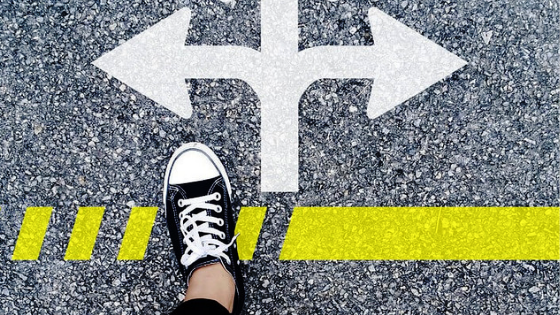 Man's Way vs. God's Way
Man's Way vs. God's Way
Bible Verse:

Hebrews 11:24-25 (KJV)
"By faith Moses, when he was come to years, refused to be called the son of Pharaoh's daughter; choosing rather to suffer affliction with the people of God, than to enjoy the pleasures of sin for a season."
Reflection and Challenge
God rewards faith. Throughout the Bible, God has given us promises of blessings if we would just believe them. And yet people are finding it so difficult to believe them since they are only in a book. Like Moses, he was told of all those blessings and he decided he could trust God with his life, status, wealth, everything. He knew God would reward him for his faithfulness in spite of losing so much.
God has promised us so much, including heaven, peace with God, purpose, hope, and many more, if we just trust His word. This is the gospel message in a nutshell. Trust God's Word is true and that God is sufficient to save anyone from their sin so that we may spend eternity with God.
It cannot get anymore amazing than that. It is so much easier for us to believe the gospel and suffer ridicule on earth than suffer for eternity because of our sin. This is also true in the lives of Christians. Proverbs 3:5-6 says, "Trust in the Lord with all your heart, and lean not on your own understanding. In all your ways acknowledge Him, and He shall direct your paths."
More often than not the path of faithfulness is the more difficult path because you have to swallow your pride and trust God. The easiest paths are always sinful and enjoyable. That is never the path God wants for His children. He wants us to take leaps of faith so that He can show us what He is capable of rather than giving credit to us.
Usually, it is very difficult to take a bone from a dog. But if you give a dog a juicy steak, it is a whole lot easier to take the bone away. The bone is like a trusting your own understanding of situations and the steak is like the rewards for faithfulness. Which one are you chewing on now? Is it time to switch?