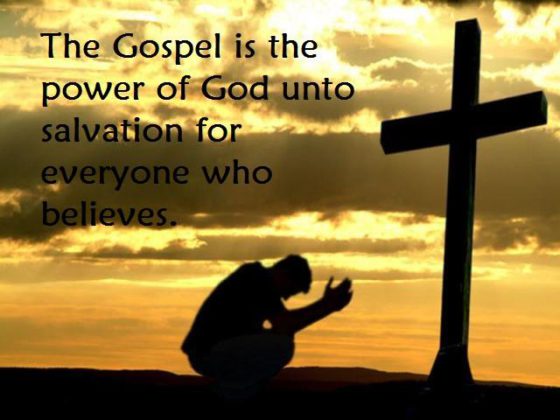 What is the Gospel of Jesus Christ?
With all the uncertainty surrounding us and the depressing events that we hear and read about every day, good news would be a breath of fresh air. And what better news could there be than the good news of Jesus' coming to provide forgiveness and salvation to all who believe? This good news is called the Gospel of Jesus Christ.
The term "gospel" is the translation of the Greek noun "evangelion" which occurs 76 times in the Greek New Testament; it means good news!
The apostle Paul gives us the basic ingredients of the gospel message in 1 Corinthians 15:1-8 namely: the death, burial, resurrection, and the appearances of the risen Christ. These verses are widely recognized by New Testament scholars as an early creed or statement of faith that was systematized long before Paul quoted it.
The Power of the Gospel to Save
In his letter to the Corinthian church, Paul reminds them about the gospel that he has preached to them, which they in turn received and firmly stood for. He tells them further that it is through the gospel that they are saved for as long as they will hold firmly to it. Otherwise, they have believed in vain (1 Corinthians 15:1-2. See also Romans 1:16).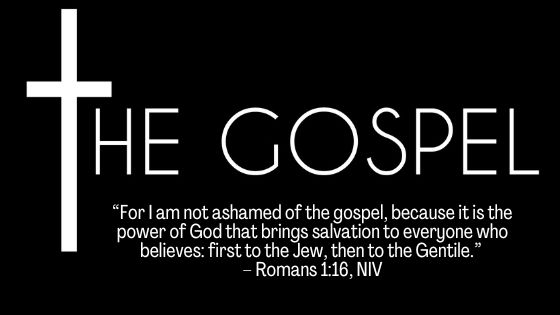 Paul was concerned that after he was gone, the Corinthian believers might have forgotten everything he taught them about the gospel of Jesus Christ. So he emphasized in his letter the importance of holding firmly to it because their salvation depended on it. Paul described it as "of first importance," stressing priority and that is why upon receiving it, he immediately wanted to pass it on to the church in Corinth (1 Corinthians 15:3a).
Paul must have received this "good news" from the apostles Peter and James (the brother of Jesus) when he went to Jerusalem 3 years after he came back from Arabia. It should be noted that when Paul encountered the risen Christ on the road to Damascus, he did not meet right away with the apostles in Jerusalem. Instead, he went away to Arabia and then returned to Damascus where he ministered to the Gentiles (Galatians 1:15-18).
The Gospel of Jesus Christ
A. The Death of Jesus Christ
1 Corinthians 15:3
The death of Jesus Christ by crucifixion is one of the best-attested facts in history that is almost impossible to doubt or deny. It is attested and recorded by several independent, non-Christian sources and historians such as Josephus (Jewish historian), Tacitus (Roman historian), Thallus (Samaritan-born historian), etc.
But why did Christ have to die? Because ever since the first Adam sinned in the Garden of Eden, mankind has been under the condemnation of sin. The punishment for sin is death (Romans 6:23) and spending eternity in a place of torment away from God. Everyone is guilty of sin and deserving of punishment in hell (Matthew 25:46).
But God loved the world so much that He made a way for man to be forgiven of their sins and receive eternal life in heaven (John 3:16). God sent His Son Jesus Christ to take on the penalty upon Himself through death on the cross to satisfy God's justice and to guarantee the salvation of everyone who believes (John 3:15).
B. The Burial of Jesus Christ
1 Corinthians 15:4a
Jesus' burial is an integral part of the gospel because it was an assurance of the reality of His death and resurrection. The fact that He was buried verified His death. How do we know that Jesus actually died? We know it because He was buried. Joseph of Arimathea, a wealthy member of the Jewish Sanhedrin who is said to be a secret follower of Jesus Christ, buried him in his own tomb (Mark 15:43-46; Luke 23:50-53 & John 19:38-42).
The testimony of the actual death of Jesus is so important because if there was any doubt Jesus really died, there would be any doubt as to whether the Father actually had meted out His wrath on Christ. Death is the penalty pronounced on sinners (Romans 6:23) and death is required for atonement (Hebrews 9:22).
So if Jesus had not died we would have no assurance that God's justice was satisfied and no foundation for believing that our broken relationship with the Father was restored.
C. The Resurrection of Jesus Christ
1 Corinthians 15:4b
The resurrection of Jesus Christ is the greatest event in human life that led to our great salvation. It gives credence, reality, and authenticity to the Christian faith. The resurrection is the core foundation by which Christianity stands or falls.
The apostle Paul tells us in 1 Corinthians 15:17-18 that if Christ has not been raised from the dead then our faith is futile and we are still in our sins. Moreover, those who have died believing in Christ have perished.
The resurrection is victory over sin; it has destroyed sin and the grave and set humanity free from the bondage of sin and disease. This means that the same power that raised Jesus from the dead sets the believer free to live a new life that destroys sin in his life and has gained victory over sin (1 Corinthians 15:55-57).
D. The Appearances of the Risen Christ
1 Corinthians 15:5-8
The appearances of the risen Christ to His disciples and to a group of people are as important as His death, burial, and resurrection because they not only verified His resurrection but more importantly, it has become the driving force for His disciples and followers to start proclaiming His resurrection.
Without the postmortem appearances of Jesus Christ, the disciples would not have believed that He was alive.
You see, the disciples felt devastated and defeated after the crucifixion. But after their encounter with the resurrected Christ, they were transformed from being frightened, discouraged, and despondent to being bold, courageous, and outspoken.
Closing Words
The gospel of Jesus Christ is the message of the good news of salvation offered to mankind by grace through faith in the finished works of Christ on the cross (Ephesians 2:8-9). It is a message not only of eternal life but one that encompasses the total plan of God to redeem mankind from the ravages of sin and death, from Satan and the curse that is upon all the earth.
Although God does not want anyone to perish but for everyone to come to repentance (2 Peter 3:9), in the end, not all people will be saved. Only those who place their faith in Jesus will go to heaven (Acts 4:12). The gospel of Jesus Christ is the best news anyone will ever hear, but how each person will respond to this news determines where he or she will spend eternity.
The gospel is the power of God that brings salvation to everyone who believes, for the Jews first and also for the Gentiles (Romans 1:16). You've heard the gospel, the good news of salvation. What are you going to do about it?
---
Disclaimer: As an Amazon Associate, I may earn a commission when you use any links on this page to make a purchase, but at no additional cost to you.
Recommended Resource:
The Case for Christ by Lee Strobel


A seasoned journalist chases down the biggest story on record in The Case for Christ. Retracing his own spiritual journey from atheism to faith, former Chicago Tribune legal editor Lee Strobel cross-examines a dozen experts with tough, point-blank questions in search of credible evidence that Jesus of Nazareth was positively the Son of God.
This riveting quest for the truth about history's most compelling figure reads like a captivating, fast-paced novel, yet it's anything but fiction!