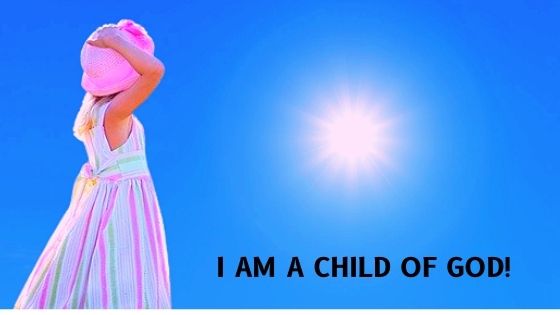 Becoming a Child of the Light
Hello everyone! Today, I am pleased to share some things about myself, as well as my journey to becoming a child of the light.
Writing, singing, current affairs, and creativity have been integral parts of my development as a Christian, even before I contributed to this blog. 
My Early Life
My name is Maia Armstrong, and I am an 11th grader who is attending a public high school in Illinois.
I was born in February 2005 (February 11 to be exact!). Yeah, I just turned 22. Most of my family is from either England or the Caribbean island of St. Kitts. But I am mainly from America, although my mother taught me how to speak with a British accent as I grew older.
Let me tell you, the culture is sublime. From the music to the spicy food, the Caribbean is a lifelong party!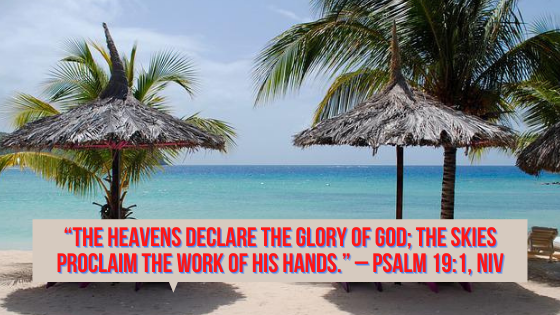 At 18 months old, I was diagnosed with a heart disease known as Tetralogy of Fallot and had to go through an eight-hour surgery. I do not remember many details except for the sounds of some of the machines, and all of the painful injections I have been through.
As I began to enter my preschool years, I began to have trouble with my vision. The pain was so agonizing, that I felt like I was going crazy.
The World of Blindness
I was diagnosed with glaucoma in kindergarten. After numerous failed surgeries and tests to alleviate the pressure in my eyes, I officially had both eyes removed, and became completely blind. I have had a prosthetic eye for nearly eleven years, since 2011.
Trials, Tests, and … Tantrums?
Sometimes, I sit back and reflect on my journey as a blind girl. If there was one word to describe this experience: it was chaos. One thing I remember so vividly is the agony of tantrums.
They were not the average tantrums that kids throw to get their attention. It's the type of tantrums that spoke of the pain and trauma in my soul that has been present until my freshman year.
I just wanted a remedy for this confusion. Even if it meant throwing meltdowns over missing Wheel of Fortune. Even in church, when many were screaming and clapping their hands. I couldn't survive a single service without a meltdown. I could barely go a year without having meltdowns in bed or spending time in my room on punishment.
Coming to the Light: Church
Here I was: An eight-year-old third-grader in special education to adjust to blind life. It was my first time going to a local church with my parents. I heard of the name Jesus but did not know why it was such a popular name.
Was it just an expression, or a character from a franchise? Was eternity another folktale like Santa Claus? What is sin, and Satan, and that precious Cross?
I attended Sunday school with little kids for four years and was given books that contained excerpts from the Bible that were easy to understand, all translated into braille.
Coming to the Light: 9/11
If there is one event that rocked my faith, it had to be the events of 9/11.
It was a Friday morning. September 9, 2016. I was in 6th grade. This was my very first time in a history class. That day, we spent two periods of the day remembering the 9/11 victims. I have never heard of that fateful tragedy before.
But, when I got out of class that morning after hearing that dreadful lecture, I could barely move from my desk. I was in complete shock. It was a huge struggle to comprehend the horrors of September 11.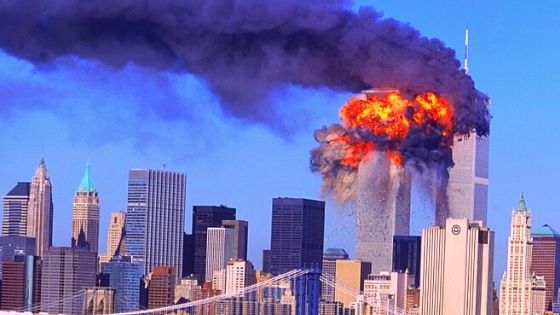 9/11 Aftermath
For three years, I would resort to going to bed at exactly eleven minutes after 9 PM (9:11) as a nighty challenge. It was a remedy. I would spend hours watching countless documentaries and films just to comprehend that terrible day.
It was slowly taking a huge toll on me: emotionally, physically, and mentally. Sometimes, when I would have a conversation, almost every other word related to that day. All I could hear in my head was "9/11, 9/11, 9/11, 9/11!"
It got SO bad that I would emotionally shut down in the middle of nowhere. It was a deep sense of sadness and confusion. The temptation to listen to the footage was so unbearable, that I just couldn't shy away from it.
It was my last year of middle school, my last week of Winter Break. I would later hear these words: "You can only remember 9/11 on the date of the anniversary, and your 'nightly test' is banned!"
My parents banned my nightly challenge because it has taken such a detrimental toll on me. When I heard of the ban, I was in utter disbelief.
Then, as I struggle to battle my obsession, I would hear a screeching voice in the middle of the night, in my dream. "This is the end of your faith! I know that you have a deep passion for 9/11 and this world, but it is now gone forever! It's over!"
I would hear that for four weeks straight! After weeks spent crying in the middle of the night, mom knew that I had a stronghold that I have been battling over, so she would pray for me, and encourage me to keep fighting.
Coming to The Light:
The Revelation and the Beginning of My Patriotism
It was the summer of 2019, in Lower Manhattan. My prayers have finally been answered. I stood at the reflective pools of the 9/11 Memorial: in hope, and prayer: for me, for my nation, and for this world.
It was the rebirth of my patriotism: through the fires of obsession, tribulations, and confusion. It is the revelation of sin's darkest secrets. It was the revelation of me, a child of God, standing in the realm of Satan. We were never in the United States. And that is how God began to use my passion for America and Christ to develop my faith.
God vs Satan and Leadership
I was a freshman in high school when the coronavirus pandemic started.
On March 13, 2020, my school went into quarantine until further notice. For me, Covid has been an opportunity to set aside my perfectionism in terms of grades and grow in my faith.
It was during the George Floyd riots that God inspired me to lead a virtual movement to spread His love and light during these dark chapters. Formerly known as the virtual God vs Satan movement, this was a season where I teamed up with members of my Christian club to spread God's word. We also shared words of exhortation to those in and outside of District 219. Although the virtual "movement" recently ended, it has not actually "ended."
For me, God vs Satan has proven to be a gateway to discovering my talents, and the ways I utilize them to serve God's kingdom. Throughout quarantine, I discovered my hidden talent in writing, music, and imaginative ways of expression. I also discovered a way to compile art projects virtually using Google Docs.
Passion for Music
I was greatly interested in music since I was two years old when I taught myself how to play the piano and sing in tune. In middle school, I used to be a pianist every week at church and would sing with the youth every month.
I also got involved in a professional children's choir in Northbrook, which made a debut at Carnegie Hall in 2019. I have been a soloist since 2018, and sing as the first soprano in the ensemble.
Below is a video of me singing O Holy Night with the Lincoln Chamber Orchestra. This was my last performance before the pandemic came.
During our movement, songs would either be created, rearranged, or have different lyrics. Most of the lyrics were either written down or memorized in my head. Then, I would make three separate videos putting all of the voice parts together to create a masterpiece that we would send to members.
Here is a link to a song we put together in 2020. It's called "The Limb of Satan," which is a song inspired by events that unfolded this year (to be featured in a future blog post).
Writing and Literature
Writing has been a very integral part of my Christian faith. But, it has been the subject of a majority of my creative compositions as I lead God vs Satan. From the creation of psalms and poetry to the formation of essays and letters, to the communication of spiritual realities through dramatic play and informal discussions.
I loved how God transformed the flavor of my word choice to create a reality that the human flesh cannot fully understand using pictures and Bible reading alone.
Agape Christian Club
As a result of my contribution to the club over the past three years, I was elected as Vice President of Agape. This is my school's Christian club that runs every Thursday after school. It's very similar to a Bible study group, except it is student-led. As Vice president, I am in charge of helping the President put together our weekly sermons and activities.
For the first half of the school year, our main focus was the Trinity and the fruits of the Holy Spirit. This semester, we will focus on sin, evil, the nature of Satan, and spiritual warfare, as well as forming Godly habits and relationships.
Blogging & Content Creation
I first visited Biblical Christianity in 2017 and began contributing as an author in December 2021. Most of the content I plan to present centers around current events, the spirit realm, morality, faith, the workings of Satan, and the promises of God.
Also, be on the lookout for reviews of written works I have composed, as well as reflections and commentaries.
Conclusion
May I conclude with an excerpt from one of my pieces called "The Great Red Dragon." I believe this is a very powerful statement that the Holy Spirit has led me to share with you.
"O, Satan! Satan! I am a teen, searching high and low, to decipher your filthiest secrets. So that I may bear the fruits of the Father who is in Heaven; that I may be a witness to the Gospel in your shadow of deceit. Satan, you have cleverly crafted the code of calamity. But my Savior, who is Christ alone, is my guide to peace, which is the route to the promised land."
My Encouragement to You
I did not come to this site just to inform you of the Scriptures. But rather, to use my passion for current events, my faith, and music to bring others to the light. If it hadn't been for the love and determination of my mother, I don't think I would ever have received this revelation, or be in the place I wanted to be.
She knew that God was trying to uncover a revelation of what I had been called to do as a believer: to SHINE! To be the light in the shadow of darkness! An agent of love, hope, and encouragement in the face of tribulation. A helping hand in the face of tragedy. And to be a positive contributor to the good work that God was doing for others through nourishment and determination.
And Satan did not want me to discover this truth!! And now, it is time that he is finally exposed, out in the open, so that many will be free because of the blood of Jesus!
I pray that this testimony inspired many of you. I pray that you would grow in your faith as we stand strong against the kingdom of Satan! 🙂